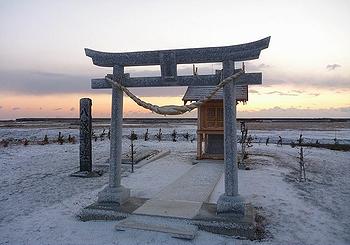 TOKYO, Japan, March 11, 2013 (ENS) – People across Japan today marked the second anniversary of the earthquake and tsunami that devastated northeastern Honshu island on March 11, 2011 with memorial ceremonies, speeches and promises. More than 300,000 people are still in temporary housing and nearly all the country's nuclear power plants are closed.
The Emperor and Empress and about 1,200 people took part in the government-sponsored memorial in Tokyo with representatives of people who lost family members from the hardest hit prefectures of Iwate, Miyagi and Fukushima.
Emperor Akihito told the audience that people must pass down their memories of the disaster so that as many people as possible will be protected from similar events in the future. "It is important for us to never forget what we learned and hand down the lesson to future generations," he said.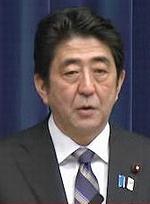 Prime Minister Shinzo Abe pledged the government would reconstruct the affected areas and people's livelihoods with a "clear and transparent" timeline to be announced by this summer. "The 11th of March should be a day to generate hope," Abe said at a news conference at the Prime Minister's Office today.
"Today I pledge firmly that we will achieve reconstruction of the disaster areas and livelihood rehabilitation for disaster victims at as early a time as possible by investing all the energy we can muster and by considering the sensitivities of the disaster victims, while also moving forward on creating a nation with a high degree of resilience to disasters all throughout the country, in keeping with the lessons learned through this disaster," said Abe.
On March 11, two years ago tsunami waves touched off by a magnitude 9.0 earthquake inundated northeastern coastal areas of Japan's main island, Honshu.
It was the most powerful earthquake ever to hit Japan, and the fifth most powerful earthquake in the world since modern recordkeeping began in 1900. The earthquake triggered powerful tsunami waves that reached heights of up to 40.5 meters (133 feet) in Miyako in Tōhoku's Iwate Prefecture, and in the Sendai area, travelled up to 10 km (6 miles) inland.
The earthquake moved Honshu 2.4 m (eight feet) east and shifted the Earth on its axis by estimates of between 10 cm (four inches) and 25 cm (10 inches).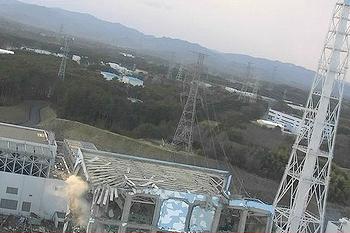 At least 20,851 people died or remain missing. This figure includes the confirmed number of dead, 15,881, those who are missing, 2,668, and 2,303 others who subsequently died.
Government data show about 315,000 people were still living in temporary housing at the end of February.
There are plans to build 23,000 public housing units in eight prefectures for those who are unable to rebuild their homes. But only 84 units were completed as of February, according to NHK TV.
Work to decontaminate buildings affected by radiation from the nuclear meltdowns at Tokyo Electric Power Company's Fukushima Daiichi Nuclear Power Plant on Japan's Pacific coast also has been delayed.
Tens of thousands of people still cannot return to their homes and businesses in a 20 kilometer no-go zone around the plant and in pockets beyond. Fully restoring those areas is expected to take decades.
The nuclear disaster started March 11, 2011 when the earthquake and tsunami disabled cooling systems at Fukushima Daiichi. In the following five days, there were hydrogen gas explosions in three of the plant's six reactors, and partial meltdown of nuclear fuel rods in three of the reactors caused by loss of cooling water functions.
Huge amounts of radiation were released into the environment.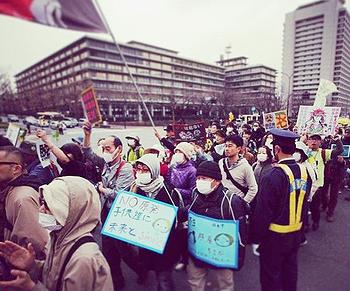 The accident is rated at Level 7, the highest on the UN's International Nuclear Event Scale, and is considered the world's second most serious nuclear disaster, after the 1986 Chernobyl disaster in Ukraine.
On Sunday, tens of thousands of anti-nuclear protesters marched on the Japanese parliament in remembrance of the 2011 disaster in Fukushima to demand that the Japanese government abandon its nuclear program.
In its second-year anniversary message, Greenpeace objected to loading the cost of remediating the nuclear contamination onto the Japanese taxpayers. "The cost of the Fukushima disaster is estimated at US$250 billion, but costs so far have already crushed owner TEPCO so badly it had to be nationalised. TEPCO is one of the largest energy utilities in the world, yet it had to be protected from its responsibilities. Taxpayers are now picking up the tab."
In Vienna, Yukiya Amano, director general of the International Atomic Energy Agency, said Friday, "I was deeply saddened by this tragedy in my homeland. But I was also inspired by the courage and resilience of the Japanese people, including the brave workers at Fukushima Daiichi."
The International Atomic Energy Agency continues to give priority to supporting Japan's efforts to recover from the nuclear accident, said Amano. "We are also helping to ensure that the world learns from those events so that we can make nuclear energy as safe as humanly possible."
"Working together, the IAEA's 159 Member States have already made significant progress in upgrading nuclear safety," Amano said. "Our efforts are guided by the IAEA Action Plan on Nuclear Safety, which was unanimously endorsed by our Member States in September 2011."
Today, virtually all Member States with nuclear power plants have completed stress tests and taken practical steps to expand and diversify safety measures, Amano said.
"The IAEA has expanded the expert peer reviews which we offer to our Member States, covering areas such as the operational safety of a country's nuclear power plants, the effectiveness of its regulatory system, and its emergency preparedness and response arrangements," he said.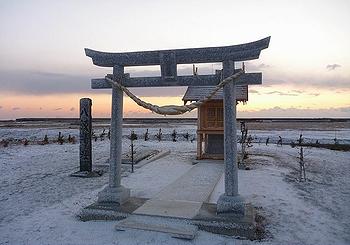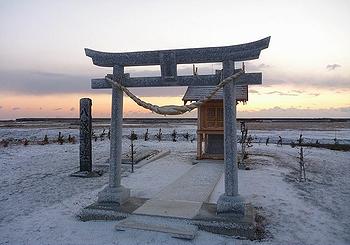 "We have thoroughly reviewed the IAEA safety standards and ways to improve them. The worst elements of the accident are behind us and we are now in the post-accident phase," Amano said. "We must maintain the momentum of constant improvement. I pledge that the IAEA will continue to work vigorously to help Member States to ensure nuclear safety."
In Geneva, Green Cross International took the occasion of the Fukushima disaster's second anniversary to call for a global phase-out of nuclear energy and "movement towards more environmentally-friendly, sustainable power solutions, which in turn can also enhance prospects for nuclear weapons free world."
"Shockingly, this danger of tsunami-caused meltdowns had been publicized since 2008 in documents issued by the Japan Nuclear Energy Safety Organization, but plant owners have effectively ignored this contingency," said Green Cross International President Alexander Likhotal. "It was the failure of human action to take the proper safety precautions against known, highly possible, natural threats that resulted in such a disaster."
Since its founding in 1993 by former Soviet leader Mikhail Gorbachev, Green Cross International has advocated for an end to nuclear energy, citing the great costs and risks involved with such technology. The Chernobyl disaster was a catalyst for the group's actions, and today, Green Cross is supporting communities in Ukraine, Russia and Belarus who are still feeling the effects of that nuclear disaster.
Today, many of Japan's nuclear plants are closed, or their operation has been suspended for safety inspections. The last of Japan's 54 reactors went offline for maintenance on May 5, 2012, leaving Japan without nuclear energy for the first time since 1970.
Despite protests, on July 1, 2012 unit 3 of the Ōi Nuclear Power Plant was restarted. As of March 2013, Ōi Units 3 and 4 are Japan's only operating nuclear power plants, although the city and prefecture of Osaka have requested they be shut down.