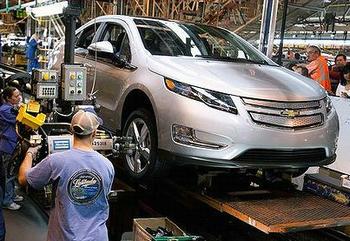 HOUSTON, Texas, March 12, 2013 (ENS) – The United States is poised to achieve long-term energy security because of the rise of fuel-efficient vehicles and the revolution in domestic oil and gas production, says General Motors Chairman and CEO Dan Akerson.
Speaking at last week's IHS CERA Week energy conference, hosted by business services and information provider IHS, Akerson said General Motors is developing the industry's most technologically diverse range of fuel-efficient cars, trucks and crossovers to meet new U.S. fuel economy standards.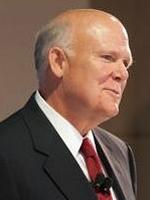 These include clean diesel, battery-powered electric vehicles, extended-range electric vehicles, natural gas and a host of fuel-saving technologies such as light electrification, cylinder deactivation and turbo direct injection.
GM is committed to saving 12 billion gallons of fuel over the life of the vehicles it builds between 2011 and 2017, said Akerson.
He said that fuel saving is the equivalent of averting the need for 675 million barrels of oil – an amount roughly equal to U.S. oil imports from the Persian Gulf in 2011.
Mass reduction through the use of advanced materials, such as carbon fiber and magnesium, and investments in nano steels and resistance spot welding for aluminum structures, holds great promise, said the GM chief.
"A good rule of thumb is that a 10 percent reduction in curb weight will reduce fuel consumption by about 6.5 percent," Akerson said. "Our target is to reduce weight by up to 15 percent" by 2016.
General Motors is making its operations more energy efficient and environmentally sustainable, efforts that were recognized Tuesday by the Environmental Protection Agency awarding the company its 2013 ENERGY STAR® Partner of the Year "Sustained Excellence" award.
In 2012, GM's U.S. operations reduced energy intensity by 11 percent, resulting in the avoidance of 280,000 metric tons of CO2 equivalent and over $20 million in energy cost.
The company estimates that this equates to the greenhouse gas emissions of 55,000 vehicles and is comparable to the electricity use of 35,000 homes, or planting seven million trees.
"EPA is recognizing General Motors for earning EPA's highest ENERGY STAR award – the 2013 Partner of the Year – Sustained Excellence Award," said Bob Perciasepe, acting administrator, U.S. Environmental Protection Agency. "GM leads the field with their commitment to energy efficiency and demonstrates how all Americans can save energy, save money, and create a healthier environment."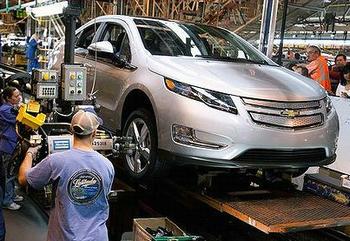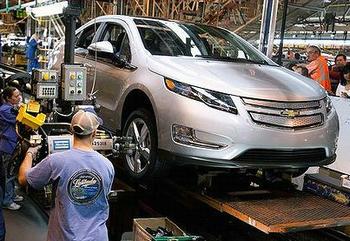 Akerson said the company is proud of its work to reduce greenhouse gas emissions. From 2005 to 2010, GM reduced its energy intensity per vehicle produced by 28 percent with a goal of achieving a 20-percent reduction per vehicle in its global CO2 footprint by 2020.
"Everywhere you look there are opportunities to seize the energy high ground," Akerson told the IHC CERA conference audience. "Indeed, our leaders have been presented with an historic opportunity to create a national energy policy from a position of strength and abundance."
The pillars of such a plan must include energy diversity to avoid dependence on any one fuel or energy source and investments in technologies to lower CO2 emissions, he said.
Akerson called on President Barack Obama to immediately appoint a Blue Ribbon Commission to develop a 30-year policy framework for energy security with progress reviews every five years.
To truly understand and make these changes sustainable, he said the presidential commission must include a broad cross-section of energy producers and energy consumers.
General Motors and its partners produce vehicles in 30 countries. GM's brands include Chevrolet and Cadillac, as well as Baojun, Buick, GMC, Holden, Isuzu, Jiefang, Opel, Vauxhall and Wuling.
Copyright Environment News Service (ENS) 2013. All rights reserved.