BRUSSELS, Belgium, March 11, 2013 (ENS) – Cosmetics tested on animals anywhere in the world can no longer be marketed in the European Union as of today – in line with regulations phased in over 10 years, but over the objections of the cosmetics industry.
Tonio Borg, European commissioner for health and consumer policy, said the marketing ban is in line with what many European citizens believe – that the development of cosmetics does not warrant animal testing.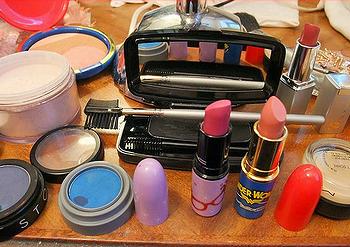 A Communication adopted today by the European Commission confirms the executive's commitment to respect the deadline set by the European Council of Ministers and Parliament in 2003.
"Today's entry into force of the full marketing ban gives an important signal on the value that Europe attaches to animal welfare," said Borg. "The Commission is committed to continue supporting the development of alternative methods and to engage with third countries to follow our European approach."
"This is a great opportunity for Europe to set an example of responsible innovation in cosmetics without any compromise on consumer safety," he said.
The search for alternative methods will continue as full replacement of animal testing by alternative methods is not yet possible.
The Commission made about 238 million euros available between 2007 and 2011 for research into alternative methods. The cosmetics industry has contributed as well, by co-funding the SEURAT-1 research initiative with 25 million euros.
The industry association, Cosmetics Europe, said today its members "regret the timing" of today's entry into force of the marketing ban for cosmetic products containing ingredients tested on animals in order to meet EU cosmetics requirements.
"The ban ignores the reality that science is not yet ready to bridge existing knowledge gaps and that non-animal alternatives cannot address all ingredient safety questions," said Cosmetics Europe in a statement. "Furthermore, the ban acts as a brake on innovation for the European cosmetics industry while achieving little to improve global animal welfare."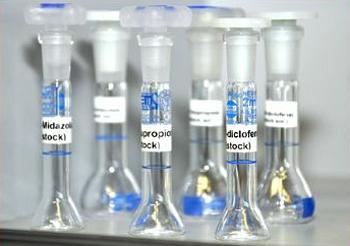 Bertil Heerink, director general of Cosmetics Europe commented, "The cosmetics industry is committed to eliminating testing in animals and has invested substantially in developing non-animal alternative methods."
"Moreover, the cosmetics industry is a flagship for Europe, which needs a strategy for growth and innovation; this needs to include a continuing commitment to encouraging alternatives development.
Cosmetics Europe is the European trade association representing 27 national associations of the EU Member States, more than 4,000 companies throughout the EU and 16 major international companies.
Heerink highlighted the European cosmetics industry's long term, ongoing commitment to finally ending the need for animal testing, globally. "Our industry's commitment to ending animal testing is solid and widely recognized and we continue to invest into finding viable alternatives. This research has been a major driver in improving animal welfare, and has provided results which are now benefiting many industrial sectors."
Still, the marketing ban is now in place.
Commissioner Borg says Europe's global role in cosmetics requires reaching out to trading partners to explain and promote the European model and to work towards the international acceptance of alternative methods. Borg says the Commission will make this an integral part of the European Union's trade agenda and international cooperation.
The Cosmetics Directive phases out animal testing for cosmetic products. Animal testing of finished cosmetic products in the EU has been prohibited since 2004 and of cosmetic ingredients since March 2009.
From March 11, 2009, it has been prohibited to market in the EU cosmetic products and their ingredients which have been tested on animals. This marketing ban applies to all but the most complex human health effects to be tested to demonstrate the safety of cosmetic products such as repeated-dose systemic toxicity, skin sensitisation, carcinogenicity, reproductive toxicity and toxicokinetics. For these effects, the European Parliament and the Council extended the deadline to March 11, 2013.
The Cosmetics Regulation, which will repeal and replace the Cosmetics Directive as of July 11, 2013, contains the same provisions. Data from animal testing that has been carried out before the implementation dates of the marketing ban can still be relied on in the safety assessment of cosmetic products.
The European ban has prompted an international animal welfare group and a cosmetics corporation to call on countries around the world to implement a similar ban.
LUSH Fresh Handmade Cosmetics Co-Founder and Managing Director Mark Constantine and Andrew Rowan, CEO and president of Humane Society International, have written an open letter to Accord Australasia Limited and its counterparts around the world, calling for the cosmetics industry to turn its back on animal testing once and for all.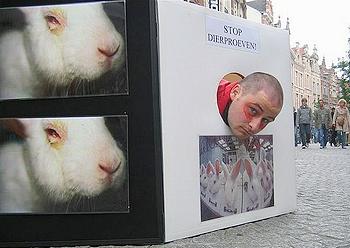 Both organizations have campaigned for years to end cosmetics animal testing. LUSH, with more than 800 shops in 51 countries, first launched its strictly 'no animal testing' policy in 1991.
HSI has led a campaign to see the EU sales ban enforced and in April 2012 launched a global Be Cruelty-Free campaign to end animal testing for cosmetics worldwide.
Their letter reads in part, "Animal toxicity tests represent outdated science of decades-old techniques that cannot reliably assure consumer safety. The future of safety testing lies with modern, human-biology-based methods. So there is no scientific excuse for animal testing."
"There are also thousands of existing cosmetic ingredients that have long been established as safe for use meaning they don't require any new testing. Myriad combinations of these allow companies such as LUSH to innovate to their heart's content. So," the letter states, "there is no business excuse for animal testing."
"And of course animal testing causes unimaginable suffering as rabbits and other animals have chemicals dripped in their eyes or spread on their delicate skin. Swollen eyes, skin rashes and organ damage are the ugly hidden secrets of a beauty industry that has dragged its feet on ending animal testing. So there is no ethical excuse for animal testing."
"So as we celebrate the EU going cruelty-free, we urge all those companies still testing cosmetics on animals in the United States, China, Brazil, India, Canada, South Korea, Russia and beyond – do the decent thing and stop the suffering. Show your global customers that beauty isn't just skin deep – that it has a heart. You have it within your collective power to stop cosmetics cruelty today. Please do it. Enough is enough."
Procter & Gamble, a U.S. company targeted by animal welfare advocates in Europe and the United States, is the maker of Olay skin care products and Max Factor cosmetics. P&G says on its website, "Today, we complete more than 99 percent of all safety evaluations without testing on animals. The remaining tiny percentage comes from studies required by law or in cases where there are no alternatives available."
"We've invested more than US$265 million to date to develop alternatives to animal research, resulting in the development of more than 50 alternative testing methods that we, and others, use right now," says P&G. "We've shared our alternatives research broadly in more than 400 scientific publications and routinely present our findings at scientific meetings and workshops."
Copyright Environment News Service (ENS) 2013. All rights reserved.