Interior Department Creates Science Group for Disaster Preparedness
WASHINGTON, DC, January 6, 2012 (ENS) – A newly created scientific group within the Department of the Interior will develop future disaster scenarios and provide rapid scientific assessments during environmental crises or disasters affecting America's natural resources, Interior Secretary Ken Salazar announced today.
The new Strategic Sciences Group is intended to ensure that preparedness, response and recovery efforts by the department and its bureaus will utilize the best available science and lessons learned from past events, including the Deepwater Horizon oil spill and Hurricane Katrina.
"Using the important lessons we've learned in preparing for and responding to past disasters, this group of expert, interdisciplinary scientists will play a major role in advising department-wide preparedness activities and grounding them in the best available science," said Secretary Salazar.
"Their efforts will help us to act quickly, decisively and effectively when hurricanes, droughts, oil spills, wildfires or other crises strike," Salazar said.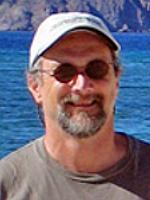 Dr. Gary Machlis (Photo courtesy U. Idaho)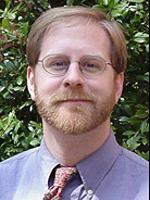 Dr. David Applegate (Photo courtesyUSGS)
As co-leaders of the Strategic Sciences Group, the secretary has appointed Dr. Gary Machlis, science advisor to the director of the National Park Service, and professor of conservation at the University of Idaho, and Dr. David Applegate, associate director for natural hazards with the U.S. Geological Survey.
Dr. Machlis led the experimental Department of the Interior Strategic Sciences Working Group during the Deepwater Horizon oil spill, and Dr. Applegate is responsible for coordinating USGS hazards planning and response activities.
The Secretarial Order signed by Secretary Salazar, effective immediately, authorizes the Strategic Sciences Group to prepare science-based assessments and interdisciplinary scenarios of environmental crises affecting departmental resources.
The group is also authorized to rapidly assemble teams of scientists to conduct such work during environmental crises.
The group will prepare specific scenarios that describe possible environmental, economic and social outcomes of a crisis, which are intended to aid in planning for potential disaster response and recovery activities.
The Department of the Interior manages the U.S. public lands, which cover one-fifth of the land area of the United States, through its nine bureaus:
Bureau of Indian Affairs
Bureau of Land Management
Bureau of Ocean Energy Management
Bureau of Reclamation
Bureau of Safety and Environmental Enforcement
National Park Service
Office of Surface Mining, Reclamation and Enforcement
U.S. Fish and Wildlife Service
U.S. Geological Survey
To prepare for emergencies that occur on U.S. public lands, the Strategic Sciences Group's first order of business will be to prepare an operational plan describing its organization, procedures, and high-priority crisis scenarios.
Salazar said, "Experience shows us that these science-based scenarios and assessments are key to an effective, strategic response to all kinds of disasters immediately after they occur, and contribute greatly to mid-term recovery and long-term restoration."
During an environmental crisis, the secretary may direct the Strategic Sciences Group to activate a crisis science team or teams, including scientists from government, academic institutions, nongovernmental organizations and the private sector.
The secretary also may direct the group to assist other federal, state, local, or tribal agencies, as well as provide international assistance.
Copyright Environment News Service (ENS) 2011. All rights reserved.
Environment News Service (ENS) © 2012 All Rights Reserved.