SPRINGFIELD, Illinois, May 4, 2021 (ENS) – The Consumers and Climate First Act was introduced in the Illinois General Assembly last week to provide a path for Illinois to help lead the nation's transition to a clean energy economy. The bill serves as a starting point – a series of markers intended to help guide the energy negotiations underway at the state capitol in Springfield.
The bill would phase out coal in the state by 2030 and natural gas by 2045, increases electricity affordability for low-income households, and provides incentives for electric vehicles and statewide charging infrastructure buildout to support the adoption of one million electric vehicles by 2030.
"As we shape our economic recovery from COVID-19, it's imperative that we do so with an eye to the future – and Illinoisans deserve a future full of good-paying jobs, clean energy, honest deals, and transparent rates, a future that guarantees clean air, clean water, affordable utilities, and serious consumer protections for all," said Governor Jay Bob "JB" Pritzker, a Democrat.
"The Consumers and Climate First Act, a product of months' worth of working groups inclusive of all interests, allows Illinois to fulfill that obligation to our working families," said Pritzker. "Over the coming weeks, I look forward to working with members of the General Assembly to deliver an ethical framework for Illinois to lead the United States in the clean energy transition in the years to come."
Delivering on principles set forth last year by Governor Pritzker and after months of working group meetings that gathered lawmakers, advocates, and industry, the Consumers and Climate First Act was introduced in the General Assembly Thursday by Senator Celina Villanueva and Representative Kam Buckner.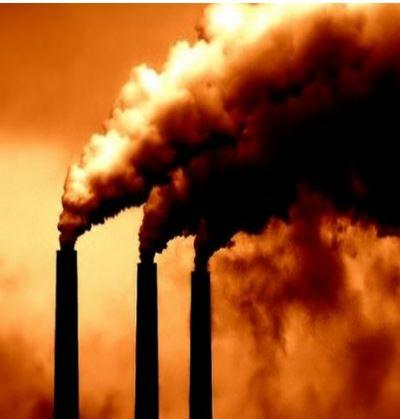 A culmination of months of Energy Working Group meetings, the Consumers and Climate First Act brings together the best ideas from a diverse range of stakeholders and major energy proposals. It includes dozens of proposals across eight central principles:
• Ethics and accountability: Holds utility companies accountable to ratepayers by doing away with formula rates, protecting ratepayer funds from being used for charitable contributions and requiring an annual Exelon audit and immediate ComEd investigation, among other measures.
• Consumer protections: Increases affordability for low-income households by bolstering cost-saving programs and eliminating draconian fees and surcharges.
• Renewable energy and labor standards: Puts the state on a path toward 100 percent clean energy by 2050. Doubles the state's investment in renewable energy and supports union members working on wind and solar projects by requiring project labor agreements in utility-scale wind and solar projects and prevailing wage on large distributed generation and large community solar projects.
• Clean power and air: Phases out coal by 2030 and natural gas by 2045 through a carbon price, which will direct revenue to impacted communities, and provides for measured, short-term state support for two nuclear plants.
• Transportation electrification: Provides incentives for electric vehicles and statewide charging infrastructure buildout to support the adoption of 1 million EVs by 2030.
• Just transition and workforce development: Supports displaced workers and leverages community-based organizations to ensure members of equity focused populations have dedicated and sustained support to enter and complete the career pipeline for clean energy and related sector jobs.
• Equity in the clean energy economy: Rewards equitable investments in the renewable energy sector and requires annual diversity reports from utilities and renewable energy developers.
• Energy efficiency: Supports decarbonization programs and allows for greater efficiencies in buildings.
"We need to take bold action to combat the climate crisis – and we need to do so equitably and deliver real environmental justice for our communities," said Senator Villanueva, Senate sponsor of the legislation. "This set of proposals ushers in a clean energy economy in Illinois, which will create jobs in my district and across the state. It protects consumers, supports workers and holds utility companies accountable.
"Our planet cannot wait. Our people cannot wait," she said.
"We are careening towards a fatal cliff and nothing else that we do in the General Assembly will matter if we don't very seriously get focused on sustainable, clean energy resources like wind, solar, and energy efficiency to combat global climate change," said Representative Kam Buckner, who chairs the Illinois House Black Caucus and is House sponsor of the legislation. "The time to act by passing inclusive climate change and clean energy legislation is now and not a moment later."
"The movements for racial justice and for environmental sustainability are inextricably linked and we have to create policies that mirror this moment," Buckner said. "Our economic recovery is also reliant on holding utilities accountable and breaking down barriers that have prevented communities of color from sharing in the benefits of clean energy."