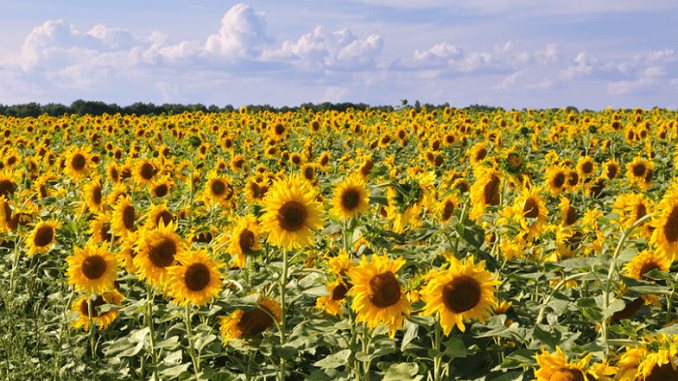 ROME, Italy, March 13, 2022 (ENS) – While global attention is on Russia's attack on Ukraine and its horrific humanitarian consequences there, a hidden hunger emergency is overwhelming South Sudan – an emergency intensified by the Russian bombardment of Ukraine, thousands of kilometers away.
At least 8.3 million people in South Sudan, including refugees, face extreme hunger and potential starvation in the coming months, two UN agencies, the World Food Programme and the Food & Agriculture Organization, report in the 2022 Humanitarian Needs Overview from February through May 2022 entitled "Hunger Hotspots."
World Food Programme Executive Director David Beasley of the United States says his team is working to minimize the cascading impacts of rising food and energy prices – triggered by the Ukraine conflict – on hunger around the world.
"[As] hunger threatens Ukraine directly, the fallout from this war will spread across the globe. Russia and Ukraine together export about 30 percent of the world's wheat," Beasley warned.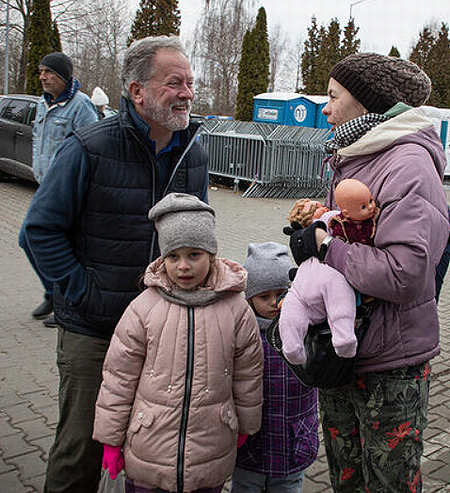 Interruption to the flow of grain out of the Black Sea region will increase prices and add further fuel to food inflation just when its affordability is a concern across the globe after the economic damage caused by the Covid-19 pandemic.
This could spell disaster for millions. The WFP has projected that 2022 will be a year of catastrophic hunger, with 44 million people in 38 countries teetering on the edge of famine.
Russia supports its activities with sales of its fossil fuels, so inevitable prices hikes resulting from sanctions on Russian oil and gas will limit access to food for some of the world's most vulnerable people, many of whom are already facing super-high inflation, according to the report.
On another front, shipping costs are multiplying as American and European sanctions on Russia and its businesses drive up crude oil prices, increasing shipping costs. Freight charges are skyrocketing, and "war risk" insurance premiums are up three to five percent.
"As the war heats up, dozens of distant countries are set to feel the burn," Beasley predicted.
And the world's largest humanitarian agency – the World Food Programme itself – is feeling the burn.
"This is not just a crisis inside Ukraine. This is going to affect supply chains, and particularly the cost of food," Beasley warned. "Now we're looking at a price hike that will cost us, in operational costs, anywhere from 60 and 75 million dollars more per month. And that means more people are going to go to bed hungry."
Even so, the WFP is seeking to scale up operations within Ukraine and reach 3.1 million hungry people there, while at the same time, trying to get food to the millions of people in 38 other countries who are hungry.
Bombing the Breadbasket
"In a year when the world is already facing an unprecedented level of hunger, it's just tragic to see hunger raising its head in what has long been the breadbasket of Europe," said Beasley during a visit to a staging hub set up by the WFP on the Polish-Ukrainian border. "The bullets and bombs in Ukraine could take the global hunger crisis to levels beyond anything we've seen before."
Russia and Ukraine are responsible for 29 percent of the global wheat trade. Any serious disruption of production and exports from the region could push food prices beyond their current 10-year highs, Beasley explained. "This will erode food security for millions of people, especially those who are already under stress because of high levels of food inflation in their countries."
As well as exporting a significant proportion of the world's wheat, over the past 10 years Ukraine has become WFP's biggest supplier of foods such as sunflower oil.
Due to the the Russian invasion, Ukraine now has banned exports of fertilizers, the agriculture ministry said on Saturday.
Ukraine had already banned exports of some agricultural commodities and introduced licenses for its key export goods – wheat, corn and sunflower oil.
With reports coming in of severe shortages of food and water in Kyiv, the capital, and the heavily bombarded northeastern city of Kharkiv, WFP teams are setting up operations and hubs in countries bordering Ukraine. These will facilitate delivery of food assistance into the country and assist Ukrainian refugees coming across the borders.
The immediate priority is to establish a food lifeline into Kyiv and other conflict hotspots, Beasley said.
In Ukraine's south, the Black Sea basin is one of the world's most important areas for grain and agricultural production, and the impact of the conflict on food security will be felt far beyond Ukraine's border, inflicting the worst suffering on the poorest of the poor.
"Conflict is a main driver of hunger and food insecurity in the world," Beasley said. "We now have 283 million people marching towards starvation with 45 million knocking on famine's door. The world cannot afford to let another conflict drive the numbers of hungry people even higher."
WFP operated in eastern Ukraine from 2014 to 2018, reaching more than one million people through cash, food vouchers or locally purchased food rations, while operating in both government- and non-government-controlled areas. We remain committed to support all affected populations in Ukraine and in neighboring countries as required," Beasley said.
Between February and May, Ukrainian farmers would normally be preparing land for planting wheat, barley, maize or corn, and sunflowers.
But this year, Ukrainian farmers have even more immediate concerns as millions of Ukrainians flee, fight and just try to stay alive. Ports that send wheat and other food staples worldwide are shut down. And there are worries Russian grain exports could be cut off by Western sanctions.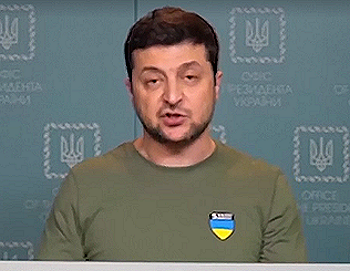 Wheat prices have risen 55 percent since a week before the invasion. If the war is prolonged, countries reliant on affordable wheat exports from Ukraine could face shortages starting in July, International Grains Council Director Arnaud Petit told Associated Press.
The FAO is stressing that all efforts should be made to protect harvests and livestock, during the intense and growing conflict.
And in Ukraine, President Volodymyr Zelensky said in a televised statement Friday that Ukrainian farmers must sow as many crops as they possibly can this spring, despite the Russian invasion.
"This spring, as much as any spring, we must make a full-fledged sowing campaign. As much as possible," Zelenskiy said .
"Because it's about life. About our life," Zelenskiy said. "About our future."
What About South Sudan? Yemen? Ethiopia, Afghanistan?
While South Sudan is more than 5,000 km south of Ukraine, A landlocked tropical country of 12.7 million people in east-central Africa just 8° north of the Equator, South Sudan gained independence from Sudan in 2011, making South Sudan the most recent sovereign country with widespread recognition as of 2022.
Its rich biodiversity includes lush savannas, swamplands, and rainforests inhabited by many species of wildlife.
South Sudan includes the Sudd, a vast swamp formed by the White Nile River. One of the world's largest wetland areas and the biggest freshwater wetland in the Nile River basin, it is partially protected. In 2006, 57,000 square kilometres of the Sudd was designated as a Ramsar Wetland of International Importance especially as Waterfowl Habitat.
Although there are three game reserves in the Sudd, the ongoing civil wars have obstructed domestic and international conservation efforts. The conflict has led to the spread of weapons in the region, which has enabled wildlife poaching with modern weapons. And hungry people will poach.
"The extent and depth of this crisis is unsettling. We're seeing people across the country have exhausted all their available options to make ends meet and now they are left with nothing," warned Adeyinka Badejo, deputy country director of the UN World Food Programme in South Sudan.
And now, Russia's three-week old war in Ukraine, a country 5,060 kilometers (3,125 miles) directly to the north, will make it even tougher for starving people to find food.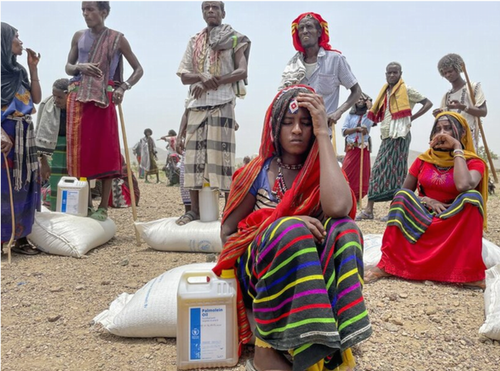 The emergency extends to Ethiopia, where food insecurity and malnutrition are a major concern across the country; an estimated 20.4 million people currently require food support. This includes internally displaced persons, who have had to leave their homes due to the conflict in the country's north and the severe drought in much of the rest of the country.
In the recent past, the plains of Adadle district in Ethiopia's Somali Region were thick with grass so tall that lions could hide in it, people say. Not anymore.
Over the past four months, community hubs there have been deserted; more than 80 households have left home in search of water, reports the WFP.
WFP supports the Government of Ethiopia's Productive Safety Net Programme which provides predictable, multi-year assistance to millions of chronically food-insecure rural households, to help them transition away from depending on emergency food assistance.
To address the most urgent food security needs, WFP provides unconditional food and cash transfers to the most vulnerable families across Ethiopia, school feeding programs and support to help smallholder farmers adapt to a changing climate. WFP has supported 12,000 pastoralists with seed sand fertilizer as well as trainings in drought-resistant agricultural techniques and entrepreneurial skills to help them build businesses and diversify their livelihoods.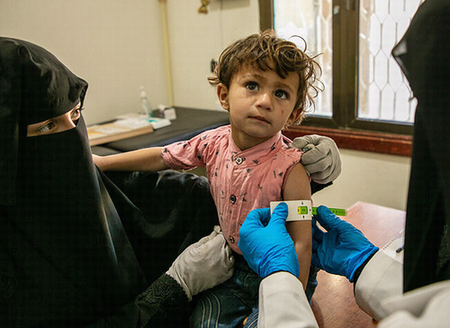 Food insecurity is an emergency in Yemen, too.
Even before fighting broke out in early 2015, Yemen was one of the poorest countries in the Arab world. Years of conflict have left thousands of civilians dead and four million people displaced. Its impact on the country's infrastructure has been devastating, with major overland routes and airports severely damaged.
Despite ongoing humanitarian assistance, 16.2 million Yemenis are food insecure, the WFP reports.
In Afghanistan, where the Taliban have ruled since last August, 22.8 million people – about half the total population – face acute food insecurity and 8.7 million people face emergency levels of food insecurity.
The WFP says the country is "on the brink of economic collapse, with the local currency at an all-time low and food prices on the rise."
Acute malnutrition is above emergency thresholds in 25 out of Afghanistan's 34 provinces, and the WFP expects it to worsen, with almost half of children under five and a quarter of pregnant and breastfeeding women needing life-saving nutrition support in the next 12 months.
Humanitarian Help From the Stage
Award-winning Canadian singer Abel Tesfaye, aka The Weeknd, has launched a fund to assist the World Food Programme in its effort to pull 44 million people back from the brink of famine.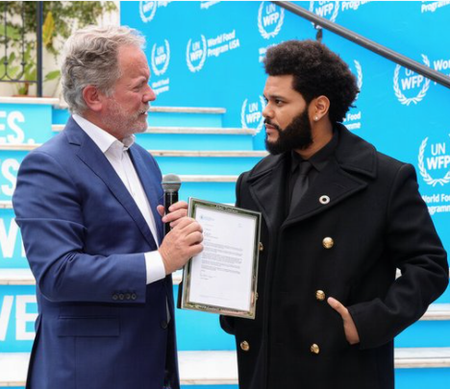 Along with US$500,000 he is putting into the officially titled XO Humanitarian Fund – Powered by the World Food Programme, the artist, who holds the record for longest-charting single in the United States for "Blinding Lights," will make a further donation of US$1 from each ticket sold for his forthcoming "After Hours Til Dawn" stadium tour.
'We cannot allow millions of children, women and men to starve when we have the food and expertise to save them," said Tesfaye, who was born in Toronto to Ethiopian immigrant parents.
Funds raised will be used to assist communities on the edge of starvation in Afghanistan, Yemen and now Ukraine, with a focus on Ethiopia in recognition of Tesfaye's ties with the country.
Most recently, Tesfaye gave US$1 million to WFP's relief efforts in Ethiopia following months of deadly violence, bringing the total he has contributed to WFP to US$1.8 million.
"We are grateful that The Weeknd is on this journey with us to fight global hunger," said Barron Segar, president and CEO of World Food Program USA, which is managing the XO Humanitarian Fund. "We cannot allow millions of children, women and men to starve when we have the food and expertise to save them."
"The goal with this fund is to provide immediate life-saving support to people who are on the brink of starvation," said Tesfaye. "I'm so thankful to have WFP as a partner and to further expand our reach to those who need it most."
"The Weeknd is not just lighting up the lives of his millions of fans – he is also shining a spotlight on the suffering of the millions threatened by famine," said Beasley. "The XO Humanitarian Fund is a new dawn in the struggle to end global hunger and WFP is proud to partner with Abel to save lives. He is truly an inspiration to the next generation of humanitarians."
Featured image: A field of sunflowers in Ukraine, the world's largest sunflower oil exporter. July 11, 2009 (Photo by Bo&Ko)
Environment News Service (ENS) © 2022 All Rights Reserved.