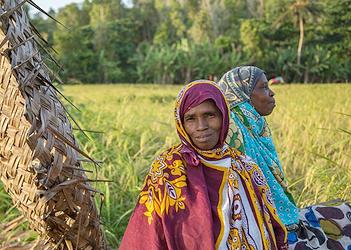 AMSTERDAM, The Netherlands, October 17, 2017 (ENS) – The international nonprofit Greenpeace is running an online festival of documentaries to raise awareness of environmental issues and highlight solutions throughout the world. Viewers are asked to view the seven final films and vote for the one that they think should be given the Prix du Public, the People's Award.
Over the summer, the public viewed 28 documentaries covering seven big topics: Biodiversity, Climate, Energy, Food, Pollution, Ecological Transition, Finance and the Economy.
There were more than 100,000 views and 11,000 votes were cast to choose the seven final films competing for the People's award.
This is now the last stretch of the Greenpeace Film Festival and every vote counts.
From October 16 through 29, everyone can watch the final seven competing films and vote to select the winner of the People's award. Click here to vote.
The seven final films are:
• In the "Climate" category, Kokota: the Islet of Hope shows a story of how one East African community admits its errors and their consequences and decides to take matters into their own hands. One by one, they rethink their behaviors to reduce their climate footprint.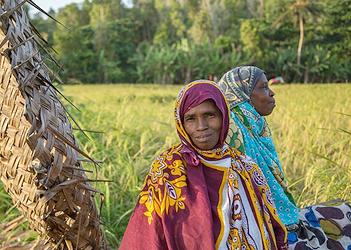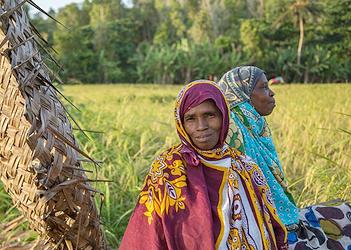 Directed and narrated by Craig Norris and produced by VideoBand Productions, this 2016 Canadian film has already won the Eric Moe Award for Best Short on Sustainability at the Environmental Film Festival in Washington DC in 2017 and the award for best Canadian short at the Planet in Focus Eco Film Festival 2016.
Norris said, "I made Kokota because I thought it was a great story with an important message in this time of global climate change. Broadly speaking, I believe we have a tendency to over complicate problems, and I think this story proves that simple solutions can have huge impacts."
• In the "Ecological Transition" category, Empathy is a caustic story of a meat eater who slowly rethinks how he relates to animals.
In the 2017 film, Ed sets out to make a documentary intending to change society's habitsthat are detrimental to animals. But he will realize that to carry out the project, he must first convince himself.
Directed by Ed Antoja and produced in Spain by La Diferencia & FAADA, the full version of this film is not available in Spain.
Antoja said, "Rather than showing explicit images, the documentary aims to provide information and give the keys for people to reflect about our relationship with other animals."
• In the "Energy" category, Bikes vs. Cars will have you follow those who have engaged in the anti-car battle. With their bikes for weapons, they denounce the industrial lobbies and expose complicit politicians.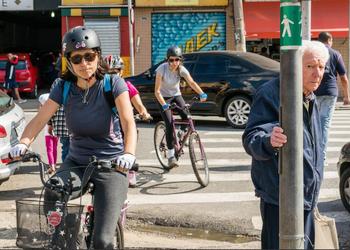 In the film the viewer meets activists and thinkers who are fighting for better cities, who refuse to stop riding despite the increasing number killed in traffic.
Directed by Fredrik Gertten for WG Film Production, this 2015 Swedish film has already won a slew of awards across Europe.
Gertten said, "Born in Malmö, Sweden, a city where the bike is the natural choice for going from one place to another, I've traveled the world wondering why there are so few bicycles. Now, the car model as we know it has reached an extreme level with constant gridlock and millions of productive hours lost. Frustration is growing and cities need to look into new models."
"The new urban biking movement is pushing this development. People simply put a sign on their bike saying "ONE LESS CAR." A Do-It-Yourself attitude towards a global crisis," said Gertten. "It's a positive message in depressing times."
• In the "Biodiversity" category, Le Semeur (The Sower) is the portrait of a man who puts his passion and knowledge at the service of saving vegetable biodiversity.
This 2013 film in the French language is a portrait of Patrice Fortier, artist and seed-grower, a man who puts his passion and know-how at the service of saving the biodiversity of vegetables.
Directed by Julie Perron for Les Productions des Films de l'Autre in Canada, The Sower has won the title of Best International Film at the 2015 Washington DC International Film Festival.
Perron said, "Patrice Fortier is a sower of ideas who carries many dreams. I eased myself into his universe with curiosity and respect, taking the time to discover him following the rhythm of the seasons. The film shows him like an archetype, a daily hero who lives in synergy with his plant creatures."
• In the "Pollution and Waste" category, The E-waste Tragedy challenges the widespread traffic of electronics and their components, and shows how developing countries are becoming the rich countries' dumpsters.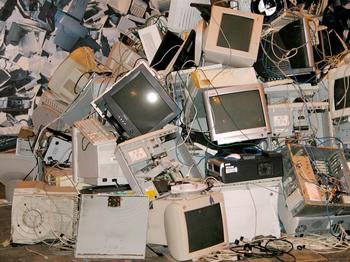 Every year, developed countries throw away up to 50 million metric tons of electrical and electronic waste – computers, TVs, cell phones, appliances.
Three-quarters of this waste disappears from the legal recycling channels; a large part is illegally sent to China, India, or Africa, polluting the environment and affecting the health of the local communities.
This 2014 film was directed by Cosima Dannoritzer and was made in France and Spain. It has won the Prix Spécial du Jury at Filmambiente in Rio de Janeiro, Brazil.
Dannoritzer said, "These appliances are known to have shorter and shorter lifespans because of technological advances and their use, but also because of the deliberate policies of the manufacturers, of our hunger for consumption, of this new "religion" of wanting the latest gadget. We are all players and are responsible for this waste, this scandal."
• In the "Food" category, The Hope of our Future shows the difficulties of the farming world and explores alternatives through the eyes of a 17-year-old boy, the film's director.
This 2016 Swiss documentary shows a teenager who is asking himself questions about the world. Through 15 interviews, he discovers the inherent difficulties of farming. Instead of pointing out what doesn't work, he shows what goes well,  solutions to the agricultural problems of today.
Directed by Guillaume Thébault for Futur d'Espoir, this self-financed film has won Prix Greenpeace 2017 et nominé pour le prix Tournesol 2017 du Festival du Film Vert (Suisse-France).
Thébault said, "On August 8, 2016, humanity has consumed its natural resources, according to the American NGO Global Footprint Network, 'We are headed for disaster.' All the news I hear day in and day out tells me my future is at stake. I'm only 18 and I'm wondering what tomorrow will be made of."
• In the "Finance and Economy" category, Food Coop explores the likable and human atmosphere of a supermarket organized as a self-managed cooperative in Brooklyn, New York.
This 2016 documentary shows the food cooperative of Park Slope, a self-administered supermarket where 16,000 members work three hours a month to get the right to purchase the best food products in the city of New York, at record low prices.
Directed by Tom Boothe for Lardux Films in France, the full version of this film is not available in the United States, Canada, Spain and Italy.
Boothe said, "I have long-time friends in Brooklyn who are members of the Park Slope Food Coop and once when I was visiting, they took me there. There is a very energetic feel at the Coop but not commercial at all. I thought it would be a good idea to make a documentary on this "phenomenon", because it is really a phenomenon."
Now it's up to the viewers to vote for their favorite film. On October 30th, the film with the most votes will be the winner of the Prix du Public, the People's award.
Click here to vote.
Copyright Environment News Service (ENS) 2017. All rights reserved.