Durban Delegates Debate Legally Binding Climate Pact
DURBAN, South Africa, December 6, 2011 (ENS) – As the high-level portion of the UN climate negotiations in Durban opened today, a legally binding climate treaty is once again on the table after being sidelined for years by disagreements between developed and developing countries.
The conference brings together representatives of the world's 195 governments, international organizations and civil society groups. They cover implementation of the UN Framework Convention on Climate Change and its Kyoto Protocol, a commitment by 37 developed countries, most in Europe, to reduce greenhouse gas emissions an average of five percent by the end of 2012.
The European Union continued to seek support for their proposal on a roadmap for a legally-binding agreement. Connie Hedegaard, European Commissioner for Climate Action, urged action as she addressed delegates at the opening of the high-level session today.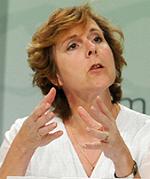 Connie Hedegaard, EU Climate Commissioner, in Durban (Photo courtesy ENB)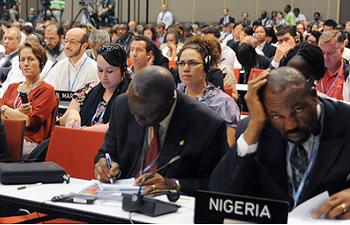 Delegates in Durban (Photo courtesy ENB)
"Europe is ready to decide and deliver. Our legislation is built on Kyoto principles. We will over-achieve on our Kyoto commitment. We have a 20 percent target for 2020. And we are ready to go to 30 percent, provided others are also ambitious. But Europe only accounts for 11 percent of global emissions," she said.
"The Convention and the Kyoto Protocol continue to be the foundation of our international regime. However, they were both crafted in the 20th century. A future regime needs to reflect the reality of the new century, and the reality is that the countries that were industrialised countries back in 1992 account for a rapidly decreasing share of emissions. Therefore, in order to tackle effectively the challenge in the 21st century all major economies need to commit.
We understand that are not ready for that right now. This is why the EU has put a significant offer on the table. Even if others are not, we are ready to take a second commitment period of the Kyoto Protocol. Now," said Hedegaard. "We do this in order to preserve what it took us all so many years to agree upon. But we must be reassured that others will join us in a new legally binding framework after that second commitment period and WHEN they will. This is why we insist on an agreement to a roadmap for future action from all other parties here."
Chinese negotiators said Monday that China will agree to participate in a legally binding treaty on climate change after 2020 under certain conditions:
new carbon-cutting pledges by rich nations in a second commitment period under the Kyoto Protocol;
fast launch of the Green Climate Fund agreed at the 2010 climate conference in Cancun;
implementing the consensus of adaptation;
technology transfer, transparency, capability building and other points agreed upon in the former conferences;
appraising developed countries' commitment during the first period of the Kyoto Protocol
Leader of the Chinese delegation, Xie Zhenhua, vice chairman of China's National Development and Reform Commission, said today, "I think after 2020, we should also negotiate a legally binding document."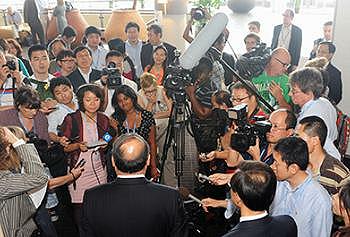 Media question Xie Zhenhua in Durban (Photo courtesy ENB)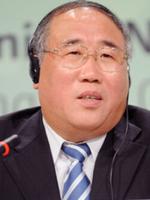 Leader of the Chinese delegation, Xie Zhenhua (Photo courtesy ENB)
"China has really expressed its stance on many negotiating occasions and as I said just now, very clearly, we accept a legally binding arrangement, with conditions. China is willing to bear the obligations of a legally binding commitment matched with China's economic development and capabilities based on the principle of common but differentiated responsibilities, fair and environmental integrity," Xie said.
Brazil, South Africa, India and China, known as the BASIC countries, are united and demand that a second commitment period for the Kyoto Protocol "is a must," Xie told a joint news briefing with his South African, Indian and Brazilian counterparts.
"The BASIC countries are united firmly. We are countries of action. We are ready to do our due contributions on climate change to advance the Durban conference," Xie said.
Top U.S. negotiator Todd Stern told reporters today that the Chinese position is nothing new. "It's not my impression that there has been any change at all in the Chinese position with respect to a legally binding agreement, and I didn't understand Minister Xie to be contending that there's been any change in the position," Stern said after meeting today with the Chinese delegation.
Outlining today on what the U.S. would accept in terms of a legally binding agreement, Stern said, "I think the essentials are that it would have to cover all the major Parties in a full way, so it would bind with equal legal force. Everybody who made commitments would be bound fully, unconditionally, no kind of escape hatches in the text."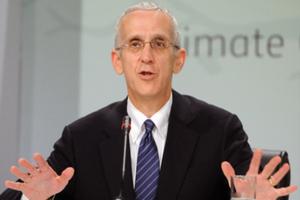 Leader of the U.S. delegation, Todd Stern (Photo courtesy ENB)
Stern said Monday, "In order for there to be a legally binding agreement that makes sense, all the major players are going to have to be in with obligations, with commitments that have the same legal force. It doesn't mean they have to be exactly the same thing, but they have to apply with the same legal effect to all parties. And that means there's no conditionality, they're not conditional on receiving technology or financing, there's no trap doors, there's no Swiss cheese in that kind of an agreement."
The issue of whether or not the legally binding Kyoto Protocol will continue after its first commitment period expires at the end of 2012 is central to the Durban talks.
Neither United States nor China are participants, and Canada, Japan and Russia have said they will not participate in a second commitment period.
"I don't think it's clear whether it will continue or not," Stern said today. "It is quite possible that it will continue for some number of countries."
"Let's assume, as I said, that Kyoto goes forward in some fashion in Durban, it is likely to cover somewhere in the vicinity of 15 percent of global emissions," said Stern.
The United States favors agreements made at last year's UN climate conference in Cancun that include either greenhouse gas emissions reduction targets or actions from developed as well as developing countries. More than 80 countries have made such submissions, which Stern said cover "more than 80 percent of global emissions."
Stern said these pledges were made under a legally binding treaty, UN Framework Convention on Climate Change. "They are serious submissions that I think all the countries who made them intend to carry them out," Stern told reporters today.
"These commitments all range between now and 2020 – and Kyoto commitments would do the same thing," Stern said. "If we do this right, we can really lay the foundation for climate arrangements, whether it's in a new treaty or a new protocol or whatever, in time or not. We can lay the foundation for international climate arrangements for a long time to come."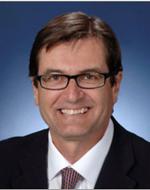 Australian Climate Minister Greg Combet (Photo courtesy Office of the Minister)
Financing for climate change adaptation and mitigation in developing countries is a crucial key to the next global climate protection regime.
This financing is taking two forms, a US$30 billion fast-start fund covering the three years 2010-2012 and the annual US$100 billion Green Climate Fund agreed in principle at last year's climate talks in Cancun.
Greg Combet, Australian minister for climate change and energy efficiency, told delegates today the developed countries are fulfilling their commitment to the fast-start fund, as promised.
Speaking on behalf of the Umbrella Group: Australia, Canada, Japan, Kazakhstan, New Zealand, Norway, the Russian Federation, Ukraine and the United States, Combet said, "After two years of a three year commitment, Umbrella Group nations' contributions to the $30 billion in fast-start finance approach $20 billion dollars."
A significant proportion of this is going to help Africa climate-proof its agriculture, manage its water resources and boost its food security, said Combet.
The Green Climate Fund is also on track, said U.S. negotiator Stern. Although the U.S. has objected to several points in the Green Climate document on the table in Durban, Stern said he is "pretty optimistic" that the fund will be approved in Durban.
"I have no reason to think that this is hung up," he said. "At this point, again we have been a very strong, and I may say, one of the original supporters of the Green Fund, a proponent of it, and I'm pretty optimistic about it."
Copyright Environment News Service (ENS) 2011. All rights reserved.