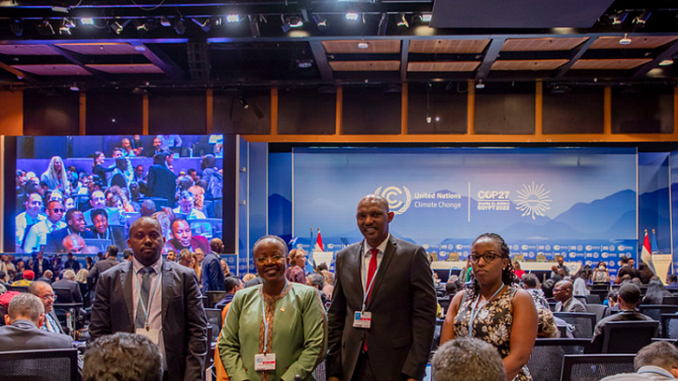 SHARM el-SHEIKH, Egypt, November 7, 2022 (ENS) – "We are on a highway to climate hell with our foot still on the accelerator," UN Secretary-General Antonio Guterres told the High-Level opening of the United Nations' annual climate conference, COP27, which opened in the Red Sea resort town of Sharm el-Sheikh today.
Speaking to an audience that included at least 100 world leaders – heads of state and government – Gutterres told them that population growth that will total eight billion humans on Earth within a few days is one of the major factors that is heating up the planet.
"The clock is ticking," the UN chief warned urgently. "We are in the fight of our lives. And we are losing. Greenhouse gas emissions keep growing. Global temperatures keep rising. And our planet is fast approaching tipping points that will make climate chaos irreversible."
COP27 opened Sunday with the key aim of ensuring full implementation of the 2015 Paris Agreement.
The year 2022 has been a year with devastating floods and unprecedented heat waves, severe droughts and formidable storms, all signs of the unfolding climate emergency, the agency UN Climate Change said in advance of COP27.
At the same time, millions of people throughout the world are suffering crises in energy, food, water and cost of living, aggravated by severe geopolitical conflicts and tensions.
In this context, some countries have begun to stall or reverse climate policies and doubled down on fossil fuel use.
UN Climate Change Executive Secretary Simon Stiell said, "With the Paris Rulebook essentially concluded thanks to COP26 in Glasgow last year, the litmus test of this and every future COP is how far deliberations are accompanied by action. Everybody, every single day, everywhere in the world, needs to do everything they possibly can to avert the climate crisis."
"COP27 sets out a new direction for a new era of implementation: where outcomes from the formal and informal process truly begin to come together to drive greater climate progress — and accountability for that progress," Stiell said.
Adequate Ambition Must Generated
According to the UN's Intergovernmental Panel on Climate Change, CO2 emissions need to be cut 45 percent by 2030, compared to 2010 levels, to meet the central Paris Agreement goal of limiting temperature rise to 1.5 degrees Celsius by the end of this century. This is crucial to avoid the worst impacts of climate change, including more frequent and severe droughts, heatwaves and rainfall.
A report published by UN Climate Change ahead of COP27 shows that while countries are bending the curve of global greenhouse gas emissions downward, efforts remain insufficient to limit global temperature rise to 1.5 degrees Celsius by the end of the century.
Since COP26 in Glasgow last year, only 29 out of 194 countries came forward with tightened national plans.
Humankind must raise its level of effort to get climate change under control, Secretary-General Guterres said.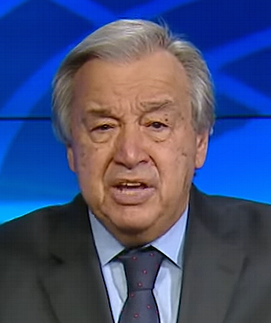 "The war in Ukraine, other conflicts, have caused so much bloodshed and violence and have had dramatic impacts all over the world. But we cannot accept that our attention is not focused on climate change. We must of course work together to support peace efforts and end the tremendous suffering," he said.
"But climate change is on a different timeline, and a different scale," Guterres declared. "It is the defining issue of our age. It is the central challenge of our century. It is unacceptable, outrageous and self-defeating to put it on the back burner."
He told the world leaders, something most of them already know – that "many of today's conflicts are linked with growing climate chaos."
"The war in Ukraine has exposed the profound risks of our fossil fuel addiction," Guterres said. "Today's crises cannot be an excuse for backsliding or greenwashing. If anything, they are a reason for greater urgency, stronger action and effective accountability."
The UN chief reasoned that, "Human activity is the cause of the climate problem. So human action must be the solution. Action to re-establish ambition. And action to rebuild trust – especially between North and South."
"The science is clear: any hope of limiting temperature rise to 1.5 degrees means achieving global net zero emissions by 2050," Guterres said, "But that 1.5 degree goal is on life support – and the machines are rattling. We are getting dangerously close to the point of no return."
"And to avoid that dire fate, all G20 countries must accelerate their transition now – in this decade," Guterres warned. "Developed countries must take the lead. But emerging economies are also critical to bending the global emissions curve."
At the beginning of COP27, Guterres called for an historic Pact between developed and emerging economies – "a Climate Solidarity Pact."
– A Pact in which all countries make an extra effort to reduce emissions this decade in line with the 1.5-degree goal.
– A Pact in which wealthier countries and international financial institutions provide financial and technical assistance to help emerging economies speed their own renewable energy transition.
– A Pact to end dependence on fossil fuels and the building of new coal plants – phasing out coal in OECD countries by 2030 and everywhere else by 2040.
– A Pact that will provide universal, affordable, sustainable energy for all.
– A Pact in which developed and emerging economies unite around a common strategy and combine capacities and resources for the benefit of humankind.
Guterres called on the world's two largest economies – the United States and China – to take special responsibility to join efforts to make this Pact a reality.
"This is our only hope of meeting our climate goals," the UN leader declared. "Humanity has a choice: cooperate or perish. It is either a Climate Solidarity Pact – or a Collective Suicide Pact."
What to Expect at COP27
The most contentious issue at COP27 is finance for loss and damage due to climate change impacts that go beyond what countries can adapt to. Developing countries are adamant about the need to address this at COP 27 and they enjoy broad support from civil society organizations.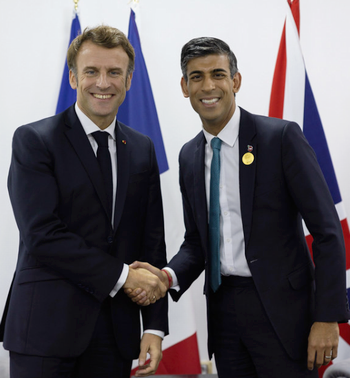 Secretary-General Guterres is urging progress and suggested developed economies tax the windfall profits of fossil fuel companies and redirect those funds to countries suffering loss and damage and to people struggling with rising food and energy prices.
Whether finance for loss and damage ultimately makes it on the agenda remains to be seen—that is something parties will decide on at the opening of the meeting.
Climate Action undertaken by a diversity of stakeholders working to support the implementation of the Paris Agreement will be showcased throughout COP27.
The COP27 Presidency will host a series of events in thematic days from 9-17 November which will highlight practical solutions to the challenge of climate change and explore approaches to immediately scale up the implementation of these solutions in key sectors with all stakeholders.
Under the guidance of two climate champions, Nigel Topping of the UK and Mahmoud Mohieldin of Egypt, progress, plans and targets for a range of sectors and initiatives will be presented in dozens of events in the Climate Action Zone at COP27.
These events will focus on the overarching theme of turning climate pledges into climate action in pursuit of net-zero emissions, enhanced resilience for the most vulnerable, and aligning financial flows with these goals.
In addition, UN Climate Change has supported sectoral initiatives in sectors such as sports, fashion, tourism, events and aviation and will announce higher ambition and increased collaboration to align these sectors with the 1.5 degree Celsius target of the Paris Agreement.
Featured image: A delegation from Rwanda is attending this year's UN Climate Change Conference, COP27, November 6, 2022, plenary hall, Sharm el-Sheikh, Egypt. (Photo courtesy Ministry of Environment Rwanda)
© 2022, News Editor. All rights reserved.