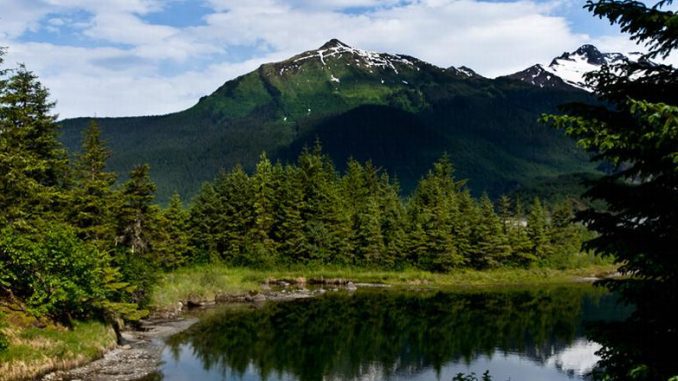 WASHINGTON, DC, July 19, 2021 (ENS) – Across the entire 16.7 million acres of the Tongass National Forest in southeast Alaska, full Roadless Rule protections are being restored and there will be an end to large-scale old-growth timber sales, the Biden administration's Department of Agriculture, USDA, announced on Thursday.
The Tongass National Forest is the world's largest remaining intact coastal temperate rainforest and the country's largest forest, too, with some of the oldest trees in the United States, some more than 800 years old.
"We look forward to meaningful consultation with Tribal governments and Alaska Native corporations, and engaging with local communities, partners, and the State to prioritize management and investments in the region that reflect a holistic approach to the diverse values present in the region," said Agriculture Secretary Tom Vilsack announcing the new policy.
USDA will begin a rulemaking this summer that will propose to restore 2001 Roadless Rule protections on the Tongass National Forest.
Vilsack explained, "This approach will help us chart the path to long-term economic opportunities that are sustainable and reflect Southeast Alaska's rich cultural heritage and magnificent natural resources."
Extending for 26,000 square miles, the Tongass takes in islands by the thousand, snow-topped mountains, salmon spawning streams, glacial fjords, and green valleys. The inhabitants are fish and wildlife. There are all five species of Pacific salmon, along with grizzly bears, wolves, mountain goats, Sitka black-tailed deer, Northern goshawks, and rare marbled murrelets.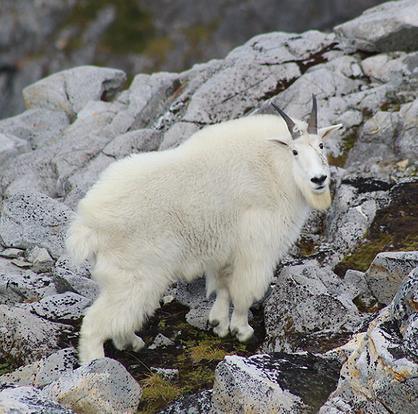 Vilsack says the USDA's actions are intended to support local economies and at the same time preserve Alaska's old-growth temperate rainforest, a resource that is increasingly rare globally.
While large-scale old-growth logging will be banned, small and micro old-growth sales will still be offered for community consumption and cultural uses such as totem poles, canoes and tribal artisan use.
The Women's Earth and Climate Action Network, WECAN, a California nonprofit focused on global climate justice, welcomes this "promising" announcement as "a necessary step" to addressing the environmental rollbacks of the previous administration.
Osprey Orielle Lake, founding executive director, WECAN International, said, "Old-growth forests are necessary for meeting the goals of the Paris Climate Agreement. The USDA's announcement today is a win for old-growth forests and Indigenous peoples whose homelands are finally healing after decades of destructive logging."
Beginning in the 1950s, two giant pulp mills opened in Ketchikan and Sitka, their trade based on 50 year contracts with the U.S. Forest Service to supply a total of more than 13 billion board feet, driving logging in the Tongass to an unsustainable pace.
By 2013, 94 percent of all large-tree, old-growth forest on the Tongass has been logged, found a study by the Alaska Audubon Society and The Nature Conservancy.
"Our natural forests are essential lungs of the Earth and we look forward to ensuring that Indigenous rights, food sovereignty, and collaboration are centered more than ever as the USDA moves forward to support vibrant communities and economies in the Tongass, Lake said.
The Roadless Rule announcement was released as part of the USDA's new Southeast Alaska Sustainability Strategy, that will end all old-growth logging in the region and focus management resources for forest restoration practices in the Tongass.
Over the next 30 days, USDA will stand up a locally-based team to consult with Tribal governments and Alaska Native corporations, and engage partners and communities in a collaborative process to invest $25 million in financial and technical resources.
The goal is to create what the agency calls "sustainable opportunities for economic growth and community well-being and identify priorities for future investments."
Indigenous Alaskans Have a Unique Connection to the Tongass
The Roadless Rule announcement comes after many years of advocacy by tribal leadership, and local and national groups.
Last Monday, ahead of the announcement, a WECAN Indigenous Women's Tongass Delegation met with White House officials to advocate for the protection of the Tongass forest, Indigenous rights and governance, the immediate reinstatement of the 2001 National Roadless Rule, and an end to all old-growth logging throughout the Tongass.
Now considered to be American public land – a National Forest – the Tongass exists within the traditional territories of the Indigenous Tlingit, Haida, and Tsimshian peoples.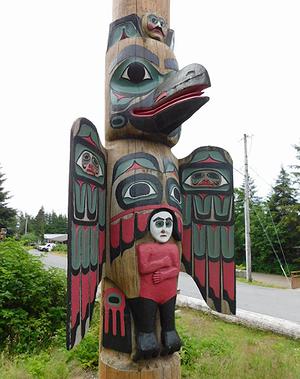 WECAN makes it clear what the Tongass means to them. "Protecting the forest is key for ensuring food sovereignty in Indigenous communities and combating centuries of colonial policies seeking to displace Indigenous peoples from their homelands. If the Tongass is left open to further industrial-scale logging and roadbuilding, it will disrupt the traditional lifeways, medicine, and food systems of the region's Indigenous communities, violating Indigenous sovereignty and endangering cultural survival."
"The Tongass Forest is my home. Home to the ancient Tlingit and Haida Indigenous Peoples," said Kashudoha Wanda Loescher Culp, a Tlingit activist and Tongass coordinator for WECAN. "The air we breathe, the water we depend on, the land we live upon, all pristine. It is a life to cherish. It is a way of living worth fighting for."
"The Biden Administration's restoration of the Roadless Rule is vital for protecting our forest homelands as Indigenous peoples of the Tongass. We will continue engaging with the administration to ensure Indigenous women's voices are heard and our expertise consulted moving forward. For our communities and the climate it is time to invest in collaborative management practices that uplift Indigenous rights, food sovereignty, environmental protection and land conservation in Alaska's Tongass Forest," Culp said.
On January 12, 2001, in the final days of the Clinton presidency, after nearly three years of analysis, the U.S. Forest Service adopted the Roadless Area Conservation Rule to protect 58.5 million acres (237,000 km²) of pristine National Forests and Grasslands from most logging and road construction.
The Roadless Rule is now the law of the land after surviving its final legal challenge on March 25, 2013, when the U.S. District Court for the District of Columbia rejected the State of Alaska's challenge that, while aimed at the Tongass National Forest, would have nullified the national rule.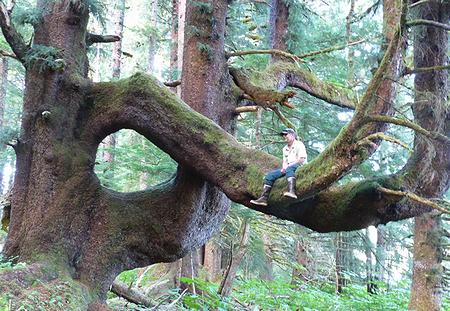 The Forest Service under President Donald Trump removed most of the Tongass National Forest from roadless area designation in October 2020, allowing road construction and logging in more than 9.3 million acres of the forest, including centuries-old stands of old-growth trees.
In December 2020, the public interest law firm Earthjustice filed a federal lawsuit challenging the rollback of protections on behalf of five Alaska Native Tribes, Southeast Alaska small businesses, and more than a dozen conservation organizations.
Earthjustice now says the Biden administration's actions go beyond restoring protections stripped away by Trump. On July 15, the U.S. Forest Service announced it will undo the Trump-era rollback of the Roadless Rule.
The agency also added new protections for the Tongass' ancient trees, eliminating large-scale old growth logging across all 17 million acres of the forest.
Three old-growth harvests that were scheduled to take place within the Tongass National Forest will no longer go ahead, according to reporting by the "Washington Post."
Conservationists warn that clear-cut lands not only lose the carbon sink function of an old-growth forest, and habitat for wildlife, they also lose soil stability, resulting in landslides.
Alaska Republicans View Tongass Protection as Job Limitation
Not everyone agrees with the conservationist point of view. Alaska Governor Mike Dunleavy, a Republican, expressed a different opinion in response to the USDA's Roadless Rule announcement.
"President Joe Biden's efforts to put Alaska workers permanently into unemployment lines and wipe out small businesses continues with the United States Department of Agriculture's announcement restarting efforts to shut down Southeast Alaska with the Roadless Rule," the governor said.
"The Forest Service has already conducted a thorough analysis and determined that an Alaska-specific exemption from a one-size-fits-all Roadless Rule was fully justified," he said.
"Narrow election results and political donations from environmental groups do not justify this federal agency's policy flip-flop," Dunleavy complained.
"Sustainable forest stewardship both protects the ecological values of our forests and supports local economies by providing stable, good-paying jobs," said Alaska Department of Natural Resources Commissioner Corri Feige.
"The Tongass was created to serve multiple uses, including a sustainable timber industry. Arbitrary reimposition of a roadless rule will deprive Southeast Alaska communities of a diversified economy that includes working forests as well as tourism and fishing," Feige said.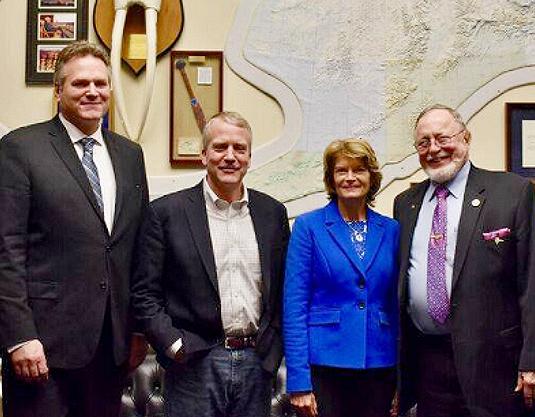 U.S. Senator Lisa Murkowski, a Republican who represents Alaska, shares Governor Dunleavy's view.
"The USDA holds the keys to the economic health of Southeast Alaska and is taking steps to lock it up for good," Murkowski said. Repealing the Tongass exemption from the 2001 Roadless Rule is wrong. It will cost jobs, diminish income, keep energy prices high, and cripple the ability of the communities in the region to develop a sustainable, year-round economy."
"Secretary Vilsack called to tell me the USDA is providing $25 million in investments to help communities in the region, but what he failed to tell me is that the USDA is abandoning the science-based transition the Secretary previously promised to ensure there would still be a small but viable timber industry in Southeast Alaska. What the USDA is doing is effectively limiting long-term economic opportunities for the region in exchange for one time money. Alaskans are not naive," Senator Murkowski said.
The three members of Alaska's Congressional delegation, Senator Murkowski, Senator Dan Sullivan, and Congressman Don Young, agree that development of the Tongass has been blocked. "For decades, successive layers of federal law and regulation, including the 2001 Roadless Rule, have continually restricted access needed for timber, mining, tourism, recreation, and the development of renewable resources, such as hydropower and necessary transmission lines," they contend.
The Alaska Congressional Delegation has advocated for the Roadless Rule exemption to allow logging and road-building in the Tongass "in order to restore balance in federal management on the Tongass," they say. Without the exemption, 91 percent of the Tongass is locked up as either Wilderness, Wilderness National Monument, or Inventoried Roadless Areas.
But at this time the conservationist view prevails.
"As matriarchs we are on watch for future generations," said Yolanda Fulmer (Tlingit), WECAN Tongass Indigenous Representative. "I have a personal investment in the Roadless Rule being reinstated and the protection of our old-growth forests because I have children and I want to be able to tell them that we will have the support we need to protect our land."
"We are sovereign," Fulmer declared. "We have never been separate from our ecosystem. Everything that our culture is belongs to this land, we are in coexistence with this land, we are part of this land. This land is very important to us, without key components of this land our future does not exist and that means cultural genocide for our people."
Featured image: Mendenhall Glacier is about 13.6 miles long, located in Mendenhall Valley, about 12 miles from down-town Juneau. The glacier and surrounding landscape is protected as part of the Mendenhall Glacier Recreation Area, a federally designated unit of the Tongass National Forest. June 6, 2019 (Photo by Neil Moralee)
Environment News Service (ENS) © 2021 All Rights Reserved.