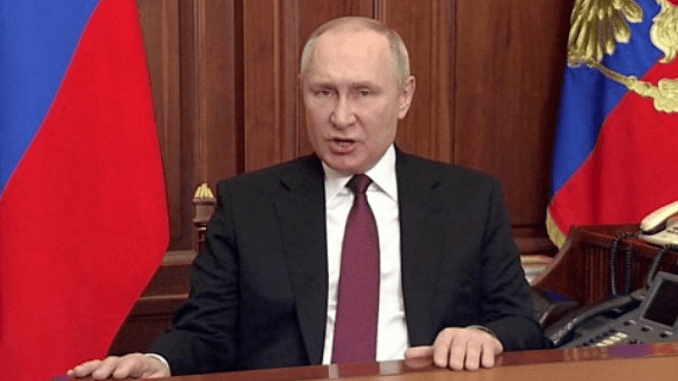 WASHINGTON, DC, March 11, 2022 (ENS) – At least 350 companies have announced their withdrawal from Russia as a consequence of its invasion of Ukraine, including BP, ExxonMobil and Shell as well as Apple, Visa, McDonald's, Burger King, Coca-Cola and Pepsi.
Many Western companies are curtailing their investments, closing stores and factories, and suspending sales in Russia, following the order of President Vladimir Putin to his troops to invade Ukraine on February 24 and the ensuing weeks of death, destruction and displacement.
But Putin has plans to retaliate. The Russian president told members of his government on Thursday that he has drawn up plans to seize the assets of western companies leaving the country.
More than 200 global and Western corporations have announced the withdrawal or suspension of operations in Russia this week. The country's economic ministry said it could take temporary control of departing businesses where foreign ownership exceeds 25 percent.
Putin said the Kremlin could find legally viable ways to seize international firms. The government would push to "introduce external management and then transfer these enterprises to those who actually want to work," Putin said. "There are enough legal and market instruments for this," the "Moscow times reported.
Unilever, the British multinational consumer goods company, has suspended all imports and exports of its products to and from Russia in protest of its invasion of Ukraine. CEO Alan Jope condemned "the war in Ukraine as a brutal and senseless act by the Russian state." Unilever also has cancelled all of its media and advertising spending in Russia.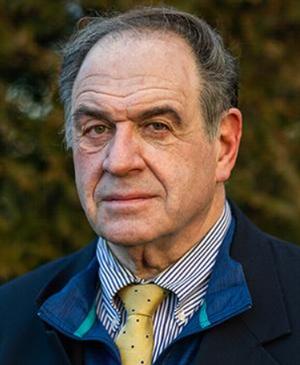 British American Tobacco said it is dropping its Russian business. "We have concluded that BAT's ownership of the business in Russia is no longer sustainable in the current environment," said Paul McCrory, BAT's Company Secretary Friday. "Today, we have initiated the process to rapidly transfer our Russian business in full compliance with international and local laws.
YouTube said it would globally block all channels associated with Russian state-funded media, including RT and Sputnik, citing a violation of its policy of "denying, minimizing or trivializing well-documented violent events." The company also said it would remove others' videos about Russia's invasion of Ukraine that violate this policy.
These are some of the actions businesses have announced, with thanks to Yale University Professor Jeffrey Sonnenfeld and his research team at the Yale Chief Executive Leadership Institute for compiling a list that reflects new announcements from companies in as close to real time as possible. To view the full list, click here.
Consumer Goods
Philip Morris, the cigarette maker, has suspended planned investments and will reduce manufacturing in Russia.
Inter IKEA Group has taken the decision to pause all export and import in and out of Russia and Belarus. Still, IKEA's Mega shopping centers, the largest chain of shopping centers in Russia, will continue to be open to ensure that the 250 million people in Russia who shop at the Mega centers in Russia's 11 largest cities have access to groceries and pharmacies.
Fast Retailing, the Japanese clothing company that operates Uniqlo, said it would suspend operations in Russia after public criticism of its initial policy of continuing to sell clothes in Russia.
TJX, the owner of T.J. Maxx and Marshalls, promised to divest its equity ownership in Familia, an off-price retailer with more than 400 stores in Russia.
Canada Goose, the Toronto-based winter clothing manufacturer, will stop wholesale and e-commerce sales to Russia.
H&M, the Swedish multinational clothing company which had 170 stores in Russia, has paused sales, as did the U.S. athletic shoe company Nike, with with its 116 stores.
Adidas, the German-based sporting goods company, said it would suspend sales in Russia, following the same actions by competitors Nike and Puma
The online auction company eBay has suspended all shipments to Russia.
Energy
Shell will exit its joint ventures with Gazprom, the Russian natural gas giant.
Shell Wednesday announced its intent to withdraw from its involvement in all Russian hydrocarbons, including crude oil, petroleum products, gas and liquefied natural gas, after the company made an error for which the CEO apologized.
Shell Chief Executive Officer, Ben van Beurden said, "We are acutely aware that our decision last week to purchase a cargo of Russian crude oil to be refined into products like petrol and diesel – despite being made with security of supplies at the forefront of our thinking – was not the right one and we are sorry." Shell will place profits from its remaining amounts of Russian oil in a dedicated fund for Ukrainina relief.
"Our actions to date have been guided by continuous discussions with governments about the need to disentangle society from Russian energy flows, while maintaining energy supplies," van Beurden said. "Threats today to stop pipeline flows to Europe further illustrate the difficult choices and potential consequences we face as we try to do this."
Unless directed otherwise by governments, Shell will immediately stop buying Russian crude oil on the spot market and will not renew term contracts. In close consultation with governments, Shell is changing its crude oil supply chain to remove Russian volumes. This could take weeks and will lead to reduced throughput at some Shell refineries.
Shell will shut its service stations, aviation fuels and lubricants operations in Russia, starting immediately.
And the company will being a phased withdrawal from Russian petroleum products, pipeline gas and LNG. "This is a complex challenge. Changing this part of the energy system will require concerted action by governments, energy suppliers and customers, and a transition to other energy supplies will take much longer," Shell warned in a statement
"These societal challenges highlight the dilemma between putting pressure on the Russian government over its atrocities in Ukraine and ensuring stable, secure energy supplies across Europe," said van Beurden. "But ultimately, it is for governments to decide on the incredibly difficult trade-offs that must be made during the war in Ukraine."
BP will sell its nearly 20 percent stake in Rosneft, the Russian state-controlled oil company. Rosneft accounts for around half of BP's oil and gas reserves and a third of its production and divesting will result in charges of up to $25 billion, the British company said.
Exxon Mobil is pulling out of Russian operations because it, "supports the people of Ukraine as they seek to defend their freedom and determine their own future as a nation. We deplore Russia's military action that violates the territorial integrity of Ukraine and endangers its people," the company said in a March 2 statement.
ExxonMobil operates oil and gas production on Sakhalin Island and in the Okhotsk Sea off Russia's Far East on behalf of an international consortium of Japanese, Indian and Russian companies. "In response to recent events, we are beginning the process to discontinue operations and developing steps to exit the Sakhalin-1 venture," ExxonMobil said.
"As operator of Sakhalin-1, we have an obligation to ensure the safety of people, protection of the environment and integrity of operations," ExxonMobil said. "The process to discontinue operations will need to be carefully managed and closely coordinated with the co-venturers in order to ensure it is executed safely."
The French energy company TotalEnergies will no longer provide capital for new projects in Russia.
Finance
Goldman Sachs, the first big American bank to leave Russia, "is winding down its business in Russia in compliance with regulatory and licensing requirements," the company said. The announcement was followed hours later by JPMorgan Chase, the largest bank in the United States.
Western Union will suspend its operations in Russia and Belarus.
The consulting firm Bain said it would not work with any Russian business and had put a policy in place in 2020 "to not work for the Russian government at any level – central, state or departmental."
McKinsey & Company said it would not take on any new work in Russia, would stop work for state-owned entities and "will no longer serve any government entity in Russia."
Boston Consulting Group will not take on any new clients in Russia and has "started to wind down work where possible and will not take on any new work," it said.
American Express, Mastercard and Visa cards issued by Russian banks will not work in other countries, and cards issued elsewhere will not work for purchases in Russia.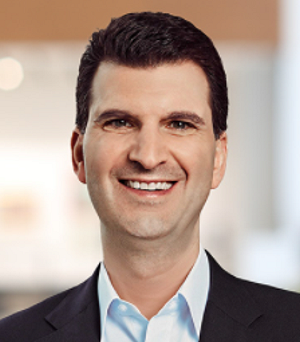 Citigroup Executive Vice President, Global Public Affairs Edward Skyler, left no doubt as to the reason for the company's action. "The senseless loss of life in Ukraine is utterly heartbreaking," he said Thursday. "With the Russian economy in the process of being disconnected from the global financial system as a consequence of the invasion, we continue to assess our operations in the country."
Citigroup, with some 3,000 employees in Russia, is running limited consumer operations, and the business is for sale as part of a broader exit from overseas markets announced in 2021.
The Big Four accounting firms: Deloitte; Ernst & Young Global; Klynveld Peat Marwick Goerdeler, KPMG, a network of firms in 145 countries; and PricewaterhouseCoopers – all are pulling out of Russia.
Food
McCormick & Company, Inc. the spice and flavoring giant, is suspending operations in Russia.
Herbalife Nutrition will suspend operations in all its 62 sales centers in Russia and will not ship product to the country. Herbalife Nutrition will donate any profit from Russia to organizations supporting Ukrainian refugees.
Restaurant Brands International, which owns Burger King, is ending corporate support for the roughly 800 locations operated by local franchisees in Russia, and will not approve any additional investment or expansion.
Mars, the maker of M&M and Snickers candies, has suspended new investments in Russia.
Little Caesars is suspending all operations at Russian stores, which are owned by franchisees.
Carlsberg, the world's third-largest brewer, said it had halted investments and would stop selling its flagship beer brand in Russia. The Carlsberg Group's Baltika Breweries, based in St. Petersburg, will be run as a separate business.
Heineken said it would stop producing, advertising and selling beer in Russia.
McDonald's said it is temporarily closing its 850 locations in Russia and halting operations there.
Starbucks said it is closing all of its locations in Russia, where they are owned and operated by the Kuwaiti conglomerate Alshaya Group.
PepsiCo said it would stop selling soda in Russia but would continue to produce dairy and baby food products there, calling it a "humanitarian" effort.
Yum Brands is closing 70 company-owned Kentucky Fried Chicken restaurants and all 50 franchise-owned Pizza Hut restaurants.
Media
Netflix suspended its service and halted future projects in the country.
The Walt Disney Company, Sony and Warner Bros. paused the release of movies in Russia. Disney also paused all of its business operations in the country.
Bloomberg is pulling back its reporters from Russia.
Tech
Google suspended advertising, including on its search and YouTube products. YouTube said it would globally block all channels associated with Russian state-funded media, including RT and Sputnik, citing a violation of its policy of "denying, minimizing or trivializing well-documented violent events." The company also said it would remove others' videos about Russia's invasion of Ukraine that violate the policy.
Sony, which makes the PlayStation video game console, said it had "suspended all software and hardware shipments" to Russia, as well as operation of the PlayStation Store in the country.
Amazon Web Services has stopped accepting new customers for its cloud computing services.
Microsoft and Apple paused sales. IBM suspended technology sales.
Cogent and Lumen, which provide so-called backbone internet services, cut off access.
EarthDaily Analytics Corp. a Canadian vertically-integrated data processing and analytics company pairing cutting-edge Big Data tools with proven Space technologies, announced that the Company is "terminating its operations in Russia, including the closure of its local agricultural geoanalytics office in Moscow." The company also terminated its development-stage contract with Russian Earth Observation company TerraTech, under which the company would have provided Earth Observation data derived from the EarthDaily Constellation satellite following its launch in 2023.
Transport and Travel
Ford has suspended all joint ventures in Russia.
General Motors has suspended all shipments to Russia, and so have the Japanese automakers Mazda, Nissan and Subaru.
Uber said it is trying to "accelerate" its divestment from the Russian internet company Yandex, which operates a ride-hailing service.
Hyatt and Hilton, the hotel chains, suspended development work in the country, and Hilton closed its corporate office in Moscow, but Hilton Hotels are still open.
Amadeus and Sabre, which provide ticket sales technology to airlines, cut ties with Aeroflot, the national flag carrier and the largest airline in Russia.
Package delivery services UPS, FedEx and DHL have suspended shipments to and operations within Russia and Belarus.
Airbus and Boeing have suspended the supply of parts, maintenance and technical support services to Russian airlines. Boeing says it has stopped buying titanium from Russia, a key source of the metal for the aerospace industry.
American Airlines, Delta Air Lines and United Airlines cut ticket sales partnerships with Russian airlines. All three airlines also stopped flying over Russia.
The German automaker Daimler is suspending all business in Russia, including shipments of Mercedes-Benz vehicles.
The Italian sportscar manufacturer Ferrari has suspended sales in Russia.
Stellantis, formerly Fiat-Chrysler, now the maker of Fiat, Jeep, and Peugeot vehicles, has suspended imports and exports.
Caterpillar, which makes construction and earth-moving equipment, is pausing manufacturing in Russia.
Hitachi, the Japanese industrial company, said it was suspending exports to Russia and pausing manufacturing.
Formula One racing has suspended all activities in Russia.
Featured image: Russian President Vladimir Putin speaks about authorizing a "special military operation" in Ukraine's Donbass region during a televised address on Russian state TV, in Moscow, Russia, February 24, 2022 (Photo by Russian Pool/via REUTERS TV TPX IMAGES OF THE DAY/File Photo)