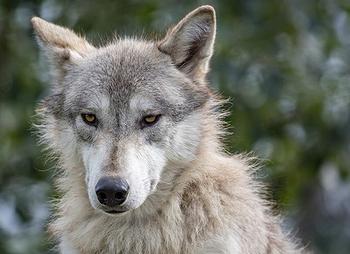 WASHINGTON, DC, September 11, 2018 (ENS) – Interior Secretary Ryan Zinke has handed federal wildlife protection powers over to the state governments. On Monday, Zinke announced a "commitment to defer" to state hunting and fishing practices on all lands over which the Department of the Interior has had responsibility.
Zinke's order is an abdication of federal primacy for wildlife management on federal lands that has been in place for more than a century, warns Public Employees for Environmental Responsibility, PEER, a national association of employees in natural resources jobs.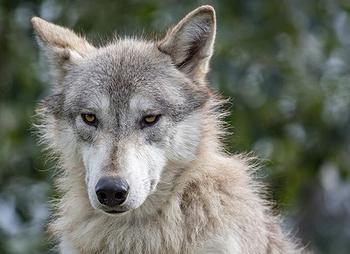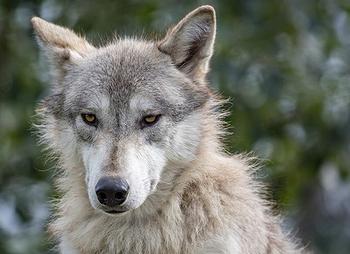 In a September 10 memo to the heads of bureaus and offices, Zinke declared that from now on states, not the federal government, will be the "first-line authorities for fish and wildlife management" on all Interior lands and that Interior "hereby expresses its commitment to defer to the States in this regard."
To implement this reversal, Zinke directs Interior agencies compile any "regulations, policies, guidance that pertain to public recreational use and enjoyment of fish and wildlife … that are more restrictive than otherwise applicable State provisions" within 45 days.
Within 90 days after that, each agency is supposed to recommend steps "to better align its regulations, policies, and guidance with State provisions."
"This across-the-board abandonment of federal fish and wildlife safeguards is rooted in an ideological stance unsupported by any factual analysis," said PEER Executive Director Jeff Ruch. He contends that Zinke ignores the fact that many state game agencies are funded by hunting and fishing license fees and pursue practices, such as predator control, to maximize that revenue.
"Federal parks, preserves, and refuges have a mission to protect biodiversity and should not be reduced to game farms," said Ruch.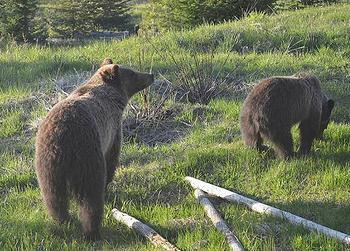 A sample of what Zinke's memo could mean is reflected by his order that the National Park Service open its Alaska preserves to questionable hunting and trapping techniques, such as killing bear cubs and wolf pups in their dens, luring bears with bait, and shooting swimming caribou from a motorboat.
Zinke's order would put any federal wildlife protection not required by law on a path to repeal.
This could mean federal parklands, refuges, and rangelands may have to accommodate states that wish to introduce non-native fish to natural lakes in a park or exotic pheasants for upland game bird hunting.
States may want to eliminate all wolves or other natural predator populations in a game management area.
Or states may approve destructive or dangerous hunting techniques, such as trapping in hiking venues, hunting with dogs even on island refuges, hunting contests, and the absence of bag limits.
Zinke's memo says, "State governments have consistently demonstrated their commitment to sustaining fish and wildlife resources in perpetuity for the benefit of both current and future citizens."
Ruch says, "This statement not only is demonstrably untrue but ignores the conditions leading to enactment of the federal Endangered Species Act. Mr. Zinke says that he does not want to give away ownership of federal lands but happily cedes their management."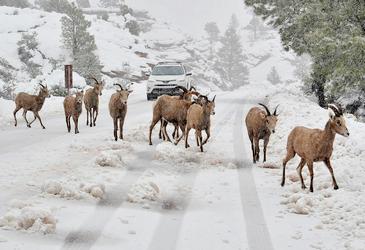 For months, the Trump administration has been doing whatever it can to undermine the Endangered Species Act in favor of smoothing the way for companies that want to extract natural resources such as oil, gas and minerals.
For instance, the Interior and Commerce departments made a proposal in July that would strip the Endangered Species Act of key provisions. It would end the practice of extending similar protections to species whether they are listed as endangered or threatened.
In another rollback, the administration wants the U.S. Fish and Wildlife Service and National Oceanic and Atmospheric Administration to remove language that allows officials to ignore economic impacts when deciding how wildlife should be protected.
"We propose to remove the phrase 'without reference to possible economic or other impacts of such determination' . . . to more closely align with the statutory language," says the proposed rule. "The act requires the secretary to make determinations based 'solely on the basis of the best scientific and commercial data.' "
Conservationists have criticized many features of the proposal, including the removal of a requirement compelling federal agencies to consult with scientists and wildlife agencies before approving permits for oil and gas drilling and logging.
Copyright Environment News Service (ENS) 2018. All rights reserved.
Environment News Service (ENS) © 2018 All Rights Reserved.