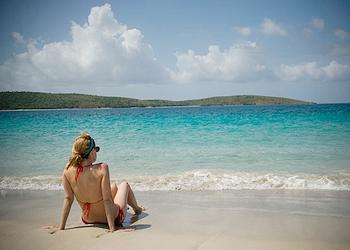 ATLANTA, Georgia, July 30, 2016 (ENS) – Since local transmission of the Zika virus was first reported in Puerto Rico in December 2015, it has become so widespread on the island that public health officials are calling it an "epidemic."
The Centers for Disease Control and Prevention, CDC, is warning that the Zika virus could affect up to 10,000 pregnant women in Puerto Rico this year, putting hundreds of infants in jeopardy for birth defects of the brain.
The greatest danger is that Zika infection during pregnancy can cause a birth defect called microcephaly in which babies are born with abnormally small heads and other severe fetal birth defects. It also is associated with other adverse pregnancy outcomes.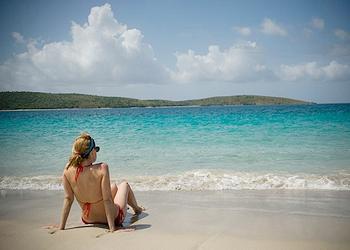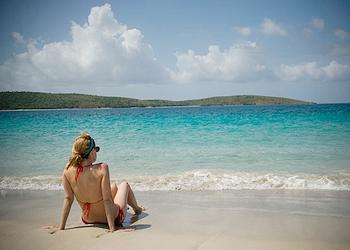 No vaccines or treatments are currently available to treat or prevent Zika infections.
Zika could infect as many as one in four people in Puerto Rico by the end of this year, said CDC director Thomas Frieden.
People in 77 of 78 municipalities have tested positive for Zika virus infection. Large urban areas are most severely affected, with the largest numbers of diagnosed residents in the San Juan metropolitan area followed by the Ponce and Caguas metropolitan areas.
Zika virus has been diagnosed in 5,582 people, including 672 pregnant women, in Puerto Rico as of July 7, according to a new report published Friday by the CDC.
Because approximately 80 percent of people infected with Zika do not have symptoms, the 672 pregnant women with evidence of Zika infection likely represent only a fraction of those who may be infected to date, warns the health agency.
As of July 27, the CDC reported 12 live-born infants with birth defects and six pregnancy losses with birth defects with laboratory evidence of Zika virus infection.
Positive tests for Puerto Ricans with suspected Zika virus infection have increased from 14 percent in February to 64 percent in June. Positive tests through blood supply screening also increased, reaching 1.8 percent during the latest week of reporting starting July 3.
Zika virus spreads to people through the bite of an infected Aedes species mosquito – either Aedes aegypti or Aedes albopictus. The disease can be spread through blood transfusions and also during sex by a person infected with Zika to their partner.
Most people infected with Zika will not have symptoms, but for those who do, the illness is usually mild.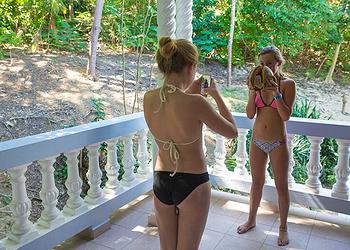 "Puerto Rico is in the midst of a Zika epidemic. The virus is silently and rapidly spreading in Puerto Rico," said physician and public health expert Lyle Petersen, MD, incident manager for CDC's Zika Response and director, Division of Vector-Borne Diseases.
"This could lead to hundreds of infants being born with microcephaly or other birth defects in the coming year. We must do all we can to protect pregnant women from Zika and to prepare to care for infants born with microcephaly."
In addition, 21 people with confirmed or suspected Guillain-Barré syndrome in Puerto Rico had evidence of Zika virus infection or recent unspecified flavivirus infection, and one person died after developing severe low blood platelet count.
Outbreaks of mosquito-borne viruses tend to peak in the late summer and fall in Puerto Rico, hotter months with higher rainfall, raising concerns that Zika will continue to spread and increase in the coming months.
At the current trend, hundreds to thousands more pregnant women in Puerto Rico could become infected with Zika by the end of the year. There is also risk for more Guillain-Barré syndrome cases associated with Zika virus infection.
The situation in Puerto Rico warrants urgent, comprehensive action to protect pregnant women, the CDC advises.
CDC is working with Puerto Rico to provide services to protect pregnant women from Zika, support pregnant women who have been infected with Zika, increase lab testing, improve mosquito control, and provide access to contraception for women who choose to delay or avoid pregnancy.
CDC is currently sponsoring the public education campaign in Puerto Rico "Stop Zika" to raise awareness of Zika virus and personal protective actions residents can take.
The government of Puerto Rico and its municipalities can promote an integrated mosquito management program that includes reducing places with water where mosquitoes lay eggs, keeping mosquitoes out of houses with screens on windows and doors, and reducing the number of mosquitoes by using EPA-approved products.
People who live in or travel to Puerto Rico should avoid mosquito bites by using EPA-registered insect repellents, wearing long-sleeved shirts and pants, and staying indoors in places with screens and air conditioning to the greatest extent possible.
Pregnant women and their partners should use condoms and other barriers to prevent sexual transmission of Zika virus, or not have sex throughout the pregnancy.
Couples who want to prevent or delay pregnancy should talk to their healthcare provider about safe and effective contraceptive methods.
Clinicians who suspect Zika in patients who live in or have recently returned from areas with Zika, such as Puerto Rico, should report cases to public health officials.
The Centers for Medicare and Medicaid Services has released a proposed rule that will increase reimbursement rates for physicians in Puerto Rico under the Medicare program. If finalized in September, the change will take place on January 1, 2017.
The difference in funding between the U.S. territory of Puerto Rico and the 50 states is a long-standing problem for Puerto Rico. With the current Zika virus epidemic and the economic crisis in Puerto Rico, the situation has become even more difficult.
Medicare payments in Puerto Rico are lower, and reimbursements to doctors are also lower. Increasingly, Puerto Rico's medical professionals have been finding that they cannot survive on their earnings.
Lack of medical supplies, electricity and water are affecting healthcare facilities, government payments have dropped, and doctors are leaving Puerto Rico at the rate of one a day, according to the "Puerto Rico Report."
The government of Puerto Rico is responsible for medical costs, with the majority of the population eligible for public health benefits. The government must pay a greater percentage of the costs than do the governments of the 50 states.
As of July 27, the World Health Organization reports that 64 countries and territories have shown evidence of mosquito-borne Zika virus transmission since 2015.
Copyright Environment News Service (ENS) 2016. All rights reserved.