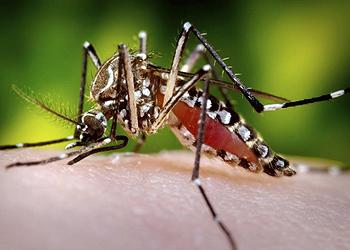 MIAMI, Florida, July 30, 2016 (ENS) – Florida officials have informed the Centers for Disease Control and Prevention, CDC, that Zika virus infections in four people were likely caused by bites of local Aedes aegypti mosquitoes.
The cases are the first known occurrence of local mosquito-borne Zika virus transmission in the continental United States.
Governor Rick Scott told a news conference Friday, "Florida has become the first state in our country to have a local transmission of the Zika virus. Until now, about 1,650 cases of Zika reported in the U.S. had been linked to travel to countries in Latin America or the Caribbean that are facing outbreaks."
CDC is closely coordinating with Florida officials who are leading the ongoing investigations, and at the state's request, sent a CDC medical epidemiologist to provide additional assistance.
CDC has provided Florida with more than $8 million in Zika-specific funding and about $27 million in emergency preparedness funding that can be used for Zika response efforts.
"All the evidence we have seen indicates that this is mosquito-borne transmission that occurred several weeks ago in several blocks in Miami," said CDC Director Tom Frieden, MD.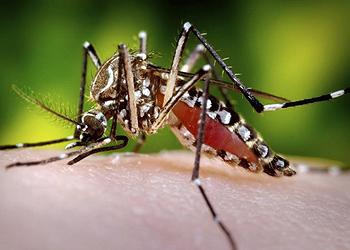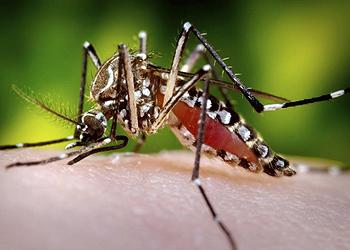 "We continue to recommend that everyone in areas where Aedes aegypti mosquitoes are present – and especially pregnant women – take steps to avoid mosquito bites," Dr. Frieden said. "We will continue to support Florida's efforts to investigate and respond to Zika and will reassess the situation and our recommendations on a daily basis."
Governor Scott said the Florida Department of Health knows that the four cases are in Miami-Dade and Broward Counties. One case involves a woman and the other three cases involve men. DOH believes that active transmissions of the Zika virus are occurring in a one square-mile area in Miami-Dade County, just north of downtown.
Miami-Dade and Broward County Mosquito Control Districts will receive $1.28 million in state funds through December to combat the Zika virus.
State officials have responded with mosquito control measures and a community-wide search for additional Zika cases. There are no plans, at this time, for limiting travel to the area.
Zika virus spreads to people through the bite of an infected Aedes species mosquito (Ae. aegypti and Ae. albopictus). Aedes aegypti is a small, dark mosquito with white lyre shaped markings and banded legs. They prefer to bite indoors and usually bite humans.
The Zika virus also can be spread during sex by a person infected with Zika to his or her partner.
Most people infected with Zika will not have symptoms, but for those who do, the illness is usually mild.
The greatest danger is that Zika infection during pregnancy can cause a serious birth defect of the brain called microcephaly in which babies are born with abnormally small heads, and other severe fetal birth defects. It also is associated with other adverse pregnancy outcomes.
No vaccines or treatments are currently available to treat or prevent Zika infections.
"We have been working with state and local governments to prepare for the likelihood of local mosquito-borne Zika virus transmission in the continental United States and Hawaii," said public health specialist Lyle Petersen, MD, incident manager for the CDC's Zika virus response.
"We anticipate that there may be additional cases of homegrown Zika in the coming weeks. Our top priority is to protect pregnant women from the potentially devastating harm caused by Zika."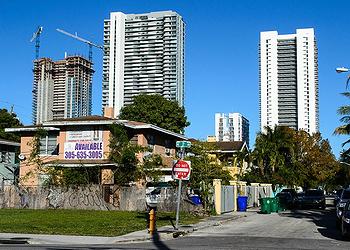 Florida's Commissioner of Agriculture and Consumer Services, Adam Putnam, said, "We are dedicated to protecting Floridians and visitors from Zika and will continue to support mosquito control programs throughout Florida with their surveillance and control efforts. Floridians can do their part by draining standing water surrounding their homes, as it can serve as breeding grounds for the mosquitoes that are capable of transmitting the virus."
Because it is now mosquito season, CDC continues to encourage everyone, especially pregnant women and women planning to become pregnant, to protect themselves from mosquito bites.
People are advised to use an insect repellent registered by the U.S. Environmental Protection Agency, wear long-sleeved shirts and long pants, use or repair screens on windows and doors, use air conditioning when available, and remove standing water where mosquitoes can lay eggs.
As of July 27, 2016, there have been 1,658 cases of Zika reported to the CDC in the continental United States and Hawaii; none of these were the result of local spread by mosquitoes.
These cases include 15 believed to be the result of sexual transmission and one that was the result of a laboratory exposure. This number does not include the four Florida cases likely caused by local transmission.
On January 22, 2016, CDC activated its Incident Management System and, working through the Emergency Operations Center, centralized its response to the outbreaks of Zika occurring in the Americas and increased reports of birth defects and Guillain-Barré syndrome in areas affected by Zika.
On February 1, 2016, the World Health Organization declared a Public Health Emergency of International Concern (PHEIC) because of clusters of microcephaly and other neurological disorders in some areas affected by Zika.
On February 8, 2016, CDC elevated its response efforts to a Level 1 activation, the highest response level at the agency.
In Florida, since the four cases were discovered, Governor Scott has directed the Department of Health to:
* – Provide $620,000 to OneBlood, the primary blood bank in the area, to establish appropriate blood screening. DOH will be working with the Food & Drug Administration and blood establishments in Miami-Dade and Broward Counties to test each individual unit of blood collected. Statewide, DOH will ensure safe blood for pregnant women by screening units from counties without Zika.
* – Work with the Department of Agriculture and Consumer Services to issue a Mosquito Declaration and ensure that Mosquito Control in the areas of concern have the resources they need to combat further local transmission.
* – Continue investigations in concert with the Centers for Disease Control and Prevention to learn all about Zika as an emerging disease.
* – Coordinate with OB/GYNs and organizations that serve pregnant woman in the impacted area to distribute Zika prevention kits to pregnant women.
* – Conduct ongoing door-to-door outreach in the areas of concern with continued mosquito mitigation activities and repellant distribution.
* – Partner with VISIT FLORIDA to distribute educational items, repellant and Zika Prevention Kits for pregnant women to visitor centers in the impacted areas.
* – Partner with the Florida Department of Education to ensure that mosquito breeding source reduction and mitigation activities have occurred at all schools in Miami-Dade and Broward counties before children return to classes this fall.
Florida Surgeon General Dr. Celeste Philip said, "As with most emerging health threats, we learn more about Zika each day but we recognize that the unknown can be scary especially for pregnant women. We're committed to sharing as much as we can as soon as we can. Our top priority is the safety and well-being of all people in Florida and a big part of that is being accessible. If you have questions, please call the Zika hotline at 1-855-622-6735."
If families would like to speak to someone about a possible Zika virus infection or diagnosis during pregnancy and risk to the baby, please contact MotherToBaby where experts can answer questions in English or Spanish by phone, text, or chat. The free and confidential service is available Monday through Friday from 8am-5pm local time.
To reach MotherToBaby:
Call 1-866-626-6847 or Text questions to 855-999-3525
Chat live or send an email through the MotherToBaby website.
Environment News Service (ENS) © 2016 All Rights Reserved.