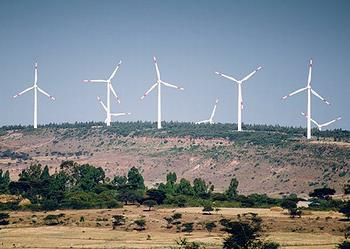 BONN, Germany, October 20, 2015 (ENS) – Global carbon pricing is an idea whose time has come, heads of government said in a joint declaration today, urging their peers to set up carbon markets and tax carbon emissions ahead of climate talks in Paris in December.
For the first time, a statement urging countries and businesses around the world to put a price on carbon was issued by national leaders from Europe, Africa, Asia, South and Central America, in an effort to control dangerous climate change.
The call to price carbon comes from the Carbon Pricing Panel, a new group convened by World Bank Group President Jim Yong Kim, International Monetary Fund Managing Director Christine Lagarde and OECD Secretary General Angel Gurria.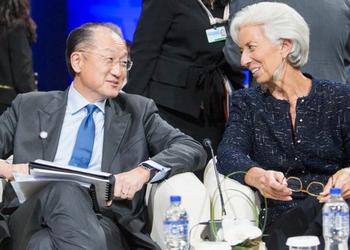 President Kim said, "There has never been a global movement to put a price on carbon at this level and with this degree of unison."
"It marks a turning point from the debate on the economic systems needed for low carbon growth to the implementation of policies and pricing mechanisms to deliver jobs, clean growth and prosperity," said President Kim, an American physician of Korean descent who has headed the World Bank Group since 2012.
"The science is clear, the economics compelling and we now see political leadership emerging to take green investment to scale at a speed commensurate with the climate challenge," said Kim.
Government leaders who expressed their support for carbon pricing represent both industrialized and developing countries: German Chancellor Angela Merkel, Chilean President Michelle Bachelet, French President François Hollande, Ethiopian Prime Minister Hailemariam Desalegn, Philippines President Benigno Aquino III, Mexican President Enrique Peña Nieto.
California Governor Jerry Brown and Mayor Eduardo Paes of Rio de Janeiro also signed the statement.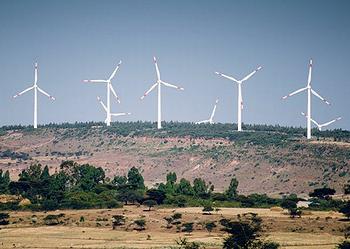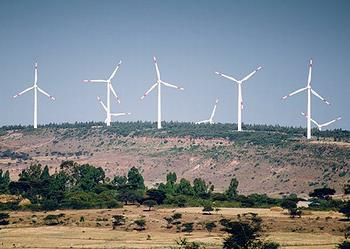 The panel hopes to spur faster action ahead of the Paris climate talks November 30 – December 11. There, world leaders are expected to sign a legally-binding, universal agreement limiting greenhouse gas emissions to hold global warming to 2 degrees Celsius above pre-industrial levels. The conference is known as COP21, as it is the 21st Conference of the Parties to the UN Framework Convention on Climate Change.
Private sector support for the carbon pricing push comes from the largest U.S. institutional investor the California Public Employees' Retirement System, the French multinational electric utility ENGIE, the Mahindra Group of India, and Netherlands-based Royal DSM.
These corporate entities will help link business needs with public policies through the Carbon Pricing Leadership Coalition, an action-based platform that will be launched in Paris on November 30.
Interviewed by "Le Figaro," earlier this month, ENGIE Chairman Gérard Mestrallet announced the company's decision to build no more new coal-fired power plants in the more than 70 countries in which it operates.
"Well ahead of the COP21 meeting, we have lobbied for a realistic carbon price high enough to encourage operators to invest in renewables and limit their CO2 emissions. Since we believe that this price signal will become firmly established as a necessity and that the price of carbon will strengthen, investment in high-emission coal-fired power plants will be significantly penalized," said Mestrallet.
The panel's carbon pricing statement comes as a part of a last week of pre-Paris discussions in Bonn that ends October 23. The meeting aims to agree the language of the global climate change agreement for the Paris conference.
A draft of the agreement to be approved in Paris currently excludes language on carbon pricing because some countries are opposed to the use of markets to address climate change.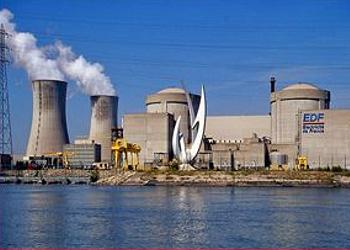 French President François Hollande said, "If we really want to send market signals to enable enterprises to make their decisions under optimal economic conditions, which may be optimal ecological conditions, then the issue of carbon prices inevitably arises as it is the most tangible signal that can be sent to all economic actors."
"I am aware of the fears created by this notion of carbon pricing, particularly among the most carbon-intensive industries, which have concerns, and rightly so, over their competitiveness," said Hollande. "We must therefore act with resolve."
"Countries, big countries such as China, are already setting carbon prices. Europe already has a carbon market," Hollande pointed out.
During his visit to the United States on September 25, Chinese President Xi Jinping announced that in 2017 China will start its national emission trading system, covering key industry sectors such as iron and steel, power generation, chemicals, building materials, paper-making, and nonferrous metals.
With 1.4 billion people, China is the world's most populous country and the number one greenhouse gas emitter. The United States is number two.
An emissions trading system works on the cap and trade principle. A cap, or limit, is set on the total amount of certain greenhouse gases that can be emitted by the factories, power plants and other installations in the system. The cap is reduced over time so that total emissions fall.
Within the cap, companies receive or buy emission allowances which they can trade with one another as needed. They can also buy limited amounts of international credits from emission-saving projects around the world.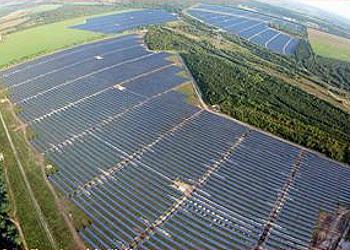 German Chancellor Angela Merkel said today, "Low carbon technologies are an element in the fight against worldwide climate change. With a price for carbon and a global carbon market, we promote investment in these climate friendly technologies."
"Many governments are already putting a price on carbon as part of their climate protection strategies. We should advance our effort along this path further so that we can actually reach our goal of maintaining the two degree upper limit."
Around the world, about 40 nations and 23 cities, states and regions have implemented or are putting a price on carbon, with programs and mechanisms covering about 12 percent of global greenhouse gas emissions.
The number of implemented or scheduled carbon pricing instruments has nearly doubled since 2012, reaching an aggregate market value of about $50 billion.
The EU emissions trading system (EU ETS) is a cornerstone of the European Union's policy to combat climate change and its key tool for reducing industrial greenhouse gas emissions cost-effectively.
The first, and still the biggest, international system for trading greenhouse gas emission allowances, the EU ETS covers more than 11,000 power stations and industrial plants in 31 countries, as well as airlines.
Now cities are setting up their own carbon emissions markets.
Eduardo Paes, mayor of Rio de Janeiro and chair of the C40 Cities Climate Leadership Group, said, "Putting a price on carbon will serve to accelerate our efforts to build low-carbon urban prosperity – not just in Rio, but in fast-growing cities around the world."
"Rio de Janeiro, like most of Brazil, is already experiencing the impacts of climate change – and we're already taking action. We're investing heavily in climate-resilient infrastructure, and we're also committed to slashing carbon emissions across our economy," said the mayor.
Speaking for the IMF, Lagarde said, "Finance ministers need to think about reforms to fiscal systems in order to raise more revenue from taxes on carbon-intensive fuels and less revenue from other taxes that are detrimental to economic performance, such as taxes on labor and capital."
Lagarde said, "They need to evaluate the carbon tax rates that will help them meet their mitigation pledges for Paris and accompanying measures to help low-income households vulnerable to higher energy prices."
Copyright Environment News Service (ENS) 2015. All rights reserved.