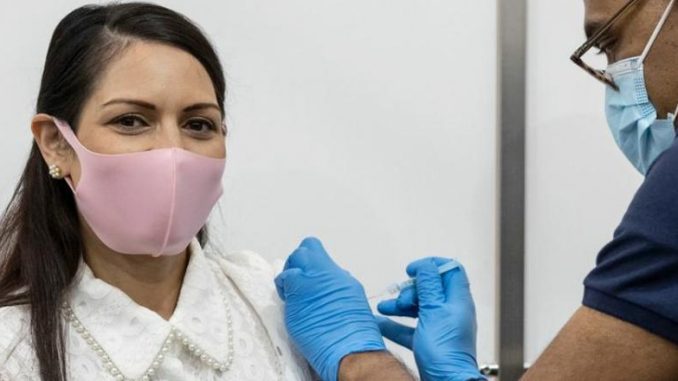 GENEVA, Switzerland, May 14, 2021 (ENS) – Scanty vaccine supplies in low and lower-middle income countries cannot cover even the innoculation of health care workers, the head of the World Health Organization, WHO, warned today, imploring wealth countries with abundant vaccines to share with less fortunate countries..
As the United States Centers for Disease Control and Prevention, CDC, approved COVID vaccines for anyone over the age of 12, and lifted the mask mandate for fully vaccinated people, WHO chief Tedros Adhanom Ghebreyesus appealed for wealthier countries to delay vaccinating younger people against COVID-19 and instead donate doses to the COVAX global vaccine solidarity initiative.
To date, COVAX has shipped over 59 million COVID-19 vaccines to 122 participants.
Speaking during WHO's bi-weekly media briefing, Dr. Tedros repeated his warning against "vaccine nationalism," pointing out that low-income nations currently receive just 0.3 percent of the world's vaccine supply.
"In a handful of rich countries, which bought up the majority of the vaccine supply, lower risk groups are now being vaccinated." he said. "I understand why some countries want to vaccinate their children and adolescents, but right now I urge them to reconsider and to instead donate vaccines to COVAX."
"Trickle-down vaccination is not an effective strategy for fighting a deadly respiratory virus," he said.
As of Friday, there were more than 160.8 million cases of COVID-19 globally. The disease "has already cost more than 3.3 million lives and we're on track for the second year of this pandemic to be far more deadly than the first." Tedros told journalists.
India remains "hugely concerning," he said, with several of India's states continuing to see a worrying number of cases, hospitalizations and deaths. 
Nepal, Sri Lanka, Vietnam, Cambodia, Thailand and Egypt are also dealing with spikes in cases and hospitalizations. 
Global Citizen announced Saturday that the funds raised at its COVAX fundraising concert Vax Live: The Concert to Reunite the World on May 8 topped US$302 million, exceeding the goal for the organization's campaign. The funds helped procure more than 26 million doses.
Gavi, the Vaccine Alliance, welcomed the big boost to its efforts to procure COVID-19 vaccines for lower-income countries, as governments, businesses and philanthropists pledged millions of dollars and millions of COVID-19 vaccine doses to the Gavi COVAX Advance Market Commitment (COVAX AMC).
The Concert to Reunite the World broadcast special, hosted by Selena Gomez, featured powerful messages of support vaccine equity from artists such as Jennifer Lopez and world leaders.
Prince Harry and his wife Meghan Markle, the Duke and Duchess of Sussex, served as Vax Live campaign co-chairs. During the concert, Prince Harry spoke of the dual pandemics the world is facing in 2021 – the coronavirus pandemic and a pandemic of misinformation.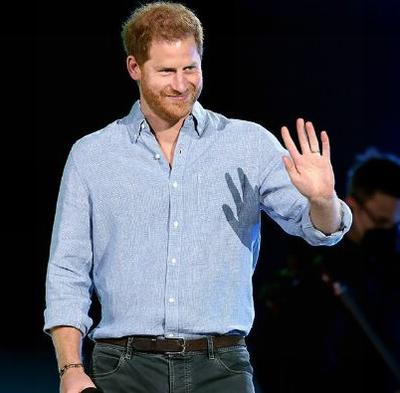 "I understand why people are confused, or sometimes don't know what to think or believe about vaccines," Harry said. "We are experiencing a viral pandemic, alongside a digital pandemic."
Earlier in the evening, Harry called on viewers to have compassion and empathy for those suffering from the coronavirus pandemic.
Prince Harry and Meghan urged the public to contribute to COVAX through the Mastercard donation platform. Their appeal was made on May 6 to mark their son, Archie's, second birthday, and has already mobilized US$535,000, which will help purchase 107,000 COVID-19 vaccine doses.
During the broadcast, the United Arab Emirates announced that it would donate a million doses of COVID-19 vaccine to lower-income countries via the COVAX AMC and pledged to distribute 25 million COVID-19 doses around the world.
"International cooperation is a really important mechanism that we as government officials have been speaking about for decades. The pandemic has shown us what can happen when we truly do cooperate with one another, but also what doesn't happen when we don't," said the UAE Minister of State for International Cooperation Reem al Hashimy.
Croatia pledged $500,000 plus 50,000 vaccine doses. Spain will share at least 7.5 million vaccine doses with Latin American and Caribbean countries through COVAX. Canada pledged C$375 million to the to provide vaccines, tests, and treatments to lower-income countries.
The credit card company Mastercard pledged US$25 million to the COVAX AMC to support equitable vaccine distribution and COVID-19 related digital solutions. The company is incentivizing customer participation by matching donations made through May 16 up to US$4 million through the Mastercard Impact Fund. Donations made with a Citi Mastercard in that same period will be double matched up to US$1 million. A portion of the Mastercard contribution will be matched by the Gavi Matching Fund for an additional US$10 million.
"We are committed to the health and well-being of individuals as part of our effort to build an inclusive and sustainable digital economy for everyone, everywhere," said Michael Froman, vice chairman and president of strategic growth for Mastercard.
Corporate donations over a million dollars include:
Cisco committed US$ 5 million.
Procter & Gamble committed US$ 5 million.
Analog Devices Foundation is committing up to US$ 2.5 million through a contribution and employee matching programme, with a minimum contribution of US$ 1 million.
Stanley Black & Decker committed US$ 1 million.
Seadream Family Foundation committed US$ 1 million.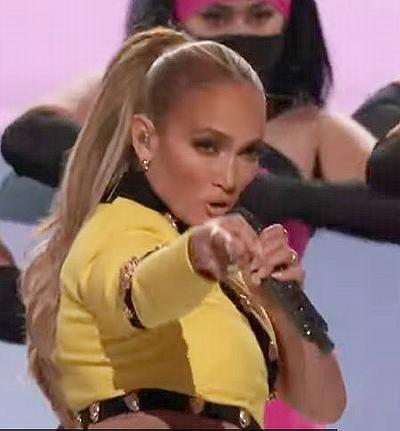 During the event, Heads of State and public figures including His Holiness Pope Francis, US President Joe Biden, European Commission President Ursula von der Leyen, Prime Minister of Norway Erna Solberg, Prime Minister of Italy Mario Draghi, Prime Minister of Spain Pedro Sánchez, President of France Emmanuel Macron, Prime Minister of Canada Justin Trudeau, and Prime Minister of Croatia Andrej Plenkovic, made urgent appeals for global solidarity to help the world's most marginalized communities and health care workers access the vaccine.
'Several countries have announced they will share vaccines with COVAX. Other measures include new deals on tech transfers to scale-up vaccine production, and calls by world leaders to lift trade barriers.
With some authorities, including in the United States, lifting policies on wearing masks in public, WHO continues to recommend their use as part of a comprehensive strategy for controlling coronavirus spread.
Dr. Maria van Kerkhove, WHO Technical Lead on COVID-19, explained that mask mandates depend principally on the intensity of virus transmission in any given area.
"It's about how much virus is circulating around in a country. It's about the amount of vaccines and vaccinations that are rolling out. It's about variants of interest, the variants of concern, that are circulating," she said, responding to a journalist's question on the updated CDC guidance on mask-wearing in the United States, issued on Thursday.
"We have to keep all of this in mind when thinking about how to adjust the policies associated with the use of masks," van Kerkhove said.
WHO Executive Director Dr. Michael Ryan advised that "even in situations where you have high vaccine coverage, if you have got a lot of transmission then you wouldn't take your mask off."
While high vaccination coverage should also mean low community transmission of the virus, Ryan said, "We are at a point where many countries are facing a situation where the transmission hasn't completely ended, and people aren't completely vaccinated."
Dr. Ryan said as long as authorities sustain public health measures as they work to increase vaccination, "countries will be in a much stronger position when they do get to high vaccine coverage levels to start saying to people 'You don't have to wear a mask anymore.'"
Featured Image: British Home Secretary Priti Patel is given her vaccination against COVID-19 at Guys and St Thomas hospital, London, UK. May 15, 2021 (Photo by Simon Dawson courtesy No 10 Downing Street)