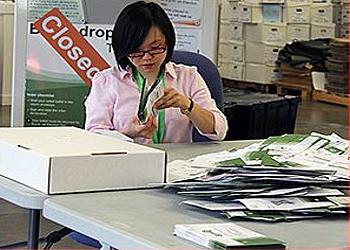 OLYMPIA, Washington, November 6, 2013 (ENS) – The ballot measure to require labeling of genetically modified foods in Washington State, Initiative 522, was defeated Tuesday by a record spending campaign by America's food manufacturing giants and agribusiness corporations, who financed a deluge of TV ads appearing just before election day.
Pamela Bailey, president and CEO of the Grocery Manufacturers Association which backed the "No" vote, said her organization opposes individual state efforts to impose labeling of products made with GMO technology.
"Because a 50-state patchwork of GMO labeling laws would be confusing and costly to consumers," said Bailey, "GMA will advocate for a federal solution that will protect consumers by ensuring that the FDA [U.S. Food and Drug Administration], America's leading food safety authority, sets national standards for the safety and labeling of products made with GMO ingredients."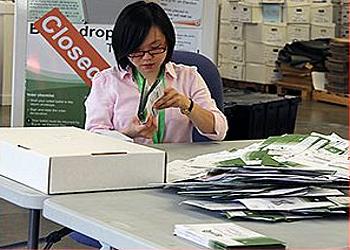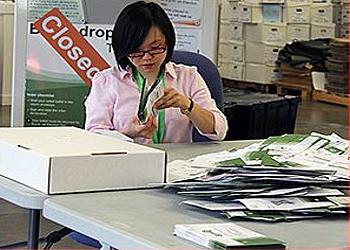 But the FDA has taken the position that there is no difference between foods produced with genetic engineering and naturally grown foods. Bailey agrees. "Genetically modified food ingredients are safe, good for the environment, reduce the cost of food and help feed a growing global population of seven billion," she said.
But the chair of the "Yes on I-522″ campaign, State Senator Maralyn Chase, a Shoreline Democrat, said the fight will continue. "Food labeling is a new political movement that will not go away," she told the "Seattle Post Intelligencer."
"We have influenced people," said Chase. "Mothers across this state, and increasingly across America, want to know what's put into their kids' food."
In September, a Washington farmer had his alfalfa rejected for export after it tested positive for genetically modified materials. This is one reason Chase supports GMO labeling.
"Our state's farmers are becoming collateral damage of the reckless practices of the agriculture industry in this country. As a result, their farms are put in danger and our state stands to lose literally millions, if not billions, of dollars in lost exports if their practices are allowed to continue. More than 60 of our trade partners throughout the world have bans on the import of unlabeled GMO foods," Chase said.
Elsewhere in Washington State, in a widely-watched county election, four Whatcom County Council candidates, supported by conservation groups and the Democratic Party, won election over pro-development, Republican-aligned opponents.
Whatcom County is divided over whether a proposed coal export terminal will be constructed on the Pacific coast. The seven-member County Council will decide whether to grant permits to the proposed $600 million Gateway Pacific Terminal at Cherry Point north of Bellingham. The terminal would export up to 48 million tons of coal a year to China.
In Colorado, four cities voted to ban hydraulic fracturing, or fracking, a process used to release oil and gas from shale by pumping millions of gallons of water laced with chemicals underground to fracture the rock.
Fort Collins, Boulder, Broomfield and Lafayette, Colorado voted to prohibit the practice within city limits despite nearly $900,000 being spent by oil and gas interests supported by Governor John Hickenlooper, who has publicly opposed community efforts to halt fracking.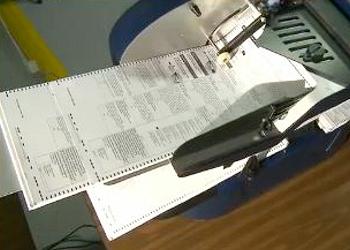 In New York State, voters approved two Constitutional Amendments authorizing land swaps that benefit the Adirondack Forest Preserve.
Article 14, Section 1 of the New York State Constitution is known as the Forever Wild Clause. It protects the State's Forest Preserve, state lands inside the Adirondack and Catskill Parks, from lease, sale, logging or development.
Any exceptions require a Constitutional Amendment in which specific lands are removed from the Forest Preserve and replaced by others of equal or greater value.
Proposition 4 passed with an approval rate of about 72 percent. Proposition 5 passed by about 53 percent.
Proposition 4 authorized a land swap that clears up a century-old ownership conflict that gives more than 200 landowners, including the local fire department, elementary school and marina, clear title to their private lands. In exchange, the Town of Long Lake will purchase and donate to the Forest Preserve an important canoe-carry along the Marion River, which will allow a permanent, motor-free travel link between Blue Mountain Lake and Raquette Lake.
Proposition 5 authorized a land swap that adds at least 1,507 acres of forests, mountain slopes and streams to the Forest Preserve in exchange for the temporary removal of 200 acres next to a wollastonite mine in the Town of Lewis. Once NYCO Minerals is finished mining the parcel, it must reclaim the site as forest and return it to the Forest Preserve.
"The Adirondack Park belongs to all New Yorkers. We are pleased to see that the voters support the Adirondack Forest Preserve," said Adirondack Council Executive Director William Janeway. "It shows they care deeply about the Adirondack Park. It is our treasure: six million acres of clean water, open space and historic communities, the largest park in the contiguous United States."
Copyright Environment News Service (ENS) 2013. All rights reserved.