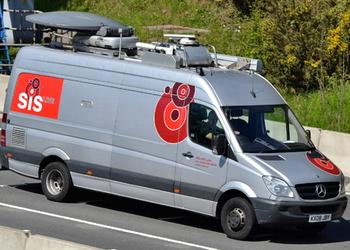 BRUSSELS, Belgium, November 6, 2013 (ENS) – The CO2 emission standard for new light commercial vehicles sold in the European Union is being cut to achieve climate targets under draft legislation approved by the European Parliament's Environment Committee on Tuesday.
Today the limit stands at 203 grams per kilometer of CO2. If the legislation becomes law, the CO2 emission limit will fall to 175 g/km after 2017, and then three years later will drop again to 147 g/km by 2020.
The text of the legislation, already informally agreed with EU ministers, paves the way for achieving further CO2 reductions after 2020, and provides for the introduction of a new test protocol.
"I welcome the confirmation of this 147g target for 2020, as defined two years ago. We took care to retain this target throughout the negotiations," said Rapporteur Holger Krahmer of Germany, a member of the Alliance of Liberals and Democrats for Europe (ALDE).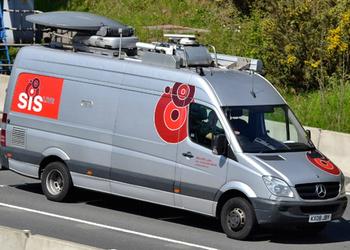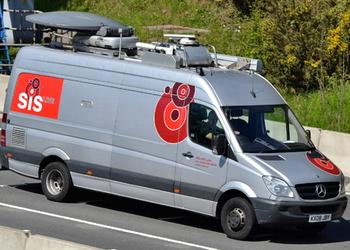 The 147 g/km by 2020 target represents maximum average emissions from vans of up to 2.61 tonnes without any load and 3.5 tonnes laden.
It will apply to manufacturers producing more than 1,000 vehicles per year, say MEPs.
By 2020, manufacturers will have to produce enough cleaner models to achieve an overall "balance" of 147 g/km with their older, heavier or more polluting vehicles, or  penalties will apply.
"We did not introduce a post-2020 target," said Krahmer. "This file would be the wrong document for any new targets."
"The Commission is asked to provide a new target after conducting a proper impact assessment," he said.
The European Automobile Manufacturers' Association (ACEA) has taken the position that these requirements "could hinder investments in future clean technologies."
"The target for vans of 147g CO2/km is very ambitious, with independent research showing that it will necessitate full hybrid technologies," said the ACEA in July when the informal agreement between ministers and MEPs was hammered out.
Given the current economic climate with plummeting van sales, "it is difficult to invest extra cash upfront in more costly technologies for the future," the ACEA said.
Lower production volumes of vans do not allow the economies of scale that are possible for cars. Furthermore, says the ACEA, because there are three very different classes of vans, there are few one-size-fits-all technological solutions.
To achieve their targets, automakers will have five years during which they can rely on a system of "super credits" that gives extra weighting to vehicles emitting less than 50 g/km of CO2.
This system, which already exists, will not be renewed and will expire in 2018.
ACEA Secretary General Ivan Hodac said, "In this context, super-credits provide concrete incentives for manufacturers to invest billions of euros in ultra low-emission vans, despite there being extremely low consumer demand for these at the moment.
According to the European Environment Agency only one percent of vans sold last year were liquefied petroleum gas and natural gas, and just 0.5 percent were electric.
Hodac said, "Super-credits are one of the only EU-wide support mechanisms for innovative, clean technologies. If they are removed from the package, Europe will become one of the only major vehicle-producing regions with extremely limited incentive schemes for fuel-efficient vehicles. This will clearly put us at a strong disadvantage on the global market."
Better emissions testing is needed and it's on the way. The Environment Committee pointed out loopholes in the current environmental performance test protocol, which MEPs say auto manufacturers have exploited.
The result, they allege, is that promised fuel consumption and emissions figures are often almost impossible to achieve in normal daily driving conditions.
MEPs sought to have the current protocol replaced as soon as possible by the new World Light Duty Test Procedure (WLTP) defined by the United Nations.
In negotiations, they won an undertaking from the European Commission to seek to bring the WLTP into effect by January 1, 2017.
The draft legislation will be put to a plenary vote next year at the January 14 to 17 session of Parliament in Strasbourg.
Copyright Environment News Service (ENS) 2013. All rights reserved.