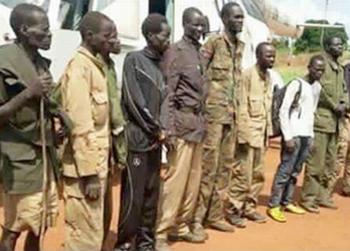 KINSHASA, Democratic Republic of the Congo, September 12, 2016 (ENS) – Acting on humanitarian grounds at the request of the government of the Democratic Republic of the Congo, the United Nations mission in the country has "extracted" hundreds of individuals from a national park in the DRC.
Among those rescued are the former vice president of South Sudan, Riek Machar, members of his family and aides.
In a statement issued Sunday, the UN Stabilization Mission in the DRC, MONUSCO, said that many of those extracted were wounded, acutely malnourished or in other life-threatening conditions.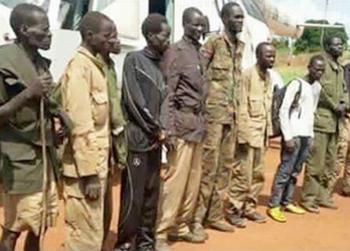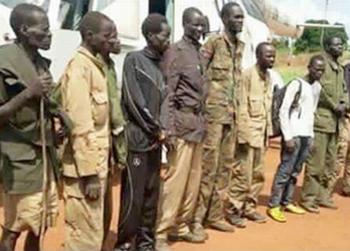 Detailing the extractions undertaken at the Garamba National Park, located in the Haut Uélé province in northeastern DRC, the Mission noted that Machar along with his wife, son and 10 aides were extracted on August 17; 291 individuals were taken from the park between August 24 and September 1.
Another 62 individuals in critical medical condition were extracted on September 9; and an additional 116 in similar conditions were taken out on September 10.
In total, MONUSCO said that it has handed over 117 individuals, including Machar, his wife and son to the DRC authorities and that weapons were removed from all those who were transported by the mission.
As of September 8, some 183 individuals are in MONUSCO-run facilities in two locations, where security arrangements are in place. It further added that those injured or in need of medial care are receiving treatment or are recovering at UN facilities.
According to MONUSCO, Machar had crossed into the DRC from South Sudan, accompanied by his wife and son, and by several hundred others, including armed persons and civilians.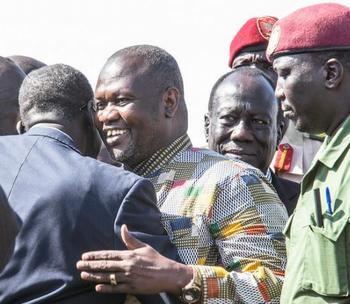 Those in greatest need have been extracted from Garamba National Park and are receiving medical treatment or are recovering in UN facilities, while the DRC and South Sudan authorities are working to agree on a longer-term solution.
In a statement, the Mission also said it is keeping the DRC authorities fully informed. UN Headquarters is engaging with both the DRC and South Sudan authorities, as well as regional actors, to encourage them to find a solution to the presence of South Sudanese armed elements in the territory of the DRC.
Garamba National Park, located in the DRC's Orientale Province, was established in 1938. One of Africa's oldest National parks, it was designated a UNESCO World Heritage Site in 1980.
Until 10 years ago, Garamba was inhabited by the world's last known wild population of Northern White Rhinoceros. Due to poaching of the rhinos within the park, Garamba was added to the list of World Heritage in Danger in 1996.
As civil unrest hindered conservation efforts, plans were made to move the rhinos to havens in Kenya, but these plans were not implemented. Congolese who argued that outsiders should not be allowed to take away their symbol prevailed.
Only four Northern White Rhinos were recorded in an aerial survey of the park in 2005, but they are now considered probably extinct. Despite systematic ground surveys over probable range and additional foot patrols and aerial reconnaissance, no live rhinos have been seen since 2006 and no fresh sign since 2007.
The park also is well known for its African elephant domestication program started in the 1960s, which has trained elephants for tourists to ride.
But the park's elephant population has fallen by 90 percent – from 20,000 in the 1960s to 2,000 in 2012 – due to poaching for ivory and bushmeat.
In 2012, 22 elephants were killed in a helicopter attack by poachers who hacked off their tusks and genitals. In 2014, poachers killed 68 elephants, including young ones without tusks.
In an effort to keep the poachers at bay, UNESCO has been providing direct support to the DRC for personnel and equipment, in addition to capacity building for personnel of the Congolese Institute for Nature Conservation, ICCN, a government agency, and local communities.
The UN agency is also offering awareness building and environmental education, ecological monitoring, rehabilitation of infrastructures, collaboration between local authorities and park management, and support for validation of the Garamba National Park Management Plan.
Copyright Environment News Service (ENS) 2016. All rights reserved.