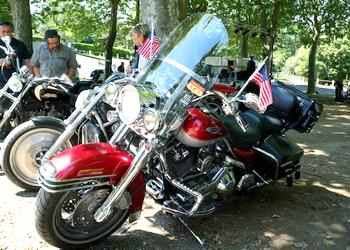 WASHINGTON, DC, September 13, 2016 (ENS) – The U.S. Environmental Protection Agency and the U.S. Department of Justice have settled with Harley-Davidson, the motorcycle giant, in a lawsuit over illegal devices that increase air pollution from riders' bikes.
Terms of the settlement require all the company's four affiliated firms to stop selling and to buy back and destroy illegal devices that increase air pollution from their motorcycles.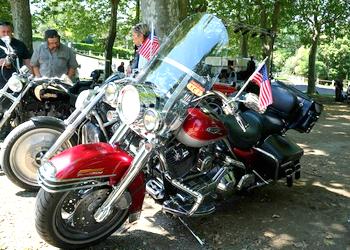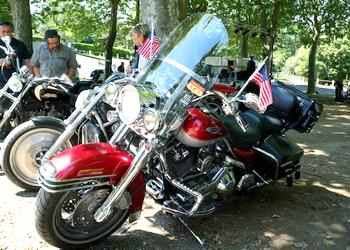 Harley-Davidson will pay a US$12 million civil penalty and spend another $3 million to mitigate air pollution through a project to replace conventional woodstoves with cleaner-burning stoves in local communities.
The federal government alleges that Harley-Davidson manufactured and sold 340,000 illegal devices, known as "super tuners," that, once installed, caused motorcycles to emit higher amounts of certain air pollutants than what the company certified to EPA.
Aftermarket defeat devices like these super tuners alter a motor vehicle's emissions controls and are prohibited under the Clean Air Act for use on vehicles that have been certified to meet EPA emissions standards. Harley-Davidson also made and sold more than 12,000 motorcycles that were not covered by an EPA certification that ensures a vehicle meets federal clean air standards.
"This settlement immediately stops the sale of illegal aftermarket defeat devices used on public roads that threaten the air we breathe," said Cynthia Giles, assistant administrator for EPA's Office of Enforcement and Compliance Assurance.
"Harley-Davidson is taking important steps to buy back the 'super tuners' from their dealers and destroy them, while funding projects to mitigate the pollution they caused," said Giles.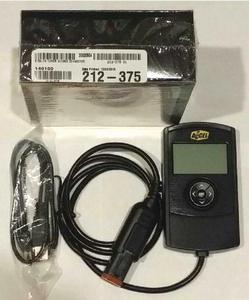 "Given Harley-Davidson's prominence in the industry, this is a very significant step toward our goal of stopping the sale of illegal aftermarket defeat devices that cause harmful pollution on our roads and in our communities," said Assistant Attorney General John Cruden, head of the Justice Department's Environment and Natural Resources Division.
"Anyone else who manufactures, sells, or installs these types of illegal products should take heed of Harley-Davidson's corrective actions and immediately stop violating the law," Cruden warned.
Since January 2008, Harley-Davidson has manufactured and sold two types of tuners, which when hooked up to Harley-Davidson motorcycles, allow users to modify certain aspects of a motorcycle's emissions control system.
These modified settings increase power and performance, but also increase the motorcycles' emissions of hydrocarbons and nitrogen oxides (NOx). These tuners have been sold at Harley-Davidson dealerships across the country.
The U.S. Clean Air Act requires motor vehicle manufacturers to certify to EPA that their vehicles will meet applicable federal emissions standards to control air pollution, and every motor vehicle sold in the U.S. must be covered by an EPA-issued certificate of conformity.
The Clean Air Act forbids manufacturers from making and selling devices that bypass, defeat, or render inoperative a motor vehicle's EPA-certified emissions control system. The law also prohibits any person from removing or rendering inoperative a motor vehicle's certified emissions control system and from causing such tampering. The complaint alleges violations of both these provisions.
Under the settlement, Harley-Davidson will stop selling the illegal aftermarket defeat devices in the United States by August 23, 2016.
Harley-Davidson will also offer to buy back all such tuners in stock at Harley-Davidson dealerships across the country and destroy them. The settlement requires the company to obtain a certification from the California Air Resources Board (CARB) for any tuners it sells in the United States in the future.
The CARB certification will demonstrate that the CARB-certified tuners do not cause Harley-Davidson's motorcycles to exceed the EPA-certified emissions limits.
Harley-Davidson will also conduct tests on motorcycles that have been tuned with the CARB-certified tuners and provide the results to EPA.
Hydrocarbon and NOx emissions contribute to harmful ground-level ozone, and NOx also contributes to fine particulate matter pollution.
Exposure to these pollutants has been linked with a range of serious health effects, including increased asthma attacks and other respiratory illnesses. Exposure to ozone and particulate matter has also been associated with premature death due to respiratory-related or cardiovascular-related effects.
Children, the elderly, and people with pre-existing respiratory disease are particularly at risk of health effects from exposure to these pollutants.
The woodstove project, which Harley-Davidson will undertake in conjunction with an independent third party, will eliminate excess air pollution caused by using the illegal tuners by providing cleaner-burning stoves to designated local communities, assuring better future air quality.
EPA discovered the violations through a routine inspection and information Harley-Davidson submitted in response to agency information requests.
Copyright Environment News Service (ENS) 2016. All rights reserved.
PHOTO: Accel Stealth Super Tuner For Harley-Davidson motorcycle (Photo by garagesale24-7)