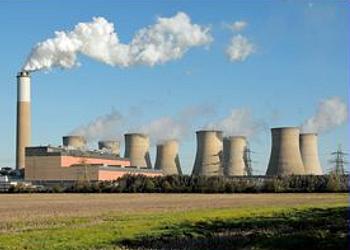 LONDON, UK, November 18, 2015 (ENS) – The British government today proposed to close all coal-fired power stations by the year 2025 and switch the nation's power generating fuels to natural gas and nuclear.
Now, when the planetary temperature is rising more quickly than expected, the nation that started the Industrial Revolution with coal-fueled factories is backing away from the fossil fuel as an energy source.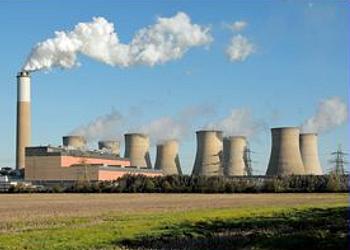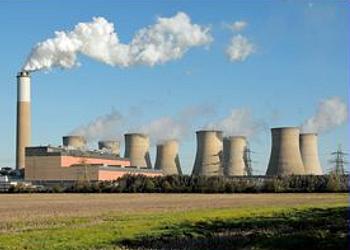 "For centuries coal has played a central role in our energy system. But it's the most carbon intensive fossil fuel and damages air quality. Gas produces half the carbon emissions of coal when used for power generation," said Energy and Climate Change Secretary Amber Rudd.
Speaking today at the Institution of Civil Engineers in London, Rudd set out her vision for an energy system that "puts consumers first, delivers more competition, reduces the burden on bill-payers and ensures enough electricity generation to power the nation."
Rudd signalled her intention to develop a "cleaner, more secure energy network" by holding a public consultation on closing coal fired power stations in 10 years.
"Our consultation will set out proposals to close coal by 2025 – and restrict its use from 2023," said Rudd. "If we take this step, we will be one of the first developed countries to deliver on a commitment to take coal off the system."
"But let me be clear, we'll only proceed if we're confident that the shift to new gas can be achieved within these timescales," she said.
The minister added that nuclear power has a central role in the UK's energy future.
"Opponents of nuclear misread the science. It is safe and reliable," Rudd said. "The challenge, as with other low carbon technologies, is to deliver nuclear power which is low cost as well. Green energy must be cheap energy."
"We are dealing with a legacy of under-investment and with Hinkley Point C planning to start generating in the mid-2020s, this is already changing," she said.
The Hinkley Point C nuclear power station is a project to construct a 3,200 MWe nuclear power station with two European Pressurised Reactors in Somerset, England.
Rudd said the government is planning for an entire "new fleet of nuclear power stations…" and that building just one nuclear station would be a mistake.
On the hunt for what Rudd called "low cost, low carbon energy," the government plans to explore Small Modular Reactors, nuclear power plants about a third the size of current generation base load plants.
These factory-fabricated reactors can be transported by truck or rail to a nuclear power site.
"We should also support the growth of our world leading offshore wind industry," Rudd told the civil engineers. ""On current plans we expect to see 10 gigawatts of offshore wind installed by 2020."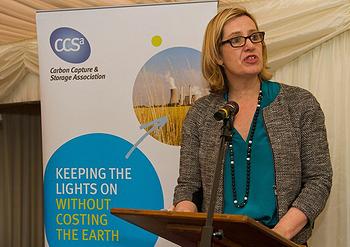 "Perversely, even with the huge growth in renewables, our dependence on coal – the dirtiest fossil fuel – hasn't been reduced. Indeed a higher proportion of our electricity came from coal in 2014 than in 1999," she explained.
"One of the greatest and most cost-effective contributions we can make to emission reductions in electricity is by replacing coal fired power stations with gas," said the minister.
The environmental community was less than supportive of the coal-free proposals. Friends of the Earth's senior energy campaigner Simon Bullock said, "Amber Rudd is certainly taking UK energy policy in a new direction: unfortunately it's backwards to the 20th century."
"Phasing out coal, if that's what's being suggested, is essential for the climate. But switching from coal to gas is like an alcoholic switching from two bottles of whisky a day to two bottles of port."
"The UK Government's ongoing addiction to fossil fuels sends a terrible signal to crucial Paris climate talks, starting in a fortnight," Bullock said.
Bullock says, "We shouldn't frack the beautiful British countryside to fuel the Chancellor's gas addiction."
Frack Off, the Extreme Energy Action Network, has been fighting gas extration by fracking because they believe the technology behind it is harmful to air, water and public health.
"The evidence from the U.S., Canada and Australia, where tens of thousands of shale oil and gas and coal bed methane wells have already been drilled, that fracking destroys water supplies, air quality, and people's health has been mounting for years and is now becoming very difficult to ignore," the group said.
"Globally, we can afford to burn considerably less than half (perhaps only a quarter) of known conventional fossil fuel reserves and still have some chance of maintaining a liveable planet," Frack Off warns. "Any exploitation of unconventional fossil fuels is putting the world on a path to a devastated future."
Bullock is concerned about the government's attraction to nuclear energy, saying, "There is still no solution to nuclear power's toxic waste problem, which will need looking after for thousands of years."
Critical of the government's lack of support for energy efficiency, wind and solar power," Bullock said, "Keeping bills down is crucial, so it is bewildering that the Government has cut energy efficiency policy, and also savaged solar power and onshore wind. Both of these are already cheaper than nuclear."
The nonprofit Communications and Management for Sustainability, pointed out that Rudd hasn't even dealt with last weeks disaster. A letter from Rudd leaked to "The Ecologist" shows that she misled Parliament by promising the UK was "on course" to deliver on its renewable energy targets – when in fact there is a delivery shortfall in 2020 of almost 25 percent.
Copyright Environment News Service (ENS) 2015. All rights reserved.