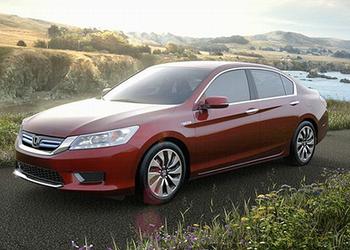 WASHINGTON, DC, December 13, 2013 (ENS) – Technologies like gasoline direct injection engines, turbochargers, and advanced transmissions are responsible for a big improvement in the average fuel economy of vehicles sold in the United States last year, the U.S. EPA says in a new report.
Model year 2012 vehicles achieved an all-time high fuel economy of 23.6 miles per gallon. A 1.2 mpg increase over the previous year, it's the second largest annual increase in the last 30 years, according to the report, "Light-Duty Automotive Technology, Carbon Dioxide Emissions, and Fuel Economy Trends: 1975 through 2013."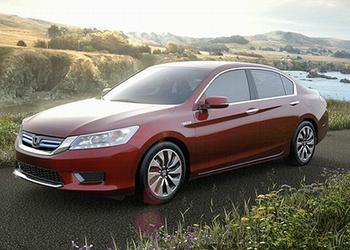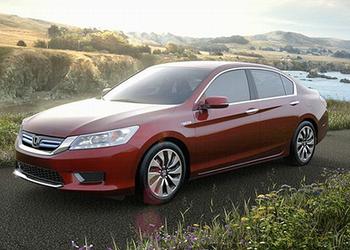 The average carbon dioxide emissions of 376 grams per mile in model year 2012 also represented a record low.
"Today's new vehicles are cleaner and more fuel efficient than ever, saving American families money at the gas pump and helping to keep the air that we breathe cleaner," said Janet McCabe, acting assistant administrator for EPA's Office of Air and Radiation.
Fuel economy has now increased in seven of the last eight years, the EPA report shows, largely due to the rapid adoption of new clean automotive technologies.
"Each year new technologies are coming on line to keep driving these positive trends toward greater and greater efficiency," said McCabe.
Under the Obama administration's National Clean Car Program standards, fuel economy must continue to improve. The program doubles fuel economy standards by 2025 and cuts vehicle greenhouse gas emissions by half from 2005 levels.
The standards are estimated to save drivers $1.7 trillion dollars in fuel costs, and by 2025 will result in an average fuel savings of more than $8,000 per vehicle, according to the EPA.
The big fuel economy improvement in model year 2012 is consistent with longer-term trends, the agency said.
Fuel economy has increased by 2.6 mpg, or 12 percent, since 2008, and by 4.3 mpg, or 22 percent, since 2004, the EPA report shows.
While the EPA does not yet have final data for model year 2013, the agency projects that fuel economy will rise by 0.4 mpg, and carbon dioxide emissions will decrease by six grams per mile.
Today's car buyers can choose from five times more car models with a combined city/highway fuel economy of 30 mpg or more, and from twice as many SUVs that achieve 25 mpg or more, compared to just five years ago.
Many choices of electrified vehicles are on the market, such as gas and diesel hybrids, plug-in hybrids and fully electric vehicles. In fact, manufacturers are selling many vehicles today that can meet future CO2 emissions targets.
Investigators found that 28 percent of projected Model Year 2013 vehicle production already meets the MY 2016 CO2 emissions targets, or can meet these targets with the addition of expected air conditioning improvements.
Looking ahead, about five percent of the vehicles being produced this year could meet the MY 2025 CO2 emissions targets. These are the hybrids, plug-in hybrids, and electric vehicles.
Since the MY 2025 standards are over a decade away, the EPA expects continued improvements in gasoline vehicle technology.
Ten of the 11 manufacturers evaluated by EPA increased fuel economy from MY 2011 to MY 2012. Honda had the biggest fuel economy improvement in that time period, 2.5 mpg, while Mazda had the second largest, 2.1 mpg.
In MY 2012, Mazda had the lowest fleetwide adjusted composite CO2 emissions and highest adjusted fuel economy performance, followed by Honda.
Chrysler-Fiat had the highest CO2 emissions and lowest fuel economy last year, followed by Daimler.
Daimler had the biggest improvement in adjusted CO2 emissions performance from MY 2011 to MY 2012, with a 43 g/mi reduction, followed by Honda with a 35 g/mi reduction.
Copyright Environment News Service (ENS) 2013. All rights reserved.