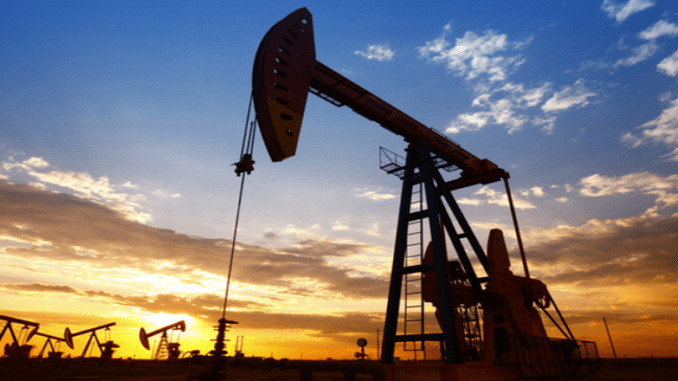 WASHINGTON, DC, January 9, 2023 (ENS) – In a new climate change guidance, the Biden Administration asks federal agencies to account for greenhouse gas emissions as they review proposals for clean energy and other infrastructure projects under the National Environmental Policy Act, commonly called NEPA.
NEPA was the first major environmental law in the United States, signed in 1970 by President Richard Nixon. NEPA requires federal agencies to assess the environmental effects of proposed major federal actions before making decisions. NEPA is only applicable to federal actions, including projects and programs entirely or partly financed by federal agencies and that require a federal permit or other regulatory decision.
Now, the White House Council on Environmental Quality, CEQ, has released an updated guidance, replacing the 2016 emissions guidance withdrawn by the Trump administration.
"Disclosing and reducing emissions will ensure we're building sustainable, resilient infrastructure for the 21st century and beyond," said CEQ Chair Brenda Mallory. "These updated guidelines will provide greater certainty and predictability for green infrastructure projects, help grow our clean energy economy, and help fulfill President Biden's climate and infrastructure goals."
The updated guide provides more clarity and predictability for conducting reviews, highlights existing tools and best practices, and Mallory says it will make projects more climate-smart and resilient while helping reach President Joe Biden's goal to achieve net-zero emissions by the year 2050.
"The United States faces a profound climate crisis and there is little time left to avoid a dangerous – potentially catastrophic – climate trajectory. Climate change is a fundamental environmental issue, and its effects on the human environment fall squarely within NEPA's purview.[5] Major Federal actions may result in substantial GHG emissions or emissions reductions, so Federal leadership that is informed by sound analysis is crucial to addressing the climate crisis."
The new guide emphasizes a "rule of reason," that the depth of analysis in a project review should be proportional to that project's impacts.
Projects that will reduce greenhouse gas emissions may come under lighter scrutiny than high-emitting projects because the new guide provides specific recommendations for renewable and low greenhouse gas projects.
The updated guidance clarifies the need to for agencies to quantify indirect emissions, which the CEQ says "will help projects avoid legal setbacks and provide transparency to help drive climate-smart decisions."
It clarifies best practices for analyzing climate change effects, and advances environmental justice by encouraging agencies to "engage with affected communities and incorporate environmental justice considerations into climate-related analysis."
And, the CEQ states, the new guidance, "Enables agencies to make informed decisions to help meet applicable Federal, State, Tribal, regional, and local climate action goals." 
Attorney Abigail Dillen who is president of the public interest environmental law firm Earthjustice, said, "We applaud the Biden administration's steps to clarify the federal government's responsibility to assess greenhouse gas emissions, impacts on climate, and consequences on frontline communities. As the agency with NEPA oversight responsibility, CEQ's guidance is essential to leading federal agencies on our path to a just, zero emissions future."
"This guidance not only clarifies how agencies can best analyze climate impacts, it also takes important steps to advance meaningful engagement with impacted communities and solidifies environmental justice as part of climate-related analysis. This is a huge achievement for frontline communities fighting to make their voices heard across the country," Dillen said.
"We also see areas where the administration could improve its guidance by providing greater clarity on how to analyze substitutions for fossil fuel projects and how to determine the significance of an energy project," she said. "We look forward to helping the administration close these gaps and others so that all federal agencies can improve consistency and efficiency in the fight to protect the health of our families and communities from the devastating impacts of climate change."
Earthjustice points out that, "Much of the nation's dirty fossil fuel production comes from federal lands: 40% of coal, one-fifth of the oil, and about 15% of natural gas. Federal agencies also permit interstate and international pipelines and export facilities that encourage oil and natural gas production. The U.S. Forest Service and other land agencies manage hundreds of millions of acres of carbon-trapping forests."
As Federal agencies review and build new infrastructure and clean energy projects, including those funded through the Bipartisan Infrastructure Law and Inflation Reduction Act, the updated guidance will improve sustainability while keeping environmental reviews focused and efficient. The guidance, which CEQ is issuing as interim guidance and is available for public comment,
CEQ's Guidance on Consideration of Greenhouse Gas Emissions and Climate Change is available for public comment through March 10, 2023.
Featured image: Oil pumps on U.S. public land. (Photo courtesy BLM)