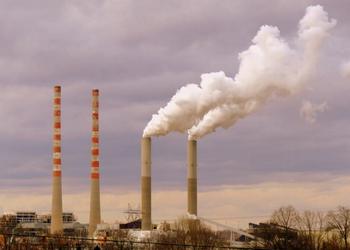 WASHINGTON, DC, March 28, 2017 (ENS) – Most of President Barack Obama's actions taken to forestall climate change were wiped out today as President Donald Trump revoked, revised, rescinded or withdrew limits on carbon emissions from power plants and opened federal lands to coal mining.
Trump's executive order applies to Obama's Clean Power plan, a final rule entitled "Carbon Pollution Emission Guidelines for Existing Stationary Sources: Electric Utility Generating Units," 80 Fed. Reg. 64661 (October 23, 2015). Trump ordered that to be either revised or withdrawn.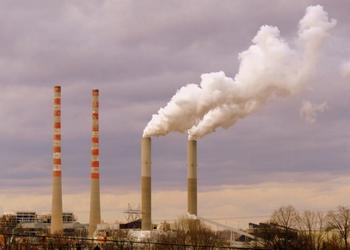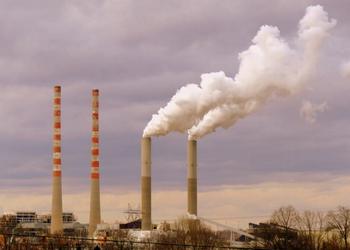 Even federal planning for the planet's warming climate will no longer be allowed as Trump revoked Obama's executive order of 2013 requiring federal agencies "to integrate considerations of the challenges posed by climate change effects into their programs, policies, rules and operations to ensure they continue to be effective, even as the climate changes."
And regardless of the Trump administration's denials, the climate is changing.
The World Meteorological Organization issued its annual statement on the State of the Global Climate Thursday, declaring that the year 2016 made history, "with a record global temperature, exceptionally low sea ice, and unabated sea level rise and ocean heat."
"Extreme weather and climate conditions have continued into 2017," said the WMO, a UN organization that coordinates the activities of national meteorological and hydrological services in 191 Member States and Territories so that basic weather, climate and water services are made available to anyone who needs them.
"This report confirms that the year 2016 was the warmest on record – a remarkable 1.1 °C above the pre-industrial period, which is 0.06 °C above the previous record set in 2015. This increase in global temperature is consistent with other changes occurring in the climate system," said WMO Secretary-General Petteri Taalas.
"Globally averaged sea surface temperatures were also the warmest on record, global sea levels continued to rise, and Arctic sea-ice extent was well below average for most of the year," he said.
"With levels of carbon dioxide in the atmosphere consistently breaking new records, the influence of human activities on the climate system has become more and more evident," said Taalas.
Back in the United States, the Trump administration argues that, "The Clean Power Plan has serious legal and policy flaws. For years, energy producing states have argued that this plan is an overreach by EPA, interfering with the states' sovereign rights."
But the head of the National Association of Clean Air Agencies, NACAA, an association of state and local governmental air pollution control agencies in 45 states, the District of Columbia and the territories, takes issue with that position.
"Say what you will about the Clean Power Plan, but consider this," said NACAA Executive Director Bill Becker, "In developing the CPP, the Obama Administration conducted the most extensive stakeholder process ever, meeting with affected and interested parties, especially states, almost anytime, anywhere. The final rule reflects much of this input."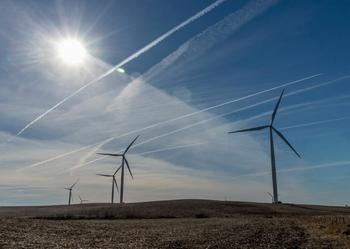 "Today," said Becker, "75 percent of the states are already meeting their 2022 interim greenhouse gas targets and 20 percent of the states are meeting their 2030 final targets. Notably, 85 percent of the states are on track to meet their final 2030 targets."
"The CPP lays the groundwork for extensive greenhouse gas reduction activities throughout the country, including increased energy efficiency, greater reliance on renewable energy, integration of state air quality, energy and utility planning, and expanded dialogue among states and between regions of the country," Becker maintains.
"If the Trump Executive Order prevails," he says, "the CPP will, nonetheless, leave a legacy in the form of a substantial impact on states' actions to address the challenges of climate change."
Washington Governor Jay Inslee, Oregon Governor Kate Brown and California Governor Jerry Brown are united in their opposition to President Trump's actions today.
Governor Inslee said, "Despite Trump's actions, we're going to continue to take on climate change and build a clean energy economy for our people. … We need to spread the word about states taking leadership against climate change."
"Our commitment is not going to be diminished by anyone, at any time. That's why I proposed a budget that taxes carbon to fully fund our schools and invest in the next generation of scientists and leaders. And that's why I'm partnering with Governor Jerry Brown and Governor Kate Brown to unite the West Coast in a movement to lead on climate action."
"Our states have always been the laboratories of democracy in the United States system. Our states have been free to invent policies that can determine our own destinies. And now more than ever you can count on the state of Washington to move forward, because that's the only direction that we know. It's time we show the Trump administration they won't stop our progress," said Inslee.
Andrew Steer, president and CEO, of the nonprofit World Resources Institute, said, "The Trump administration is failing a test of leadership to protect American's health, the environment and economy. It's been shown time and again that sustained economic growth and national security are intertwined with good environmental stewardship."
"In taking a sledgehammer to U.S. climate action, the administration will push the country backward, making it harder and more expensive to reduce emissions. Climate science is clear and unwavering: mounting greenhouse gas emissions are warming our planet, putting people and business in harm's way."
"The Clean Power Plan is a flexible and commonsense approach to reduce emissions from the power sector. It's already helping to shift markets toward clean energy, which is good for the economy and American competitiveness. The administration should not be rolling back the safeguards that protect our air from methane emissions and limits on coal leasing on public lands."
Steer says the Trump administration is "out of step" with U.S. companies, investors and consumers who want clean energy that is delivering jobs and revitalizing communities. Many governors and mayors will continue to embrace low-carbon solutions because it's good for jobs, people and the planet," he said.
"Around the globe, countries have committed to transition to a low-carbon economy that will make the world safer and more prosperous. Make no mistake," said Steer. "This Executive Order will undermine people's health and the U.S. economy. It hands moral authority and global leadership over to others, leaving America behind."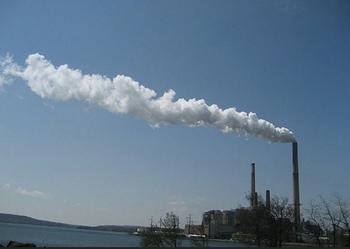 But the fossil fuel industry supports Trump's moves.
American Petroleum Institute President and CEO Jack Gerard called President Trump's "Energy Independence" executive order "an important step forward in restoring common sense regulations that are needed to advance the U.S. energy renaissance."
"Today's action by President Trump is an important step toward increasing American competitiveness and recognizing that our industry is part of the solution to advancing U.S. economic and national security goals," said Gerard. "Smart, common sense and science-based guidance and regulations will help our nation's energy renaissance continue to provide benefits for American consumers, workers and the environment.
"We look forward to working with the Trump administration and Congress on forward-looking energy policies that will help ensure the United States continues leading the world in the production and refining of oil and natural gas, and in the reduction of carbon emissions."
But it is unclear how burning more coal, oil and natural gas will reduce emissions of the heat-trappiing greenhouse gas carbon dioxide.
Many large businesses oppose Trump's executive actions to kill the Clean Power Plan.
Mindy Lubber is president of Ceres, the Boston-based nonprofit representing the Investor Network on Climate Risk, a group of 120 institutional investors managing about $15 trillion assets focused on the business risks and opportunities of climate change and water scarcity. Ceres engages with 100-plus companies, many of them Fortune 500 firms, committed to sustainable business practices and the urgency for strong climate and clean energy policies.
Lubber called the Trump administration's efforts to dismantle the U.S. Climate Action Plan, "completely misguided…"
Trump's action "ignores the irreversible clean energy economy that is already underway, creating good-paying jobs and economic vitality in communities across the country," said Lubber, who served as the EPA Administrator for the New England Region in 2000.
The Center for Biological Diversity today filed a Freedom of Information Act request demanding records of communication between the Department of the Interior, the Bureau of Land Management, transition team members and industry officials relating to the Trump administration's order attacking a year-old moratorium on new federal coal leasing.
Interior Secretary Ryan Zinke will host a press conference Wednesday in which he is expected to announce a secretarial order on the moratorium. Both orders target the Obama administration's January 2016 moratorium on new federal coal leasing pending completion of a review of the federal coal leasing program, including its costs to taxpayers and its impacts on climate.
"These public records will shed light on the Trump administration's dangerous decision to resume selling off our beautiful public lands to coal companies," said Taylor McKinnon with the Center. "Every new coal lease will put America at greater risk of climate change's most catastrophic effects."
Copyright Environment News Service (ENS) 2017. All rights reserved.
© 2017, News Editor. All rights reserved.