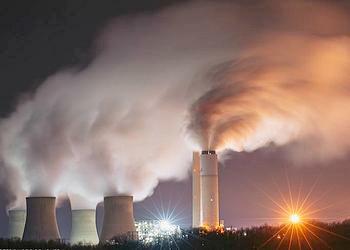 WASHINGTON, DC, August 21, 2018 (ENS) – Trump's Environmental Protection Agency today proposed a new rule to govern greenhouse gas emissions from existing coal-fired power plants across the country. Instead of one national standard, each state will be allowed to set its own emission standards for coal-fueled power plants.
Entitled the Affordable Clean Energy, or ACE, Rule, the EPA's proposal establishes emission guidelines for states to use when developing plans to limit greenhouse gases at their power plants.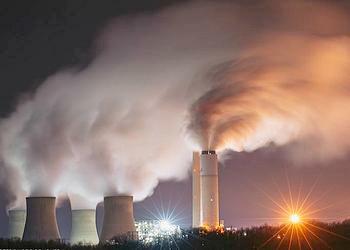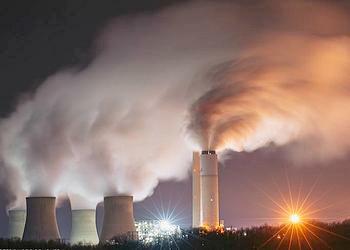 If approved after the public comment period, the ACE Rule would replace the Obama administration's "overly prescriptive and burdensome Clean Power Plan (CPP) and instead empowers states, promotes energy independence, and facilitates economic growth and job creation," the EPA wrote in its announcement.
Following President Donald Trump's Executive Order 13873, which directed Federal agencies to review "burdensome regulations," the EPA reviewed the Clean Power Plan. Twenty-seven states, 24 trade associations, 37 rural electric co-ops, and three labor unions had challenged the rule. In 2016, the Supreme Court issued an unprecedented stay of the Clean Power Plan.
"The ACE Rule would restore the rule of law and empower states to reduce greenhouse gas emissions and provide modern, reliable, and affordable energy for all Americans," said EPA Acting Administrator Andrew Wheeler.
"Today's proposal provides the states and regulated community the certainty they need to continue environmental progress while fulfilling President Trump's goal of energy dominance," said Wheeler.
Obama's Clean Power Plan set the first federal to reduce greenhouse gas emissions from power plants. It was supposed to cut emissions 32 percent below 2005 levels by 2030.
The EPA acknowleges that power plants are the largest source of CO2 emissions in the United States, making up roughly a third of U.S. greenhouse gas emissions that contribute to climate change.
And lowering the standards by replacing the national Clean Power Plan with a state-by-state rule will bring an estimated 36,000 additional deaths and an estimated 630,000 cases of respiratory ailments in children over 10 years, according to one analysis published in the June issue of the "Journal of the American Medical Association." Some experts consider that to be a conservative estimate.
The EPA says its new proposal will work to reduce greenhouse gas emissions four ways:
1. ACE defines the "best system of emission reduction" for existing power plants as on-site, heat-rate efficiency improvements;
2. ACE provides states with a list of "candidate technologies" that can be used to establish standards of performance and be incorporated into their state plans;
3. ACE updates the New Source Review permitting program to further encourage efficiency improvements at existing power plants; and
4. ACE aligns regulations under Clean Air Act section 111(d) "to give states adequate time and flexibility to develop their state plans," the EPA said. Section 111(d) directs the development of emission standards for pollutants emitted by existing sources in the listed categories.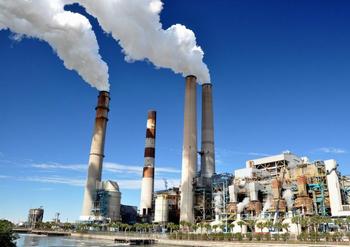 But coal-fired power plants emit not only greenhouse gases, they create large amounts of fine particulate matter that cause many health problems. Exposure to air pollution is known to cause high blood pressure, heart disease, stroke, cancer, bone loss, blood vessel damage, inflammation, cognitive issues and death.
American Lung Association National President and CEO Harold Wimmer worries that many vulnerable Americans will get sick from air pollution under the ACE plan. "With today's proposal, President Trump and Acting EPA Administrator Wheeler abandon much-needed public health safeguards against power plant pollution, placing the health of all Americans at risk, and especially those who are most vulnerable, including children, older adults, and people with asthma and heart disease," he said.
"Today's proposal is a dangerous substitute for the Clean Power Plan and a careless giveaway to polluters that will delay meaningful progress in the future," warned Wimmer. "The United States must aggressively limit power plant carbon pollution to protect human health from the impacts of climate change, including degraded air quality and more extreme weather threats, such as hurricanes, wildfires and floods."
The EPA says that the proposed ACE Rule is "informed" by more than 270,000 public comments that EPA received as part of its December 2017 Advance Notice of Proposed Rulemaking.
• EPA projects that replacing the Clean Power Plan with the proposal could provide $400 million in annual net benefits.
• The ACE Rule would reduce the compliance burden by up to $400 million per year when compared to the Clean Power Plan.
• Four scenarios find that the proposal will reduce emissions of the greenhouse gas carbon dioxide (CO2) from their current levels.
• EPA estimates that the ACE Rule could reduce 2030 CO2 emissions by up to 1.5 percent from projected levels without the Clean Power Plan, the equivalent of taking 5.3 million cars off the road.
The EPA says these scenarios suggest that when states have fully implemented the ACE proposal, U.S. power sector CO2 emissions could be 33 percent to 34 percent below 2005 levels, greater than the projected CO2 emissions reductions from the Clean Power Plan.
EPA will take comment on the proposal for 60 days after publication in the Federal Register and will hold a public hearing.
More information including a pre-publication version of the Federal Register notice and a fact sheet are available at: https://www.epa.gov/stationary-sources-air-pollution/proposal-affordable-clean-energy-ace-rule
The Union of Concerned Scientists lost no time in commenting on the EPA's proposed rule. Energy analyst Julie McNamara called it "…a postcard from the past … full of old assumptions, shameless exemptions, and out-and-out deceit."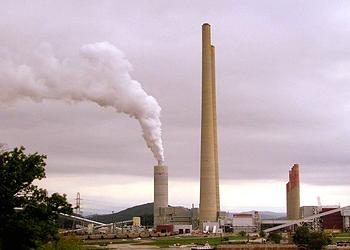 "In August 2015, following years of robust rulemaking on top of years of painstakingly constructed motivating frameworks, the Obama Administration's EPA finalized the Clean Power Plan," wrote McNamara.
McNamara makes no secret of her preference for the Obama-era Clean Power Plant. "It carefully navigated the particularities of the nation's integrated power system, giving states wide flexibility to achieve gains where best they could, while balancing that latitude against the guiding hand of public health protections," she wrote.
"Contrary to polluter cries of "unachievable" and "a threat to grid reliability," the Clean Power Plan was in fact conservative in the face of historic power sector change," McNamara wrote.
By the end of 2017, years before the CPP's first compliance deadline came up, the nation's power sector had already reduced its carbon dioxide emissions 28 percent compared to 2005 levels, nearing the 32 percent by 2030 requirement of the Clean Power Plan.
Tracy Terry, director of energy at the Bipartisan Policy Center, further supported the Clean Power Plan, saying, "Our research finds that all but eight states have made progress toward their emissions goals under the Clean Power Plan, and 13 states had already met those goals as of 2016."
"These drops in emissions are driven in large part by falling natural gas prices and more economical renewable energy rather than regulations," said Terry. "However, as we have written, without a federal emissions-reduction requirement, it's unclear whether states have sufficient backstops in place to keep that momentum going."
"While some may call the proposed replacement of the Clean Power Plan a boon for the coal industry, it's not entirely clear how the new rule would affect coal-fired power plants. It will depend in large part on what states decide to do with this new latitude, what types of investments might be needed to make heat rate improvements, and how this might affect electricity prices, particularly wholesale power prices. So," said Terry, "the rule isn't necessarily a slam dunk for coal."
"The upshot is we may see greater divergence in states' approaches to and progress toward reducing emissions as a result of this new rule," Terry said. "In addition, there are a number of coal-heavy states with gubernatorial elections in November. The outcomes of those races could have an impact on how the rule is eventually implemented in those states."
The Quaker lobby, the Friends Committee on National Legislation, strongly opposes revisions to the Clean Power Plan. "We are profoundly disappointed with the Affordable Clean Energy rule," said Diane Randall, executive secretary for FCNL. "By weakening the rule, the Trump administration is threatening public health, risking lives, and exacerbating climate change."
The climate crisis places a heavy burden on women and children, communities of color, low-income communities, and tribal nations both in the United States and globally, said Randall.
David Arkush, managing director of Public Citizen's Climate Program, said today, "Under President Donald Trump's new plan, state governments that are captive to coal barons will be able to force consumers to subsidize dirty, dangerous coal extraction that can't compete on the marketplace with natural gas and renewables. Like so many of Trump's policies, it harms the many to benefit the few."
"This latest scam aims to transfer billions from the poor and middle class to a few Trump cronies and invite unspeakable harm to the U.S. by accelerating, rather than mitigating, climate change," said Arkush.
"Climate catastrophe is frighteningly imminent. But we have excellent solutions to prevent the worst if we act quickly and aggressively," Arkush said. "The administration's actions are a devastating setback for the U.S. and the world. Although this administration has been a long parade of horrors, Trump's efforts to boost greenhouse gas pollution stand out as his most terrible crime against humanity."
Copyright Environment News Service (ENS) 2018. All rights reserved.