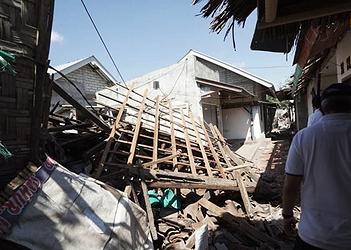 JAKARTA, Indonesia, August 21, 2018 (ENS) – Indonesia's Lombok island, a popular holiday location that is home to 3.3 million people, was hit by two new quakes on Sunday, part of a series of quakes that started July 29.
A shallow 6.3 earthquake rocked the island on August 19 at noon local time, and was followed by a shallow 6.9 quake at 11pm that same day. The full extent of the new disasters is still being assessed, but officials said the human toll as of yesterday was 460 people killed, 7,700 injured and 417,000 displaced have lost their homes and belongings.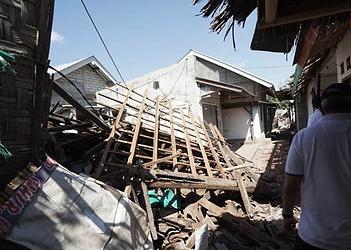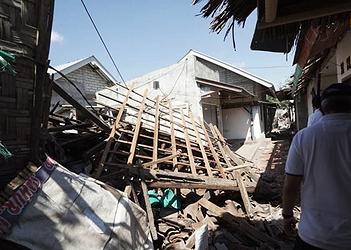 The earthquakes were felt across Lombok and on neighboring islands and cut off the electricity in many parts of Lombok.
The island's communities are still reeling from three major earthquakes or aftershocks on July 29, August 5 and 9.
The continuous strong and unpredictable aftershocks are preventing people from beginning to rebuild their lives and return to some sense of normalcy.
Since the first earthquake struck Lombok, President Joko Widodo has visited Lombok twice to supervise the handling of survivors. The first visit of the President took place on July 30, while the second visit took place on August 13. He plans another visit later this week.
President Joko Widodo stressed that the most important thing in dealing with the Lombok disaster is how the handling and support of the central government is carried out. So, he announced on Tuesday, the government is preparing a Presidential Instruction on handling the Lombok disaster.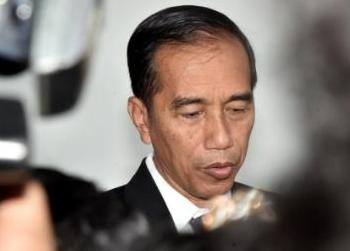 "The most important thing in my opinion is not a matter of being set or not set (disaster status), but direct handling in the field," President Widodo said. "The total central government gives full support to both the provincial, district and of course the most important to the community."
The government, through the Ministry of Public Works and Public Housing, PUPR, continues to rehabilitate public and home facilities to accelerate the recovery of the socio-economic life of the people after the earthquakes, as ordered by President Widodo.
PUPR Minister Basuki Hadimuljono, said his ministry is coordinating with the National Disaster Management Agency, the Meteorology, Climatology and Geophysics Agency, as well as the and police.
Indonesian Red Cross volunteers and staff have been active across the island since the first earthquake. Teams are providing critical aid including tarpaulins and shelter materials, blankets, clean drinking water, health care and referrals, hygiene kits and psychosocial support.
Emergency teams also continue to reach remote villages in mountainous areas that have been isolated since the first disaster.
Mount Rinjani, an active volcano on the island, has been closed to visitors following the July earthquake, which killed 16 people.
On July 30, more than 500 hikers from 26 countries were stuck on Mount Rinjani after that quake triggered a landslide.
Some 250 people made it to a relief post in Sembalun village and rescuers had reached hundreds more near the crater lake.
Since then, there have been more than 270 aftershocks, according to Indonesia's meteorology and geophysics agency.
A series of tremors between July 29 and August 9 also damaged hundreds of schools, leaving thousands of children without education and safe spaces in the wake of a traumatic experience, says Theirworld, a nongovernmental organization based in the United Kingdom with 500 Global Youth Ambassadors in 85 countries.
The country's National Disaster Management Authority said more than 600 educational facilities have been damaged on Lombok, which is home to more than 3.3 million people. The education ministry yesterday said that included 341 primary schools and 124 preschools.
The National Disaster Management Authority and Command Post for Lombok Earthquake said there was reported damage to 606 schools, three hospitals and 67,875 houses.
The education ministry said emergency class tents and schools will be built soon to get students back to their education quickly.
Staff from Yayasan Plan International Indonesia (YPII) put the number at damaged education facilities at over 1000.
YPII emergency response worker Hana Yulia said 455 schools had suffered severe damage. "Most people are still displaced. They need safe shelter, drinking water, hygiene kits and counseling, especially children who are very scared about going back inside buildings."
YPII staff said thousands of children, many of whom were left homeless from the first earthquake, have been out of school for more than a week.
Plan International's Country Director, Dini Widiastuti, said YPII was the among the first agencies on the ground and is looking to prioritize education and psychosocial support for children.
"We have sent 1,000 school kits to Lombok and will erect our first big tent which will be used to provide psychosocial support to the children affected by the earthquake," she said.
"This might also be used as a temporary school but currently we are liaising with the local government on this."
Helen Vanwel, country director for CARE International Indonesia said, "It's hard to imagine the panic people are facing right now. Imagine already seeing your home collapse and the earth continues to rumble.
"While parents try to protect and comfort their children,"she said, "there is increasing urgency and need for clean water, food and shelter."
Copyright Environment News Service (ENS) 2018. All rights reserved.