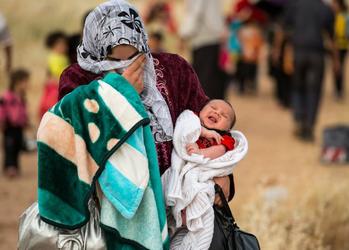 WASHINGTON, DC, March 16, 2017 (ENS) – President Donald Trump's first budget outline was released today, covering Fiscal Year 2018. The "Budget Blueprint" cuts deep into agencies that protect the environment, help rural people, the poor and international relations, but hands a big boost to defense spending and homeland security.
It must be approved by Congress so it is really just a wish list, but the document, "America First, A Budget Blueprint to Make America Great Again" indicates how the new president is thinking.
"The core of my first Budget Blueprint is the rebuilding of our Nation's military without adding to our Federal deficit," wrote Trump in his introduction to the document. "There is a $54 billion increase in defense spending in 2018 that is offset by targeted reductions elsewhere. This defense funding is vital to rebuilding and preparing our Armed Forces for the future."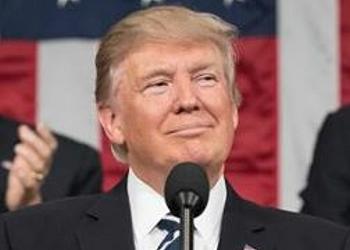 The President's 2018 Budget Blueprint requests $44.1 billion in net discretionary budget authority for the Department of Homeland security, a $2.8 billion or 6.8 percent increase from the 2017
It includes additional resources for a wall on the southern border with Mexico, immigration judges, expanded detention capacity, U.S. Attorneys, U.S. Immigration and Customs Enforcement, and Border Patrol.
Those increases come at the expense of deep cuts to the U.S. Environmental Protection Agency, 31 percent, and the State Department, 29 percent, and the elimination of other agencies, such as the U.S. Chemical Safety Board.
CSB Chair Vanessa Allen Sutherland said she is "disappointed" to see the president's proposal to eliminate the agency.
The CSB is an independent agency whose only mission is to investigate accidents "of high consequence" in the chemical industry and to make recommendations to prevent future accidents and improve safety, said Sutherland.
Operating on a small, limited budget, "Our investigations and recommendations have had an enormous effect on improving public safety," she said. "Our recommendations have resulted in banned natural gas blows in Connecticut, an improved fire code in New York City, and increased public safety at oil and gas sites across the State of Mississippi."
Trump is not proposing to eliminate the Environmental Protection Agency as some in Congress have proposed, but he is proposing to slash the EPA budget by 31 percent, bringing it down to $5.7 billion, its lowest level in 40 years, and eliminating about 20 percent of the EPA staff, 3,200 jobs.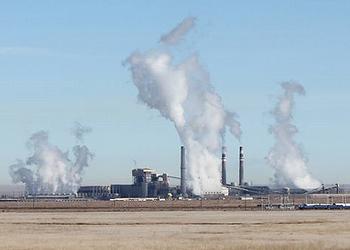 The budget blueprint shrinks the EPA Office of Enforcement and eliminates programs to address climate change, including the Clean Power Plan, international climate change programs, climate change research and partnership programs.
It eliminates the Energy Star program that helps consumers buy energy efficient appliances; and regional water quality programs like the Great Lakes Restoration Initiative and the Chesapeake Bay program.
The Trump proposal also calls for up to 50 other EPA programs to be eliminated.
Miranda Carter, online organizing director for the nonprofit Food & Water Watch, is among those critical of the Trump budget plan for the EPA. "These budget cuts would result in a complete gutting of the agency, lax enforcement of environmental laws, and more pollution in communities across the United States," she said.
"These cuts would have huge impacts on families, especially in low-income communities and communities of color that already bear a disproportionate burden of environmental harm compared to more affluent communities," said Carter.
Another shocker in the Budget Blueprint is elimination of the Great Lakes Restoration Initiative.
This is appalling to members of the Great Lakes and St. Lawrence Cities Initiative, a binational coalition of 128 mayors, representing over 17 million people who work together for the long term protection and restoration of the lakes.
The mayors work closely with state, provincial, federal, tribal, first nation, and nongovernmental representatives from across the basin to protect, restore, and sustain one of the largest freshwater resources in the world.
Montreal Mayor Denis Coderre, chairman of the Cites Initiative, was angry, calling GLRI "integral" and saying that over the last eight years the Initiative has helped clean up toxic hotspots, better manage environmental questions related to climate change and water issues. He said that we all have, at every level of government, a responsibility in this regard."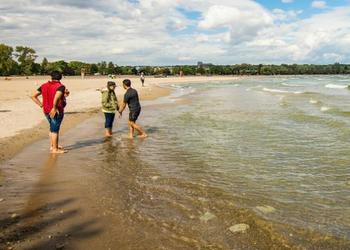 "We shall continue to express our strong solidarity and will speak with one united unwavering voice against these unacceptable budget cuts," said Mayor Coderre.
Mayor Paul Dyster of Niagara Falls, New York, vice chair of the Cities Initiative, said, "The Great Lakes are a national treasure similar to the Grand Canyon and it is not solely the responsibility of state and local governments to invest in their protection."
"Local governments already invest over $15 billion per year and rely on investment from the federal government for Great Lakes restoration and protection efforts," Mayor Dyster said.
Birds and wildlife are at greater risk under this budget proposal. Without adequate funding, the EPA will not be able to protect birds and other wildlife from neonicotinoid pesticides and other toxins.
The major foreign assistance funding reductions proposed in the budget, would harm U.S. national security, warned World Wildlife Fund President and CEO Carter Roberts.
"Fostering global stability is one of the most cost-effective ways to ensure our own national security. Conservation and sustainable development lie at the heart of that work," Roberts said. "History tells us failing ecosystems and dwindling natural resources correlate with the collapse of societies and the movement of people and refugees."
"While less than one percent of federal spending, foreign assistance delivers an oversized impact," said Roberts. "These funds have supported sustainable development around the world for decades. Cracking down on wildlife crime makes it harder for militant groups to fund their criminal activities. Ensuring natural resources are sustainably managed and legally harvested benefits everyone. And preparing local communities for a changing climate fosters global stability."
These benefits are not supported in the Trump budget plan, which cuts funding to the United Nations.
Manish Bapna, managing director, World Resources Institute, warned that the Trump budget would destabilize the world and its most vulnerable people.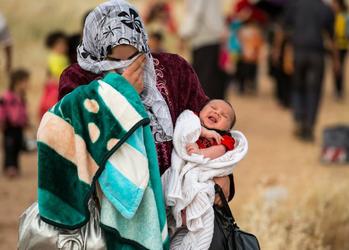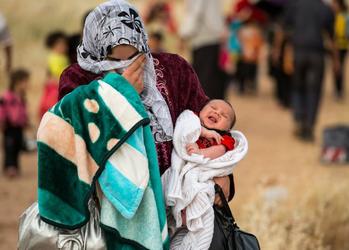 "By slashing funding for communities most in need, the administration risks jeopardizing America's security in strategically critical parts of the world," Bapna said. "Funding to the State Department and USAID are essential not only for people's well-being but also for advancing U.S. priorities in conflict-prone and fragile regions."
Referring to the Syrian war and displacement of millions of refugees from Syria and Yemen, Bapna said, "As we face one of the worst humanitarian crises since World War II, with nearly 20 million people at risk of starvation, this is no time to be turning our backs on the world."
The Trump budget also turns its back on scientific research, a position the Union of Concerned Scientists opposes, saying, "We have a critical opportunity to tell Congress right away that we won't stand for deep cuts to the Environmental Protection Agency, climate science programs, and other issues we care about, nor pay for a dangerous and wasteful nuclear spending spree. The United States should be investing more in diplomacy and science – not new nuclear weapons."
Trump's budget eliminates the Global Climate Change Initiative and fulfills the President's pledge to cease payments to the United Nations' climate change programs by eliminating U.S. funding related to the Green Climate Fund and its two precursor Climate Investment Funds.
The budget plan also would roll back funding for scientific research across the federal government.
"The proposed budget makes deep cuts to programs that provide vital science-based safeguards to all Americans, but especially to low-income communities and communities of color. These cuts include programs that reduce harmful pollution from cars, trucks, and buses and ensure access to clean air, clean water, energy efficiency, and more," says the scientific nonprofit.
It's not only people who would be harmed if this budget proposal is approved by Congress – it's birds.
President Trump's proposed 2018 budget would gut major programs and protections for birds and for America's public lands, and put decades of conservation work at risk.
American Bird Conservancy urges all Americans who care about our nation's wildlife and natural resources to tell Congress that "such extreme cuts will not fly."
"The drastic level of cuts being proposed will mean much less on-the-ground conservation at a time when one-third of migratory bird species are in decline," said Steve Holmer, American Bird Conservancy's vice president of policy. "We know that conservation works, and that birds are hugely popular with the American people. We're hopeful that when lawmakers hear from their constituents, these proposed cuts will be shelved."
Agencies essential to protecting birds and habitats would be among the hardest hit.
The Department of Agriculture's budget would be cut by $4.7 billion – a 21 percent decrease from last year's funding levels. At risk are key programs such as the Regional Conservation Partnership Program, the Conservation Reserve Program, the Environmental Quality Incentives Program and the NRCS's Working Lands for Wildlife.
These programs provide support to farmers to conserve and restore habitats, potentially preventing the need to list species of conservation concern under the Endangered Species Act.
The Department of the Interior would lose $1.5 billion – a 12 percent decrease. That would put at risk essential migratory bird conservation laws and programs including the Neotropical Migratory Bird Conservation Act, the Migratory Bird Joint Ventures, State Wildlife Grants, the North American Wetland Conservation Act, and the Land and Water Conservation Fund.
The proposed budget's emphasis on energy development on public lands would also put at risk progress on conserving sagebrush habitat, late-successional forests, and desert streams that are essential for the conservation of declining species such as the Southwestern Willow Flycatcher," said Holmer. "More funding, not less, is required if we are to turn the tide for endangered species."
Trump's new Interior Secretary Ryan Zinke said in his first remarks to Interior Department staff, "I'm going to fight for the budget. I looked at the budget. I'm not happy, but we're going to fight about it and I think I'm going to win at the end of the day."
The Center for Western Priorities Deputy Director Greg Zimmerman said from Denver, "Secretary Zinke gets it. But if today's announcement is any indication, the new Interior Secretary lost the budget battle with the White House. It's a big loss for America's parks and for the public."
"President Trump's budget cuts funding for America's parks, public lands, wildlife, and water resources at the expense of communities across the West. With the Interior Department already under strain, this budget appears intended to break the agency."
"The proposed budget defunds much-needed major maintenance and new construction in a park system already bursting at the seams from record-breaking attendance during its 2016 centennial," warned Zimmerman. "These cuts show President Trump is only paying lip service to addressing the $12.5 billion maintenance backlog facing our parks."
Trump's budget proposal singles out critical land acquisition and protection programs like the Land and Water Conservation Fund for $120 million in cuts. Zimmerman warns that the defunding of LWCF, an already underfunded program, "would pave the way for trophy homes in our national parks and make it almost impossible for willing land owners to work with the National Park Service and other agencies to protect their land for future generations."
Copyright Environment News Service (ENS) 2017. All rights reserved.
© 2017, News Editor. All rights reserved.