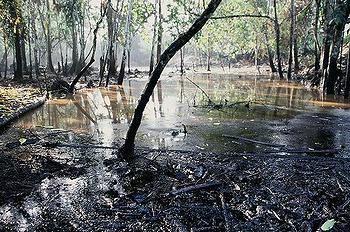 WASHINGTON, DC, October 9, 2012 (ENS) – Chevron today lost its U.S. Supreme Court bid to block global enforcement of a $19 billion judgment by an Ecuadorean court in a long legal fight over contamination of the Amazon rainforest.
The high court's decision removes a hurdle for 30,000 people in rainforest indigenous and farmer communities as they try to seize billions of dollars of Chevron assets around the world to satisfy the judgment.
Chevron had asked the Supreme Court to uphold an injunction imposed in March 2010 by New York federal judge Lewis Kaplan that would have barred worldwide enforcement of the Ecuador judgment.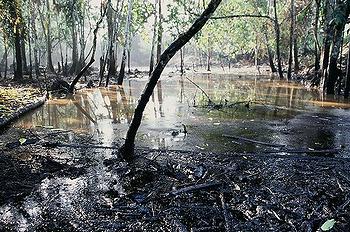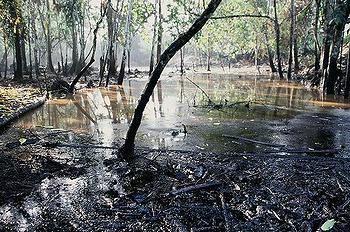 That injunction was overturned unanimously in September 2011 by the Second Circuit Court of Appeals in the ruling that the Supreme Court today declined to review. The high court gave no reason for its decision, but said that Justice Samuel Alito "took no part in the consideration or decision of these motions and this petition."
"While Chevron is disappointed that the Court denied our petition, we will continue to defend against the plaintiffs' lawyers' attempts to enforce the fraudulent Ecuadorean judgment, and to further expose their misconduct," Chevron said in an emailed statement.
Chevron's losing petition was prepared and signed by Ted Olson, one of the top Supreme Court litigators in the country and the former Solicitor General of the United States under the last Bush Administration. Olson works at Gibson Dunn & Crutcher, Chevron's lead outside law firm on the Ecuador matter.
Several business groups, including the U.S. Chamber of Commerce, the National Association of Manufacturers and Halliburton had filed briefs on the oil giant's behalf before the U.S. Supreme Court.
The $19 billion judgment was issued in early 2011 after an eight-year trial in the oil industry town of Lago Agrio, Ecuador found that Texaco deliberately dumped more than 16 billion gallons of oily toxic waste into the Amazon from 1964 through 1992. Chevron purchased Texaco in 2001, inheriting its liability in this case.
Texaco's use of substandard operational practices in Ecuador decimated indigenous groups and caused cancer that has already killed or threatens to kill thousands of people, the court found.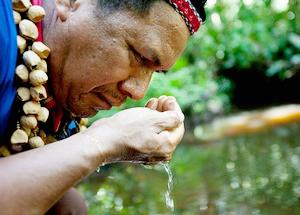 A three-judge appellate panel in Ecuador later affirmed the decision, criticizing Chevron for threatening judges and filing frivolous motions to delay the proceedings.
When Chevron refused to pay the Ecuador judgment, lawyers for the 30,000 affected plaintiffs this summer hired law firms to file seizure actions targeting billions of dollars of Chevron assets in Canada and Brazil.
They have promised to file more seizure actions soon in other countries, potentially creating operational problems for Chevron, according to the company's own court filings.
In 2010 and 2011, Chevron's attorneys argued several times that paying the judgment would cause "irreparable harm" to the company. "It seems obvious to us that there will be irreparable harm from seizing boats, seizing ships, seizing tankers, disrupting the distribution stream of Chevron that will affect it not only in the one jurisdiction but around the world …" Chevron attorney Randy Maestro told the Southern District Court of New York.
In its public relations materials, Chevron continually tries to claim that U.S. courts have found "fraud" in the Ecuador proceedings.  
But a legal analysis of Chevron's court results, prepared after tracking the results of 23 separate legal actions filed by Chevron and Gibson Dunn & Crutcher in trial courts around the country, found that not a single U.S. court at any level has accepted Chevron's fraud narrative in any kind of definitive finding, and the vast majority of courts to hear Chevron arguments have rejected them.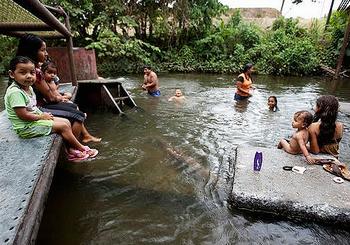 In all, 18 different U.S. federal trial courts and all four federal appellate courts have either rejected Chevron's claims outright, or refused to adopt them.
The U.S. Supreme Court had previously denied a Chevron petition to review a decision denying it the right to arbitrate the issue of liability.
 
The Ecuadorean trial court relied on oil industry field manuals and other evidence dating back to the 1920s to find that the billions of gallons of cancer-causing "produced water" discharged by Texaco into streams and rivers is toxic to the environment and human health.
Chevron's lead representative in Ecuador, Rodrigo Perez Pallares, admitted that the company dumped at least 16 billion gallons of the "produced water" into Amazon waterways that indigenous groups had relied on for their drinking water, bathing, and fishing.
A Chevron environmental auditor, Fugro-McClelland, confirmed in 1992 that in Ecuador "[a]ll produced water from [Chevron's] production facilities [is] eventually discharged to creeks and streams" except for one facility and that none of the discharges "were registered" with the appropriate Ecuadorian authorities.
The result is that the plaintiffs have been forced to drink poisoned water for decades, and the sediment in river and stream beds is contaminated with heavy metals and other toxins.
The trial court found detailed evidence of more than 900 waste pits dug into the rainforest floor and abandoned by Texaco that are filled with oil sludge and continue to contaminate soils and groundwater. Expert testimony set the amount of toxic material in these pits at over 5.6 million cubic meters. Numerous oil spills as well as oil and gas flaring added to the contamination.

"Chevron's latest loss before the Supreme Court is an example of the company's increasingly futile battle to avoid paying its legal obligations in Ecuador," said Aaron Marr Page, a lawyer for the Ecuadorians. "Chevron is running from justice while its toxic dumping continues to create an imminent danger of death to indigenous peoples in Ecuador."
The case is Chevron Corporation v. Naranjo, Hugo G., et al.
Copyright Environment News Service (ENS) 2012. All rights reserved.