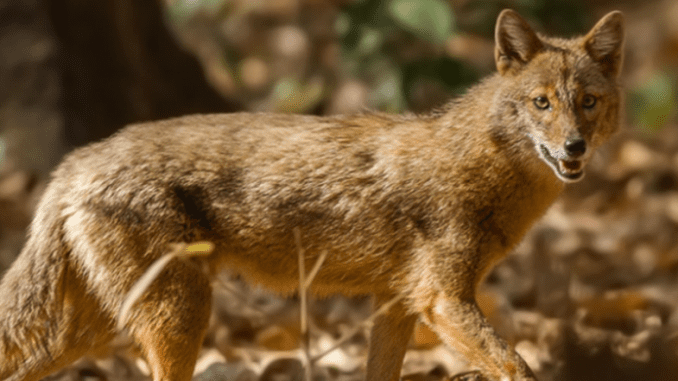 AMARILLO, Texas, January 28, 2022 (ENS) – A federal grand jury sitting in Amarillo, Texas, issued an indictment Thursday charging Dr. Richard Kazmaier, 54, with smuggling goods into the United States and two violations of the Endangered Species Act.
The indictment alleges that between March 2017 and February 2020 Kazmaier, an associate professor of biology at West Texas A&M University, imported protected wildlife items into the country without declaring them or obtaining the required permits.
The indictment charges Kazmaier with importing wildlife items from 14 protected species without obtaining permits, including a Golden jackal, an African harrier hawk, Eurasian otter, lynx, caracal, vervet monkey, greater naked-tailed armadillo and king bird-of-paradise.
These items included skulls, skeletons and taxidermy mounts.
The Endangered Species Act and federal regulations require importers to declare wildlife, including parts and products, to customs and U.S. Fish and Wildlife Service when it enters the country.
According to court documents filed Thursday in Amarillo Federal Court, Kazmaier was indicted on three counts:
– one count of smuggling goods into the United States
– one count of violating the Endangered Species Act, alleging that Kazmaier "did knowingly import and fail to file required declarations and reports for wildlife
– One count of violating the Endangered Species Act, alleging that Kazmaier "knowingly engaged in trade and possessed wildlife specimens… that had been traded contrary" to the Convention on International Trade in Endangered Species, CITES.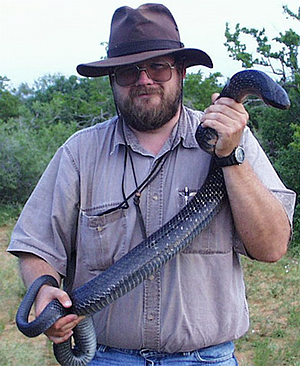 CITES, regulates trade in endangered or threatened species through permit requirements. The United States and 183 other countries are signatories to the CITES treaty.
In the United States, the maximum sentence for the felony smuggling charge is 20 years in prison and a $250,000 fine.
The two Endangered Species Act charges are misdemeanors with a maximum sentence of one year incarceration and a $100,000 fine.
Dr. Kazmaier has worked with a diverse array of species since he joined the faculty at West Texas A&M in 2001.
"I have been involved with research projects that included work on such species as Texas tortoises, Texas indigo snakes, prairie rattlesnakes, western diamondback rattlesnakes, Texas horned lizards, roundtail horned lizards, yellow mud turtles, alligator snapping turtles, ornate box turtles, American alligators, greater roadrunners, bison, black-footed ferrets, and many community level projects involving aquatic turtles, small mammals, fishes, snakes, vascular plants, scorpions, and insects," Kazmaier says on the university website.
The U.S. Fish and Wildlife Service's Office of Law Enforcement in Redmond, Washington, conducted the investigation as part of Operation Global Reach. The operation focused on the trafficking of wildlife from Indonesia to the United States.
Featured image: A Golden jackal, one of the species, Dr. Richard Kazmaier is charged with smuggling into the United States. Powalgarh, Uttarakhand, India (Photo by Soumyajit Nandy via Wikimedia Commons)
© 2022, News Editor. All rights reserved.