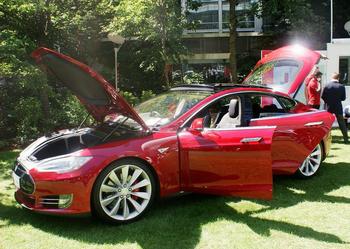 PALO ALTO, California, August 4, 2014 (ENS) – Electric car batteries are about to get cheaper and more abundant. Panasonic Corporation and Tesla Motors signed an agreement Thursday detailing their cooperation to construct and operate the Gigafactory, a $5 billion, large-scale lithium-ion battery manufacturing plant in the United States.
In a letter to shareholders Thursday, Tesla announced it has broken ground in Reno, Nevada, on a site that could "potentially be" the location for the giant battery factory. Jennifer Cooper, communications director for the Nevada Governor Brian Sandoval's Office of Economic Development, told reporters that discussions with Tesla are taking place but "remain confidential."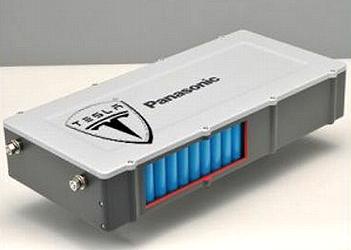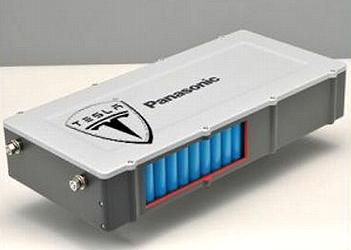 But Tesla said it is still evaluating locations in four other states, raising California's hopes, along with those of Arizona, New Mexico and Texas.
The Gigafactory will produce cells, modules and packs for Tesla's electric vehicles and for the stationary storage market.
The the 10 million-square-foot Gigafactory is planned to produce 35 gigawatt hours of cells and 50 GWh of packs a year and employ 6,500 people by 2020.
Under the agreement, Tesla will prepare, provide and manage the land, buildings and utilities. Panasonic will manufacture and supply cylindrical lithium-ion cells and buy the associated equipment, machinery, and other manufacturing tools.
J.B. Straubel, chief technical officer and co-founder of Tesla Motors said, "The Gigafactory represents a fundamental change in the way large-scale battery production can be realized. Not only does the Gigafactory enable capacity needed for the [Tesla] Model 3 but it sets the path for a dramatic reduction in the cost of energy storage across a broad range of applications."
The Gigafactory is being created to enable a continuous reduction in the cost of long range battery packs in parallel with manufacturing at the volumes required to enable Tesla to meet its goal of advancing mass market electric vehicles, the two companies said in a joint statement Thursday.
Last October 30, Panasonic agreed to expand its supply of automotive-grade lithium-ion battery cells to Tesla, updating their 2011 arrangement to cover the supply of nearly two billion cells over the course of four years.
Tesla will use the Panasonic lithium-ion battery cells to power the Model S as well as the new Model X, a performance utility vehicle scheduled to go into production by the end of 2014.
Yoshihiko Yamada, executive vice president of Panasonic, said, "Panasonic's lithium-ion battery cells combine the required features for electric vehicles such as high capacity, durability and cost performance. And I believe that once we are able to manufacture lithium-ion battery cells at the Gigafactory, we will be able to accelerate the expansion of the electric vehicle market."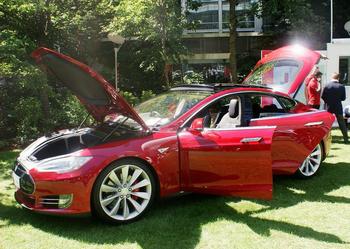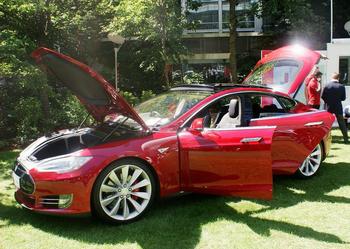 Until the Gigafactory is up and running, Tesla will continue to purchase battery cells produced in Panasonic's factories in Japan.
The Gigafactory is expected to bring down the cost of automotive lithium-ion batteries. Cost reductions will be achieved through optimized manufacturing processes driven by economies of scale previously unobtainable in battery cell and pack production.
Further price reductions are achieved by manufacturing cells that have been optimized for electric vehicle design, both in size and function, by co-locating suppliers on-site to eliminate packaging, transportation and duty costs and inventory carrying costs, and by manufacturing at a location with lower utility and operating expenses.
Vishal Sapru is energy and power systems research manager and growth consultant with the business consulting firm Frost & Sullivan. With more than 14 years of experience in power quality, power supplies, backup power, batteries, and alternative/renewable energy under his belt, Sapru says he sees the new Tesla-Panasonic partnership as a "positive development."
"The news of Panasonic's decision to partner with Tesla to enable the automobile manufacturer's dream of opening a gigafactory to build lithium-ion batteries for the automobile manufacturer's electric cars is seen as a positive development," he said. "This will boost both the energy storage and electric vehicle industries."
"Tesla plans to build this factory with a $5 billion investment. Tesla has already raised over $2 billion to fund this project and it is to be seen what contribution Panasonic will bring to the table," said Sapru.
Although Yamada said Thursday, "We have already engaged in various collaborative projects with Tesla toward the popularization of electric vehicles," Sapru said, "It had been a wait and watch period for Panasonic who was undecided of joining Tesla for this project. Panasonic does already supply lithium-ion battery cells to Tesla for its electric vehicles, but was not committed to partner with Tesla on this project."
Sapru projects that the lithium-ion battery market for electric vehicles which was $3.2 billion in 2013 will grow at a compound annual growth rate of over 32 percent.
Several new vehicles are expected to be launched across the North American, European, and Asia-Pacific markets, while demand for hybrids will remain strong.
Growth in deployment of charging stations is expected to continue and Sapru says that "will likely help encourage electric vehicle adoption."
Copyright Environment News Service (ENS) 2014. All rights reserved.
PHOTO: Panasonic battery pack for Tesla electric cars (Photo by Filip van Rickstal)
© 2014, News Editor. All rights reserved.