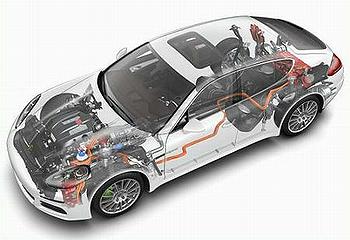 WASHINGTON, DC, December 18, 2013 (ENS) – Ten technologies that enable improved environmental performance in vehicles have been named as finalists for the 2014 Green Car Technology Award™. This recognition of environmentally-conscious automotive technology will be a feature of the Washington Auto Show in the nation's capital in January 2014.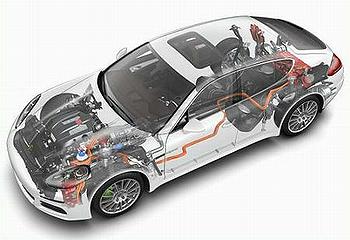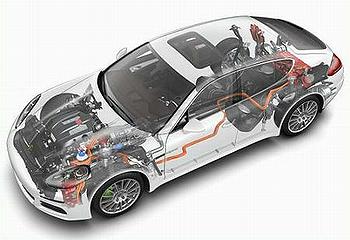 Presenter of the award, the "Green Car Journal," will announce the winner during the show's second Policy Day on Wednesday, January 22.
"Advanced technology plays an increasingly important role in the development of cars and trucks capable of achieving significantly greater levels of efficiency and improved environmental impact," said Ron Cogan, editor and publisher of Green Car Journal and CarsOfChange.com.
"While new and advanced vehicle models get the limelight, it's these underlying technologies that make their amazing achievements possible," said Cogan. "Their crucial role is acknowledged through the Green Car Technology Award™ at the Washington Auto Show."
Finalists include technologies from U.S., European, and Asian automakers that range from petrol-electric hybrid to fuel cell to clean diesel. To qualify for consideration, technologies must be in use on American highways during the award year.
"We are proud that Green Car Journal has partnered with the Washington Auto Show to host this prestigious award, as this is the auto show where technology and innovation are paramount," said Kevin Reilly, president of Alexandria Hyundai and chairman of the 2014 Washington Auto Show.
2014 Green Car Technology Award™ nominees include:
•    Acura Sport Hybrid SH-AWD Powertrain: This three-motor, all-wheel drive Earth Dreams sport hybrid system blends high levels of performance and efficiency.
•    Audi 3.0-liter TDI Diesel Engine: Audi's 3.0-liter turbo direct injection engine with start-stop enables full-size vehicles to offer high fuel efficiency and great performance.
•    BMW i3 CFRP Passenger Cell: BMW engineers an industry first with its use of a lightweight Carbon Fiber Reinforced Plastic Passenger Cell in a production vehicle.
•    Cadillac ELR Regen on Demand: This system allows drivers paddle shifter control of regenerative braking and deceleration to recapture energy and create on board electricity.
•    Ford 1.0-liter EcoBoost Engine: Ford's smallest EcoBoost engine applies direct injection and turbocharging to eke hybrid-like 45 highway mpg from the 2014 Fiesta.
•    Honda Accord Plug-In Powertrain: Achieving up to 115 MPGe, Honda's Earth Dreams plug-in powerplant allows driving in electric, hybrid, or fuel-only modes.
•    Hyundai Fuel Cell: Bringing hydrogen propulsion to a production vehicle available in the U.S., Hyundai's hydrogen fuel cell is quiet, zero-emission, and has a 300 mile range.
•    Mazda i-ELOOP Brake Energy Regeneration System: A unique capacitor-based regenerative braking system designed to reduce parasitic engine losses that rob mpg.
•    Porsche Plug-In Hybrid Powertrain: Fast and powerful, Porsche's plug-in hybrid powerplant brings exceptional performance and allows all-electric driving up to 84 mph.
•    Ram Truck 3.0-Liter EcoDiesel Engine: The first clean diesel engine for light-duty trucks in the United States, the EcoDiesel powerplant is efficient and approved for B20 biodiesel.
The 2014 Washington Auto Show, known in the industry as the "Public Policy Show," is produced by the Washington Area New Automobile Dealers Association.
It will showcase more than 700 vehicles from over 42 domestic and import auto manufacturers and a special exhibit of the world's most luxurious rides.
The Washington Auto Show has been accredited by the International Organization of Motor Vehicle Manufacturers (OICA), the industry-credentialing body for the world's top auto shows, as one of the five top tier auto shows in America.
Copyright Environment News Service (ENS) 2013. All rights reserved.