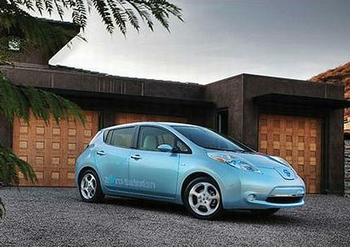 AUCKLAND, New Zealand, July 31, 2013 (ENS) – While a compact city may be more efficient for gasoline-powered vehicles, a sprawling city is more efficient when electric vehicles are the means of transport and solar electricity is the main energy source, according to new research by an international team of scientists.
Reversing the negative perception of urban sprawl, researchers from the UK and New Zealand came to the conclusion that photovoltaics on the roofs of detached suburban houses are capable of producing 10 times the amount of energy created by skyscrapers and other commercial buildings.
In a future with photovoltaic solar panels on suburban roofs and increasing use of electric vehicles, the scientists predict that suburbia will adopt a valuable new role – transforming from a high energy consumer into a power provider for the city.
Funded by the University of Auckland under the Transforming Cities initiative, the research was conducted in Auckland by evaluating the energy usage and potential for power generation across typical cross-sections of the city.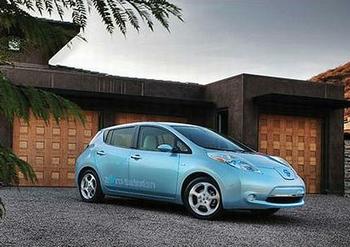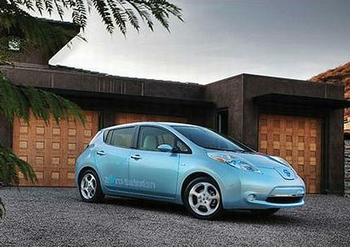 Professor Basil Sharp, University of Auckland head of economics and head of the New Zealand Energy Centre at the university's Business School, directed the analysis.
Sharp and his team say their findings can apply to energy systems in any cities that were designed and developed around the motor vehicle.
"This research could have implications on the policies of both urban form and energy," said one of the researchers, Professor Hugh Byrd, from the School of Architecture in the University of Lincoln, UK.
"Far from reacting by looking to re-build our cities, we need to embrace the dispersed suburban areas and smart new technologies that will enable us to power our cities in a cost-effective way, without relying on ever dwindling supplies of fossil fuels," he said.
"It is more a case of building for the future – when the climate will be warmer, harvesting solar energy will be cheaper than the grid and emerging technologies will replace the internal combustion engine," said Byrd.
The researchers sought to evaluate the contribution that electricity from solar photovoltaics can make to do many things at once – reduce the electricity load of a city, supply the needs of a mixture of building types, reduce peak electricity demand and contribute towards the charging of electric vehicles.
For this energy contribution to be effective, new suburban development may need regulations that require the installation of photovoltaic roofing, along with smart meters and charging points for the electric vehicles.
"Particularly for city center travel where longevity isn't an issue, electric vehicles will become increasingly more attractive as their price drops with mass production and the cost of fuel continues to rise," Byrd said.
Manufacturers currently selling electric vehicles in New Zealand are Holden, which sells the Chevy Volt; Nissan, offering the Leaf; and Mitsubishi, which sells the iMiEV and soon will offer a plug-in hybrid Outlander.
The team's research shows that low density suburbia is not only the most efficient collector of solar energy but that enough excess electricity can be generated to power the daily transport needs of suburbia.
"Photovoltaics on rooftops, of course, also have all the advantages of renewable energy systems, such as reduced carbon emissions, offsetting dependent on the electricity grid and long-term energy security," said Byrd, "all of which will only become more important in cities of the future."
Auckland is adding solar power to its rooftops to meet the City Council's target of reducing greenhouse gas emissions by 40 percent by 2040.
Shed 10 on Queens Wharf has 240 solar panels, the largest roof-mounted system of its kind in the country. The new Wellsford Library has 115 panels that will provide up to 70 percent of the building's electricity.
Auckland Council and partners are developing the Energy Resilience and Low Carbon Strategic Action Plan, which will be available for public feedback in August.
Councillor Wayne Walker, chair of the council's Environment and Sustainability Forum, said, "By using a diverse range of energy sources, including local renewable energy such as solar power, we are creating a more efficient and resilient power network – another goal of the Auckland Plan."
Copyright Environment News Service (ENS) 2013. All rights reserved.