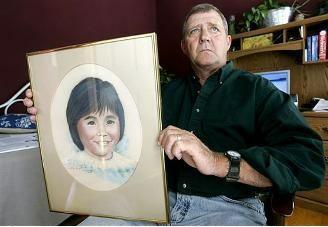 WASHINGTON, DC, July 19, 2012 (ENS) – The U.S. Senate unanimously passed a bill Wednesday that will provide medical care for the estimated 200,000 people who lived on the military base Camp Lejeune in North Carolina during the three decades when water on the base was poisoned by cancer-causing chemicals.
To date, this is the largest recorded environmental incident on a Department of Defense installation in the United States.
The vote to approve the Honoring America's Veterans and Caring for Camp Lejeune Families Act of 2012 came as a result of the efforts of Sgt. Jerry Ensminger, a retired U.S. marine master sergeant of 24 years. His popular petition campaign on Change.org gained more than 135,000 signatures in less a month.
"This is momentous news, not only for the survivors of the water contamination of Camp Lejeune, but for every community fighting for the ability to be safe and healthy where they live," said Ensminger, who lost his nine-year-old daughter Janey to leukemia in 1985.
"It has taken 15 years, countless hours of research and advocacy, an award-winning documentary, and a grassroots campaign for us to get to this point, but I have hope that our victory will make it easier for others," he said.
Ensminger's petition called on the U.S. Congress to provide medical care for the families who were stationed at Camp Lejeune between 1957-1987, a 30-year period when water on the base was contaminated with cancer-causing chemicals.
U.S. Senator Richard Burr, a North Carolina Republican who serves as Ranking Member of the Senate Committee on Veterans' Affairs, said, "This has been a long time coming, and unfortunately, many who were exposed to contaminated water at Camp Lejeune over the years have died as a result and are not with us to receive the care this bill will provide."
Senator Burr said, "While I wish we could have accomplished this years ago, we now have the opportunity to do the right thing for the thousands of Navy and Marine veterans and their families who were harmed during their service to our country. I am encouraged that the House will pass this bill quickly and it will go to the President's desk for his signature."
This legislation will require the Department of Veterans Affairs to provide health care to veterans and their family members who have certain diseases and conditions as a result of exposure to well-water contaminated by human carcinogens at Camp Lejeune
The contamination at the base has been well-documented through the years, though Ensminger says the U.S. government has been slow to respond to calls for medical help for affected veterans and their families. Ensminger has testified before Congress and is the subject of the award-winning documentary "Semper Fi: Always Faithful."
He also co-founded the organization The Few, The Proud, The Forgotten, a group focused on connecting survivors of Camp Lejeune's water contamination to each other.
Ensminger says he has been humbled by the outpouring of support for the victims of Camp Lejeune's water contamination.
"I am thankful to everyone who has supported this work, from our elected officials who chose to truly represent us to the 135,000 people across the country who signed my petition on Change.org," said Ensminger. "Thank you for standing with us. I know I can't bring my daughter back, but now Janey's memory will continue with honor and a message of hope."
Copyright Environment News Service (ENS) 2012. All rights reserved.