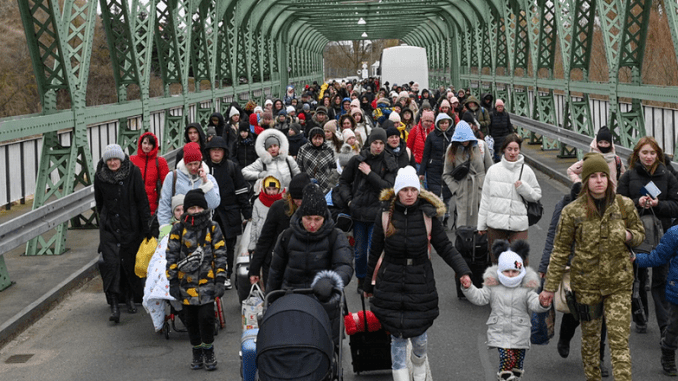 GENEVA, Switzerland, March 6, 2022 (ENS) – On a press call to Geneva from Ukraine, Poland and Moldova on Friday, United Nations officials confirmed the vast numbers of Ukrainians who have been forced from their homes since February 24 by the Russian invasion. To date, approximately 1.5 million people have fled Ukraine, with roughly as many people displaced within the country.
The war is especially hard on children. James Elder, for the United Nations Children's Fund, UNICEF, connecting from the city of Lviv in western Ukraine, said that 500,000 children were forced to flee their homes in just seven days, which was unprecedented.
Elder directed attention to, "those who could not escape, including children in collective children's homes and children with disabilities." He said thousands of children had to spend numerous nights in cold bunkers and underground shelters. Humanitarian needs are multiplying by the hour, he said, and many people are cut off from essential services, including health care. He gave multiple examples of solidarity he had witnessed on the ground in Ukraine.
A UNICEF humanitarian convoy is on its way, but as long as the conflict continues, Elder warned, the demand for humanitarian aid will outstrip the supply.
Help is on the way into Ukraine from several directions, but Russian shelling is making it difficult to deliver aid, says the United Nations Refugee Agency, UNHCR.
A convoy with supplies from UNHCR is on its way to Moldova from Greece, and the agency is going all out to scale up the humanitarian response.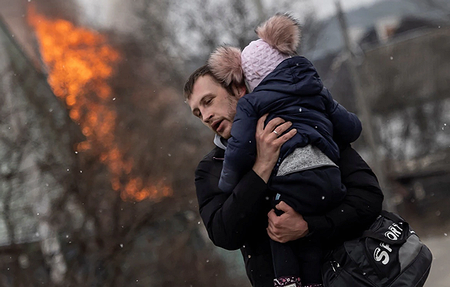 "But the volatile situation, security concerns, lack of safe access for humanitarian workers and movement restrictions are posing major challenges for aid workers, including UNHCR staff," said Shabia Mantoo with the United Nations Refugee Agency, UNHCR.
"UNHCR continues to deliver when safe to do so, providing some assistance and engaging in protection activities like working with internally displaced community leaders to assess humanitarian needs and identify safe sites where IDPs can be received," Mantoo said. "UNHCR is also preparing to deliver assistance to internally displaced people in western Ukraine where humanitarian access is easier and is also strengthening nationwide hotlines to provide critical protection information to displaced civilians."
Joung-ah Ghedini-Williams, also with UNHCR, connected from Palanca, a village in Moldova near the border with Ukraine. The rate of the ongoing exodus is "phenomenal." Numbers are increasing hourly, she said, with lengthy lines of cars at the borders.
Williams spoke of families caught on the horns of an awful dilemma – whether to leave their homes to protect themselves and save their children, or to stay in Ukraine with their other family members.
Urgently needed medical help is also on the way. Dr. Flavio Salio, Emergency Medical Team Network Leader at the World Health Organization, WHO, connecting from the Poland-Ukraine border, said that the first WHO cargo shipment with emergency supplies had arrived in Warsaw, and is now moving towards the border, and would cross soon into Ukraine.
WHO is assessing the needs on both Polish and Ukrainian sides, Dr. Salio said. Possible medical evacuations of civilians would also need to be looked into carefully; safe humanitarian access was paramount in this regard.
Christian Lindmeier, also with WHO, disclosed that within Ukraine, WHO is looking into setting up field hospitals and supporting local medical centers. There would be no setting up of field hospitals in neighboring countries, he said.
Jens Laerke, for the Office for the Coordination of Humanitarian Affairs, OCHA, also said that the "relentless shelling" of the past several days had affected access to essential services. Dwindling cash reserves and empty ATM machines are making it difficult to purchase necessities, he said.
At the borders, other countries are welcoming Ukrainians with food, transportation offers of places to stay. The need is heart-wrenching.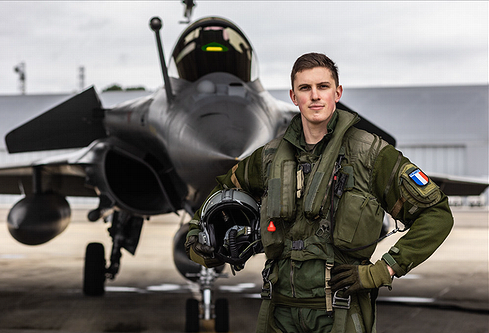 In Poland, UNHCR field staff report miles of queues at the border on the Ukrainian side. Most arrivals are women and children from all parts of Ukraine. Temperatures are freezing and many have reported spending days on the road waiting to cross. UNHCR is providing new arrivals with information and legal services through a Polish legal partner.
In Hungary, Ukrainians and other nationalities are guided to assembly points where they can apply for asylum and are granted temporary documentation. Support is being provided by municipalities humanitarian actors, and members of the community.
There are lines of up to 20 hours to enter Romania. National authorities are managing accommodation and transport; new arrivals are being moved from the border to reception centres or other locations. Local communities are helping with transport and accommodation, while private companies are paying for hotels. Volunteers are providing interpretation services and other forms of practical support.
In Moldova, it is still taking 24 hours to cover the 60-odd kms (40-odd miles) between the besieged port city of Odessa and the Ukraine-Moldova border. New arrivals are being accommodated in temporary reception centres and more sites are being identified. Some have found their own accommodation or are being hosted by local communities. UNHCR is helping enhance reception capacity and is distributing blankets, sleeping bags and hygiene items. An airlift from Dubai is due to arrive tomorrow with more supplies.
Arrivals to Slovakia are lower but the government is maintaining an open and welcoming policy towards refugees, and has rapidly changed asylum laws to help fast-track asylum procedures. Financial and material support is being provided by local communities, who are supporting refugees with food and hygiene items, offers of free transport, and accommodation. Local municipalities and villages are also creating temporary shelters for refugees.
Refugees From Ukraine Can Find Homes Across the EU
The scale of the refugee crisis has prompted the unprecedented decision by the European Union to offer formal temporary protection to refugees fleeing Ukraine.
"The European Union has triggered, for the first time ever, the so-called Temporary Protection Directive," European Commission President Ursula von der Leyen of Germany announced March 3.
"It effectively opens up residency rights for most refugees to live and work in the European Union, to have access to health services or, for example, schools, for at least a year. We know that this conflict is far from over. And to be very clear, we are ready to take further severe measures if Putin does not stop and reverse the war he has unleashed. We are determined, we are united," said von der Leyen, a former German defense minister.
"Europe stands by those in need of protection," she said. "All those fleeing Putin's bombs are welcome in Europe. We will provide protection to those seeking shelter and we will help those looking for a safe way home."
Set up in the aftermath of the Yugoslav war, an EU law known as the Temporary Protection Directive was designed to be used in the event of a "mass influx or imminent mass influx" of people coming into an EU State.
It is a form of temporary protection aimed at offering immediate help by granting large groups of people collective protection status for up to a year, with a possibility of extension of up to three years, without going through individual asylum claims. It allows access to housing and other benefits such as education, health, social welfare, and residency permits.
The Directive sets out criteria for the reunification of separated families in the case that one or several relatives enjoy temporary protection but others do not. Once reunited, all members have to be granted residence permits to stay in the host country.
EU Justice and Home Affairs Ministers met on March 3 in Brussels for the Justice and Home Affairs Council where they unanimously approved implementing the Temporary Protection Directive. The meeting is co-chaired by Gérald Darmanin, Minister of the Interior of France; and Éric Dupond-Moretti, Keeper of the Seals and Minister of Justice of France, which holds the rotating Presidency of the Council of the European Union.
Featured image: Ukrainian refugees walk a bridge in the border crossing of Zosin-Ustyluh, western Ukraine, at the border with Poland, March 6, 2022. (Photo courtesy Voice of America)
Environment News Service (ENS) © 2022 All Rights Reserved.