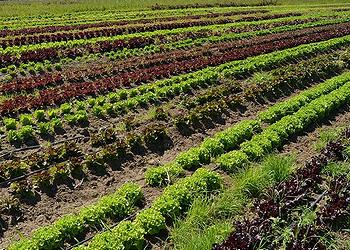 SAN FRANCISCO, California, October 28, 2013 (ENS) – The Real Food Media Film Contest, a new competition seeking short films about sustainable food and farming, is welcoming entries at: www.realfoodmedia.org.
The contest invites aspiring filmmakers, or teams of food changemakers working with communicators, to create 30-second to four-minute films in one of four styles: documentary, advocacy, experimental, or wildcard.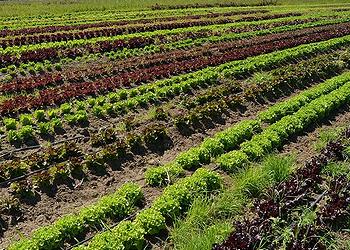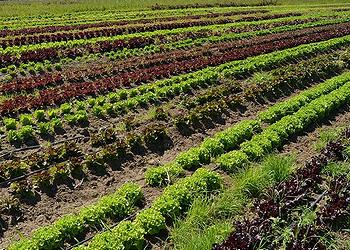 The deadline for entries is 9 pm EST on February 3, 2014.
A panel of well known food and film experts will act as judges to select the top film. Members of the public can vote online beginning Wednesday, February 12.
Winners will be announced on March 4, 2014.
Cash prizes will be given to the best 10 films and the audience choice winner, including a $5,000 grand prize and a chance for a screening at the Food and Farm Film Festival in San Francisco in April 2014.
The top films will be considered for showcasing on the TEDxManhattan website.
Contest judges include:
•      Padma Lakshmi, cookbook author, actress, model and television host
•      Michael Pollan, journalist and author, "Omnivore's Dilemma"
•      Robert Kenner, Academy Award-nominated director, "Food Inc."
•      Eric Schlosser, journalist and author, "Fast Food Nation"
•      Johanna Blakley, managing director, Norman Lear Center, University of Southern California
•      Byron Hurt, director and producer, "Soul Food Junkies"
•      Alice Waters, Chez Panisse and Chez Panisse Foundation
•      Keri Putnam, executive director, Sundance Institute
•      The Jamie Oliver Food Foundation, USA
•      Emily Zweber, organic farmer, Elko, Minnesota
For documentaries, an entrant can choose to profile someone innovating effective cooking and gardening programs, bringing healthy food into communities in need, or achieving policy changes to ensure more people have access to healthy food.
In the advocacy category, entrants can choose to create a persuasive piece focused on sustainability themes such as protections from pesticides, addressing antibiotic abuse on factory farms, or restrictions on junk food marketing to children.
In the experimental category, entrants can choose to bring to life the concept "the hands that feed us."
Wildcard entrants can shine a light on sustainable food and farming in any manner they choose – funny, serious, or artsy.
For more information on each of the categories, visit www.realfoodmedia.org.
The contest, directed by award-winning author and sustainability advocate Anna Lappé, is an initiative of the Real Food Media Project and an extension of the Food MythBusters series, viewable at www.foodmyths.org.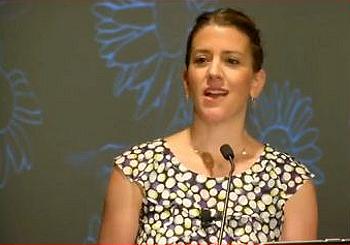 "This contest gives an opportunity for filmmakers to generate powerful storytelling about food, farming, and sustainability," said Lappé, director of the Real Food Media Project.
"The more great minds we have thinking about these issues and producing creative ways to deliver the messages, the better," she said.
With her mother Frances Moore Lappé, author of 18 books including the three-million copy "Diet for a Small Planet," Anna co-founded the Small Planet Institute, an international network for research and popular education about the root causes of hunger and poverty based in Cambridge, Massachusetts.
The Lappés are also co-founders of the Small Planet Fund, which has raised nearly $1 million for democratic social movements worldwide, two of which have won the Nobel Peace Prize since the fund was founded in 2002.
"This contest is a great opportunity to support the food movement and independent filmmaking. The two are a perfect fit," says Eric Schlosser, author of Fast Food Nation and a contest judge.
"There's incredible interest today in where our food comes from and how it is produced— and this generation has so much to say about it. The contest provides a great platform for original voices that can help make a change by delivering this increasingly important information," says journalist Michael Pollan, another contest judge.
Filmmakers can submit entries that include footage they have already shot. The contest organizers say, "If the final cut you submit hasn't already lived on the Internet or been screened at another venue, absolutely. If it has, you can still submit it, but it must be edited for the contest. So change it up, put a new spin on footage you've already shot, add to something you've been working on, and enter."
The Real Food Media Project is a collaborative initiative to spread the story of our food with creative films, an online film contest, a web-based action center, and grassroots events. It is a project of Corporate Accountability International.
Copyright Environment News Service (ENS) 2013. All rights reserved.
© 2013, News Editor. All rights reserved.