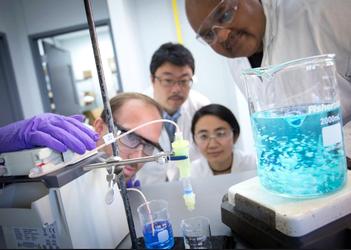 WASHINGTON, DC, January 29, 2018 (ENS) – The U.S. Department of Energy's National Energy Technology Laboratory has found high concentrations of rare earth elements, REE, in coal samples taken from five American coal basins.
Critical in the manufacture of electronics, medical apparatus and military equipment, the rare earth elements have been recovered from coal and coal by-products in the Illinois, Northern Appalachian, Central Appalachian and Rocky Mountain Coal Basins, and the Pennsylvania Anthracite region.
"Rare earth elements are vital to the development and manufacturing of high-tech devices such as computers, cell phones, and our national defense systems," said U.S. Secretary of Energy Rick Perry.
But currently, China controls about 98 percent of the world market for these critical minerals.
"The current difficulties and high expenses associated with rare earth element extraction has left the U.S. dependent on foreign REE imports," said Perry. "Supporting innovative research and development to establish efficient, cost-effective REE extraction methods is critical to our country's energy and national security."
Rare earth elements are a set of 17 chemical elements in the periodic table – the 15 lanthanides plus scandium and yttrium – irreplaceable due to their unique magnetic, phosphorescent, and catalytic properties.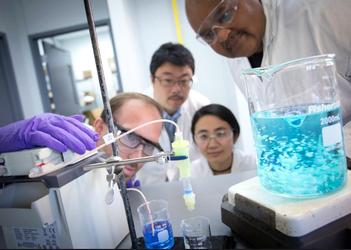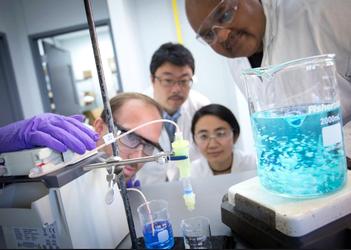 Rare earth elements enable technologies from the miniaturization of electronics such as smartphones, to green energy and medical equipment, from wind turbines to electric car batteries, missiles and other military systems.
According to the 2013 Worldwide Threat Assessment of the U.S. National Intelligence Office, rare earths are "essential to civilian and military technologies and to the 21st-century global economy, including green technologies (e.g. wind turbines and advanced battery systems) and advanced defense systems."
Some rare earth elements, like terbium and dysprosium, are used to make high powered magnets for speakers and hard drives, while others like europium and yttrium are critical for satellite communications and guidance systems.
The amount of rare earth elements used in each piece of equipment is tiny but critical to the unit's performance.
An iPhone, for instance, uses eight rare earths – in its colored screen, its speakers, and to enable miniaturization of the phone's circuitry.
While the amount of rare earths in each phone is very small, the quantity of phones sold each year is enormous. According to Apple, in the 2016 fiscal year, the company sold nearly 212 million iPhones.
China became the world's largest producer of rare earths in the 1990s. China is also the world's dominant consumer of rare earths. Japan and the United States are the world's second and third largest consumers of rare earths.
In 2010 and 2011, Chinese exports of rare earths fell, driven by increasing consumption in China. China announced that it may even have to import certain rare earths, including some deemed "critical" by the U.S. Department of Energy.
But now, China has found a new source of rare earths. The state news agency Xinhua reported on January 15 that new rare earth deposits have been discovered in eastern China's Jiangxi Province.
A four-year geological survey in 18 cities and counties in southern Jiangxi led to the discovery of more than 10 mid-size or large deposits, according to Jiangxi's provincial Department of Geology and Mineral Resources Development.
The Jiangxi discovery makes U.S. access to domestic supplies of rare earths even more important. The samples of rare earth elements found in U.S. coal and coal by-products are highly concentrated, containing greater than 300 parts per million (ppm).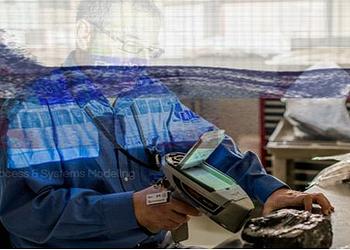 Concentrations of rare earths at 300 ppm are integral to the commercial viability of extracting REEs from coal and coal by-products, making the National Energy Technology Laboratory's finding important in the effort to develop economical domestic supplies of these elements.
The discovery was made in partnership with West Virginia University, the University of Kentucky, Tetra Tech, and the XLight Corporation.
West Virginia University explored acid mine drainage from bituminous coal mines in the Northern and Central Appalachian Coal Basins, while Tetra Tech looked at bituminous, sub-bituminous, and anthracite coal from the same basins.
Meanwhile, the University of Kentucky analyzed western Kentucky bituminous coal in the Illinois Coal Basin, and XLight Corporation investigated coal-related materials in the Eastern Pennsylvania Anthracite Region.
In November, University of Kentucky researchers announced that they produced nearly pure rare earth concentrates from Kentucky coal using an environmentally-conscious and cost-effective process.
"As far as I know, our team is the first in the world to have provided a 98 percent pure rare earth concentrate from a coal source," said Rick Honaker, UK professor of mining engineering.
Interest in REEs is at an all-time high in the United States right now, with the Department of Energy, DoE, investing millions in research.
Honaker has received $7 million from the DoE to produce rare earths from Kentucky coal sources, and $1 million for other REE projects.
"The primary objective for our DoE project was to produce a concentrate containing a minimum of two percent rare earth elements," he said. "We have far exceeded this objective."
The process recovered more than 80 percent of the REEs present in the feed sources. Critical elements such as neodymium and yttrium, used in national defense technologies and the high-tech and renewable energy industries, represented over 45 percent of the total concentrate recovered.
The new recovery process efficiently separated scandium, a rare earth element used for aerospace and lighting applications.
The achievement was made possible using a patent pending process developed by Honaker and Wencai Zhang with funding provided by a U.S. Department of Energy Cooperative Agreement.
Honaker said, "Our novel rare earth recovery process is low cost and more environmentally friendly than alternative technologies, such as solvent extraction."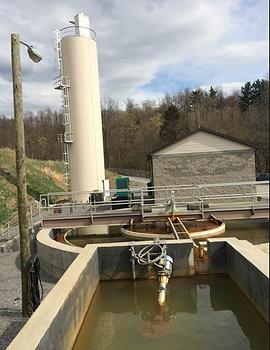 The process will be part of a mobile rare earth recovery pilot-scale plant being developed and tested by Honaker's research team as part of the Department of Energy project. It is expected to be operational during spring 2018.
Last October, the National Energy Technology Laboratory announced a $644,000 research grant to West Virginia University, WVU, to continue its research supporting the recovery of rare earth elements from coal and coal by-products.
Since February 2016, the West Virginia Water Research Institute at WVU has led $5.6 million in research across four projects under that program, including $4.46 million in federal and $1.13 million in industry funds.
The team's research includes a current project to build a pilot-scale processing plant on the WVU Evansdale campus.
The October grant will allow the Water Research Institute, WRI, team to develop processes for extraction of rare earth elements at the point of discharge, where operators are required to treat acid mine drainage, called "orange water," the most familiar and abundant pollutant in West Virginia waters.
"This would further improve the economics of REE recovery by producing a purified product at the mine, dramatically reducing transportation and waste handling costs," said Paul Ziemkiewicz, WRI's director and the project's principal investigator.
WRI's research is moving toward commercializing a process for recovering rare earth elements from acid mine drainage using bituminous mines in the Northern and Central Appalachian Coal basins as a feedstock, with final design and construction of bench-scale test facilities beginning this month.
By offering the potential to integrate rare earth extraction and mine-side acid mine drainage remediation systems, the technology creates an economic incentive to improve those systems.
A second bench-scale facility is being designed for construction by the University of North Dakota to recover REEs from lignitic material.
Lignite, often called brown coal, is a soft brown combustible sedimentary rock formed from naturally compressed peat. It is classed as the lowest rank of coal due to its low heat content.
The U.S. private sector is getting in on the rare earth recovery action. A pilot-scale facility is being designed and constructed by Physical Sciences Inc.
Two additional pilot-scale REE recovery facilities began operating in September 2017. Inventure Renewables is using material from the Eastern Pennsylvania Anthracite Region and Marshall Miller & Associates using refuse from the Northern Appalachian Upper Freeport bituminous coal preparation plant.
Copyright Environment News Service (ENS) 2018. All rights reserved.