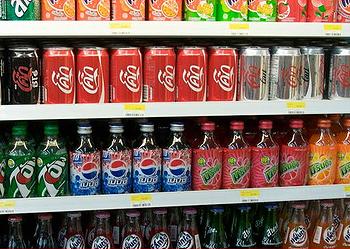 ROME, Italy, April 25, 2014 (ENS) – The two largest beverage companies in the world have pledged to conduct their businesses in ways that promote secure ownership rights and equitable access to land, fisheries and forests as a means of eradicating hunger and poverty, supporting sustainable development and protecting the environment.
PepsiCo has joined the Coca-Cola Company in backing a set of global guidelines that protect the rights of poor and vulnerable people to land, livelihoods and food security.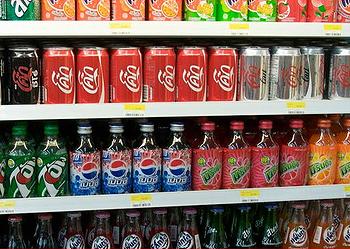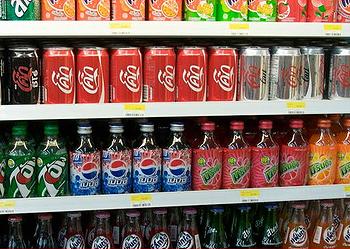 The Voluntary Guidelines on the Responsible Governance of Tenure of Land, Fisheries and Forests in the Context of National Food Security were initiated by the UN Food and Agriculture Organization, FAO, and endorsed by the Committee on World Food Security in 2012.
Since then, implementation has been encouraged by the G20 countries, the UN sustainable development summit Rio+ 20, the UN General Assembly and the Francophone Assembly of Parliamentarians.
Although the guidelines are only voluntary, the FAO believes that having the two largest beverage companies in the world vow to support them is a major advance.
"Securing the official commitment and operational support of both PepsiCo and the Coca-Cola Company is tremendously significant for the implementation of the Voluntary Guidelines and we hope that more large private companies will follow their lead," said Marcela Villarreal, director of the FAO's Office for Partnerships, Advocacy and Capacity Development.
The guidelines call for the commitment of both the public and private sectors, and include recommendations to safeguard local people's rights in the event of large-scale land acquisitions, warding off land grabs.
PepsiCo has published a policy recognizing its obligations to respect and protect the rights of local people and encouraging its supplier countries to meet certain standards, including the principles listed in the Voluntary Guidelines.
"PepsiCo is committed to doing business the right way and has a zero tolerance for illegal activities in our supply chain and land displacements of any legitimate land tenure holders which are contrary to the International Finance Corporation Performance Standards. We recognize these situations can occur, and PepsiCo has a responsibility to address them," the corporation said in a statement in March.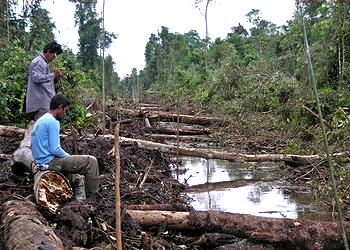 In addition to fair and legal negotiations on land transfers and acquisitions in developing countries, the company has pledged to carry out social and environmental assessments across its global supply chains, beginning in Brazil, its top sugar-sourcing country.
The guidelines do not explicitly address water and other natural resources, such as mineral rights. But the preface to the Guidelines notes that responsible governance of tenure of land, fisheries and forests is inextricably linked with access to and management of other natural resources, such as water and minerals.
A global snack foods and beverage giant, PepsiCo gave its support to the guidelines after its competitor, The Coca-Cola Company, publicized a commitment to land rights in November 2013.
Working with Oxfam, Coca-Cola committed to help protect the land rights of communities and conduct assessments in some of the world's top sugarcane-producing regions, in addition to implementing a zero tolerance stance on land grabbing across its supply chain.
Coca-Cola made these commitments after more than 225,000 people signed petitions and took action as part of Oxfam's campaign to urge food and beverage companies to respect community land rights.
Coca-Cola committed its bottlers to do the same. Coca-Cola also said it will do sweeping social and environmental assessments across its supply chains beginning with Colombia, Guatemala and Brazil, then moving on to India, South Africa and other countries, and that it will publicly reveal its biggest sugarcane suppliers.
Judy Beals, campaign manager for Oxfam's Behind the Brands Campaign, said, "This commitment is further evidence that no company is too big to listen to its consumers. The biggest food giants in the world are changing how they operate because consumers are demanding it."
But many environmental groups are not satisfied with these voluntary commitments. PepsiCo has been singled out by a coalition that includes the Years of Living Dangerously project, Rainforest Action Network, the Union of Concerned Scientists and the global consumer watchdog group SumOfUs.org for its continued use of large quantities of "conflict palm oil."
Conflict Palm Oil is palm oil produced through practices that cause rainforest destruction, human rights violations and contribute to climate change. Palm oil production also contributes to the extinction of orangutans, who are being squeezed out of their last remaining habitat to make way for oil palm plantations.
PepsiCo is the largest globally distributed snack food company in the world and the coalition says it currently has "no truly responsible palm oil purchasing policy" to assure its customers that PepsiCo products do not contain conflict palm oil.
PepsiCo consumes more than 450,000 metric tons of palm oil annually for its snack food brands in the United States, Mexico, Latin America, Asia and Europe, and its consumption is on the rise.
"PepsiCo risks serious damage to its brand by refusing to do the right thing and accept the challenge to eliminate deforestation, human rights violations and climate pollution from its palm oil supply chain," said Ginger Cassady, forest program director at Rainforest Action Network, based in San Francisco.
"PepsiCo has fallen behind its peers by failing to raise its standards to the new global benchmark that's been set for responsible palm oil use."
The first two episodes of the newly premiered, star-studded climate series, "Years of Living Dangerously," include Harrison Ford acting as a correspondent investigating the story of how industrial palm oil production is wreaking havoc on forests, peatlands and people in Indonesia, while contributing carbon pollution to the atmosphere.
At the end of the second episode, which first aired on Showtime on April 20, viewers are directed to a website which invites them to call out PepsiCo's CEO Indra Nooyi to go on the record about her company's continued use of palm oil.
PepsiCo is one of the "Snack Food 20" group of companies targeted by Rainforest Action Network's year-old Conflict Palm Oil campaign.
Several of these companies, including Mars, Kellogg, General Mills, Unilever and Nestle, have recently responded to consumer demands by announcing new commitments and strengthening their palm oil purchasing policies or sourcing practices.
Copyright Environment News Service (ENS) 2014. All rights reserved.