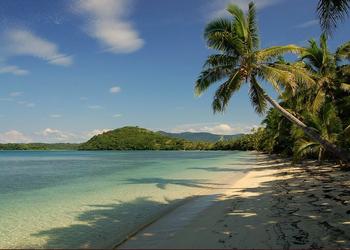 BANGKOK, Thailand, November 24, 2014 (ENS) – An abnormal warming of surface ocean waters, known as the El Niño effect, forecast for the coming six months is threatening extreme weather conditions for Pacific island states' industry and infrastructure, the United Nations warned Friday.
A joint warning issued by the UN Economic and Social Commission for Asia and the Pacific (ESCAP) and the Regional Integrated Multi-Hazard Early Warning System for Africa and Asia (RIMES) says the Pacific region's wet season during the next six months will be a tough one for the small island nations dotted across the ocean.
The resulting changes in climate will mean both increased and decreased rainfall, depending on the exact location of each island. In both cases the rains or lack of rain will threaten vulnerable sectors such as agriculture, freshwater resources, reef ecosystems, fisheries, public health and infrastructure.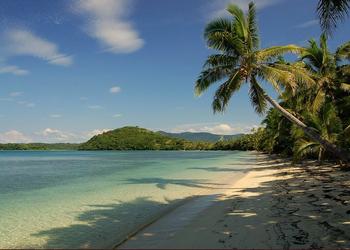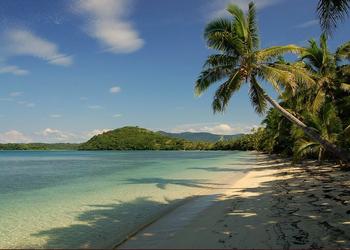 "Even a weak El Niño event could put Pacific Island countries at high risk," said Shamika Sirimanne, director of ESCAP's Information and Communications Technology and Disaster Risk Reduction Division.
"Their location means they are often described as disaster hotspots and their remoteness and economic fragility add to their vulnerability to shocks from even mild deviations in climate," she said.
The advisory for Pacific island countries explains that El Niño will be associated with irregular rainfall in the Pacific region, although effects vary across different regions within each country.
The northern parts of many countries, especially those with wide geographical coverage, will experience increased rainfall during an El Niño year, while the southern parts receive less.
A reduced wet season rainfall could impact subsistence agriculture the most, causing a loss of cash income and reducing people's ability to support themselves – particularly in Timor-Leste, Papua New Guinea, Solomon Islands, Vanuatu, and Fiji.
Countries that normally have very low dry season rainfall, such as Timor-Leste and Papua New Guinea, are put at particular risk of drought-like conditions, ESCAP said.
Meanwhile, the likelihood of cyclones and severe storms for the Marshall Islands, the Cook Islands, Tuvalu, Samoa, Niue and Fiji is predicted to increase by 30 percent as ocean temperatures temporarily increase, the forum said.
To monitor these risks, ESCAP recommends establishing a regional mechanism that helps make proactive climate information available to support better preparedness and resilient development planning.
Strengthening early warning systems and multi-stakeholder platforms for risk communication in this way would facilitate understanding of the long-term risks and harmonization of risk management strategies and development plans of countries in the region, the agency said.
ESCAP is the regional development arm of the United Nations for the Asia-Pacific region. Made up of 53 Member States and nine Associate Members, with a geographical scope that stretches from Turkey in the west to the Pacific island nation of Kiribati in the east, and from Russia in the north to New Zealand in the south, the region is home to 4.1 billion people, or two thirds of the world's population.
This makes ESCAP the most comprehensive of the United Nations five regional commissions, and the largest United Nations body serving the Asia-Pacific region.
Copyright Environment News Service (ENS) 2014. All rights reserved.