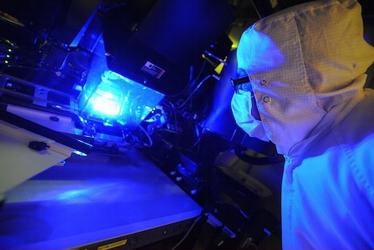 WASHINGTON, DC, January 29, 2015 (ENS) – As more communities look to solar energy as a source of clean, renewable electricity, the Obama Administration is investing more than $59 million in solar energy innovation, Energy Secretary Ernest Moniz announced today.
The funds are being spent in support of the administration's effort to double renewable energy generation for a second time by 2020.
The Energy Department is making $45 million in funding available to quickly move innovative solar manufacturing technologies to market.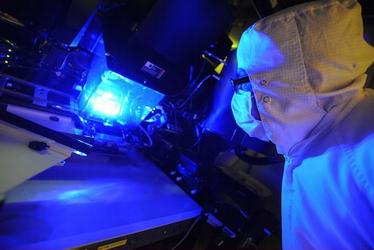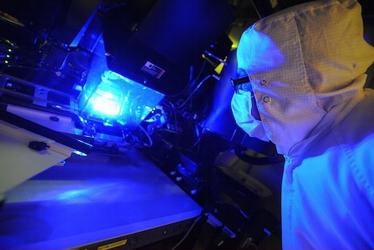 The agency is also awarding roughly $14 million for 15 new projects to help communities develop multi-year solar deployment plans to install solar electricity in homes, businesses, and communities.
The awardees include not-for-profits, utilities, industry associations and universities as well as state and local jurisdictions in California, Illinois, Minnesota, New York, Utah, Virginia, Vermont, Wisconsin and Washington, DC.
Also today Secretary Julian Castro, of the U.S. Department of Housing and Urban Development, HUD, and Governor Jerry Brown of California announced the expansion financing for energy efficiency and solar energy in multifamily housing.
About a quarter of U.S. households live in multifamily housing units, with more than three million units in California alone. Improving the energy efficiency of these buildings nationwide by 20 percent would save nearly $7 billion in energy costs each year and cut 350 million tons of carbon pollution in a decade, the officials calculate.
Property-Assessed Clean Energy, or PACE, Financing for Multifamily Housing is an innovative mechanism for financing energy efficiency and renewable energy improvements.
Governor Brown announced he is establishing a California Multifamily PACE Pilot in partnership with the MacArthur Foundation.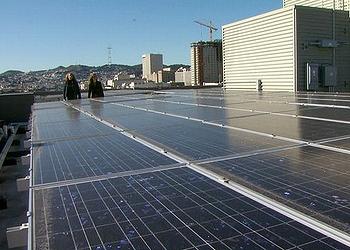 MacArthur is committing $10 million to help reduce the carbon footprints of some of California's least energy efficient buildings and make housing more affordable for low-income families, seniors, and individuals with special needs, such as veterans and the formerly homeless.
The pilot will enable PACE financing for an entire segment of commercial PACE projects that include some of the multifamily properties within HUD, the California Department of Housing and Community Development, and the California Housing Finance Agency's portfolios.
"The lack of efficient, workable financing options is a critical hurdle to meaningful energy efficiency gains throughout the U.S. multifamily sector," said Debra Schwartz, MacArthur's Director of Program-related Investments.
"Fortunately, there are a growing number of creative models that can help owners upgrade multifamily buildings in ways that significantly reduce energy usage while increasing local economic activity and improving long-term affordability for hard-pressed low-income renters," she said.
Secretary Castro is issuing guidance clarifying the circumstances under which his agency can approve PACE financing on HUD-assisted and-insured housing in California.
The Energy Department will work with the State of California to design and undertake a study assessing the performance of California's PACE program.
Today's actions set the country on a track to reach the President's goal of installing 100 megawatts of renewable energy across federally subsidized housing by 2020.
Secretary Moniz said the new funding will help lower the cost of going solar and enable businesses to develop solutions for overcoming technical, regulatory, and financial challenges.
"As President Obama noted in his State of the Union address, the U.S. brings as much solar power online every three weeks as we did in all of 2008," said Moniz.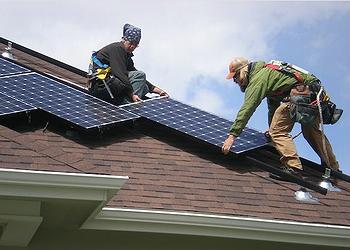 "As the price of solar continues to drop, the Energy Department is committed to supporting a robust domestic solar manufacturing sector that will help American business meet growing demand and help American families and businesses save money by making solar a cheaper and more accessible source of clean electricity, the secretary said.
Rhone Resch, president and CEO of the Solar Energy Industries Association, said, "These far-reaching efforts will help to create new American jobs, give local economies a big boost and help to reduce pollution. It's a huge win all the way around. But it gets even better: It will also help to save money. Clean, reliable solar energy is now more affordable than ever, with blended average system prices having declined 53 percent since 2010."
The $45 million Technology to Market funding opportunity announced today is part of the Department's Clean Energy Manufacturing Initiative, aimed at boosting American competitiveness and supporting a strong domestic, clean energy manufacturing sector.
The funds are intended to help cut non-hardware "soft costs" costs of moving to solar technologies such as photovoltaics and power electronics. These costs include: customer acquisition, permitting, financing, connecting to the electric grid and inspection.
The 15 Solar Market Pathways projects will promote solar deployments at residential, community, and commercial scales – from expanding shared or community solar programs and local financing mechanisms, to integrating solar energy generation into emergency response plans.
To date more than 17 gigawatts of solar power have been installed in the United States – enough to power 3.5 million average American homes. Deployment is expected to accelerate as costs continue to fall and more residential, commercial, and utility-scale projects come online.
Copyright Environment News Service (ENS) 2015. All rights reserved.