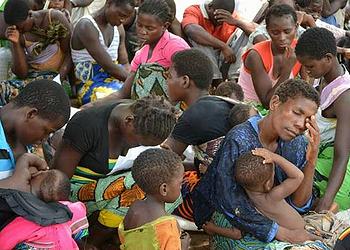 GENEVA, Switzerland, January 30, 2015 (ENS) – Severe flooding across southern Africa is killing, injuring and displacing a rising number of people, and more rain is in the forecast. Malawi's Department of Climate Change has forecast a cyclone formation that will affect the entire southern Africa region.
The international community must rapidly respond to the devastating flooding affecting Malawi with critical humanitarian aid and more funding, a group of United Nations human rights experts urged today, warning that the African country is facing "its worst flooding in living memory."
Each year, Malawi is hit by floods and droughts, requiring emergency responses. This year, flooding caused displacement of over 170,000 people, while an estimated 116,000 households have lost their crops and livestock.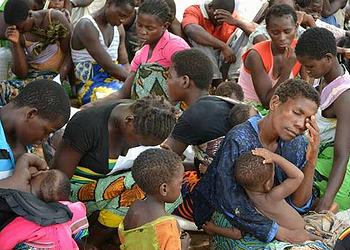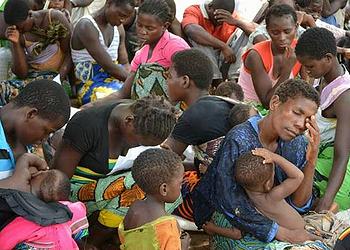 In Nsanje district alone, 79 people are confirmed dead with another 153 people still missing.
"The flooding has displaced large numbers of people and presents massive and complex challenges for governments and their humanitarian allies in the short, medium and longer-term," said Chaloka Beyani, special rapporteur on the human rights of internally displaced persons.
Independent experts, or special rapporteurs, are appointed by the Geneva-based Human Rights Council to examine and report on a country situation or a specific human rights theme.
"Evacuation of affected populations should be undertaken where necessary to save lives, and an effective humanitarian response is essential to address the needs of internally displaced people and others affected," Beyani urged. "Helping people to return and reconstruct devastated homes – when circumstances allow – will be just one challenge among many to rebuild lives and livelihoods and should be part of a broader recovery plan."
The flooding began in mid-January when a tropical disturbance that had already swamped southern Africa with rain strengthened into Tropical Storm Chedza as it passed over the Mozambique Channel.
When Chedza passed over the impoverished Indian Ocean island nation of Madagascar January 16, it brought blasting winds and heavy rains that killed at least 68 people and destroyed thousands of homes, displacing 130,000 others, according to the the National Bureau of Risk Management and Disaster.
Madagascar's government appealed for international aid on Wednesday to cope with the damage left by Tropical Storm Chedza across great expanses of the Indian Ocean island, causing some US$40 million worth of damage to infrastructure, homes and crops.
Prime Minister Jean Ravelonarivo said on national radio Wednesday, "The country is in a state of disaster and officially appeals for aid both nationally and internationally."
The same weather system produced widespread flooding in Mozambique and Malawi in one of the worst disasters to strike the Southern African region. Many rivers overflowed, swamping roads, bridges, homes and crops.
Mozambique has reported 84 fatalities with 90,000 people affected.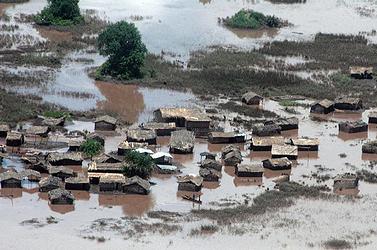 In Malawi, this year's rains have come ahead of their usual schedule, repeatedly bursting the banks along the Shire and Ruo rivers, and warnings of flash floods remain in place, with more rain forecast for the country's Northern region.
With over a third of Malawi devastated by floods after weeks of heavy rains, and with the fear of more to come, the International Federation of Red Cross and Red Crescent Societies, IFRC, has launched a 2.6 million Swiss franc (US$2.8 million) emergency appeal to help 42,000 desperate people.
The appeal will support emergency operations of the Malawi Red Cross Society, which is already aiding thousands of destitute people in the worst-hit southern districts of Nsanje, Chikwawa, Phalombe and urban Blantyre.
Michael Charles, IFRC's acting regional representative in southern Africa, described the desperation in camps he had visited. "People have lost everything, conditions are dire and they don't know where their next meal is coming from."
"I saw a camp of 2,500 people where 40 or 50 people sheltered in tents meant for a family of no more than 10. Food distribution was intermittent and those 2,500 had access to just four latrines. That's the common picture," said Charles. "The camps are overcrowded and overwhelmed."
Charles says camp numbers are growing as soaked houses collapse. And, he points out, the flooding has come early in the rainy season. Though the water has now receded, more rain is on the way.
The appeal seeks to fund a Red Cross operation in which safe water, sanitation and hygiene promotion would be provided in Blantyre and Phalombe, health and care services would help reduce risks in all four districts, and the most urgent shelter needs would be targeted. Food distributions would ease the plight of the displaced in Nsanje and Chikwawa.
The IFRC operation would reunite families the floods have separated. Across the devastated south, people lost sight of loved ones in the chaos of evacuation, and children on their own in the makeshift camps are of special Red Cross concern.
"The impact of flooding on food security poses immediate problems as well as potentially severe food shortages for months to come, as crops have been washed away and livestock lost," warned Hilal Elver in Geneva, the special rapporteur on the right to food, who explained that the country's poor rural communities had "lost everything and require early assistance to prevent hunger and malnutrition."
Copyright Environment News Service (ENS) 2015. All rights reserved.