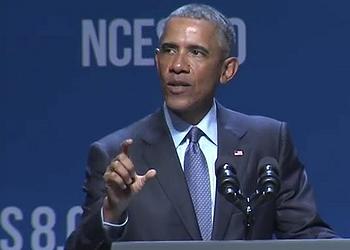 LAS VEGAS, Nevada, August 24, 2015 (ENS) – Banners and screens reading "National Clean Energy Summit 8.0 – Powering Progress" decorated the packed ballroom at the Mandalay Bay Resort Convention Center in Las Vegas today, as President Barack Obama announced new actions to bring renewable energy to households across the country and fight climate change.
In its eighth year, the annual summit brings together clean energy advocates, business leaders, students, public officials and decision makers to advance the clean energy economy.
"President Obama's record on clean energy and climate stands above all others. His administration has made the largest investment in clean energy in American history and there is no place better than Nevada to discuss how we will continue this progress," said U.S. Senator Harry Reid of Nevada, who introduced the President.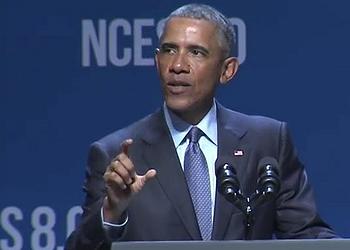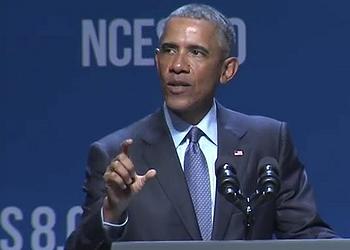 President Obama told the crowd, "We're here today because we believe that no challenge poses a greater threat to our future than climate change."
"And we are deeply optimistic about American ingenuity," Obama said. "We believe we can do good and do well at the same time."
Yes, America has become the world's number one producer of oil and natural gas, he said, but we've also become the world's number one producer of renewable energy.
Today, America is number one in wind power, generating three times as much wind power than we did in 2008," Obama told the crowd. "There are now more than 500 wind manufacturers in 43 states supplying the wind industry, and providing 50,000 jobs. The wind industry generates enough energy to supply 16 million homes."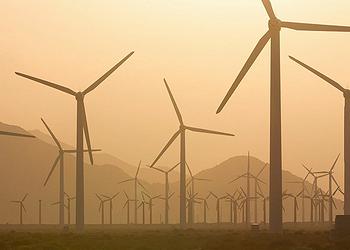 The President pointed to Nevada, where renewable energy generation has increased 180 percent since he took office, and also to Iowa, which generated nearly 30 percent of its power from the wind last year.
Wind power could provide as much as 35 percent of America's electricity by 2050, with installations in all 50 states, Obama said.
The country is making even more progress on solar, he said.
"America generates 20 times as much solar power as we did in 2008. Every three minutes another home or business in America goes solar. Every three weeks we install as much solar capactiy as we did in 2008," said Obama.
"The solar industry now employs twice as many Americans as mining coal," the President said to applause.
"For decades we've been told that it doesn't make sense to switch to renewable energy. Today that's no longer true," Obama said.
The executive actions and private sector commitments Obama announced today are characterized by the administration as smart, simple, low-cost technologies to help households save on their energy bills and help America transition to cleaner, and more distributed energy resources.
These include:
* – Making $1 billion in additional loan guarantee authority available and announcing new guidelines for distributed energy projects utilizing innovative technology and states looking to access this financing;
* – Unlocking residential Property-Assessed Clean Energy (PACE) financing for single-family housing to make is easier for Americans to invest in clean energy technologies;
* – Launching a new program from the departments of Energy and Housing and Urban Development to provide home owners with a simple way to measure and improve the energy efficiency of their homes, by increasing homeowner borrowing power;
* – Creating a Department of Defense Privatized Housing Solar Challenge, and announcing companies are committing to provide solar power to housing on over 40 military bases across the United States, while saving military families money on energy bills and making military communities more energy secure;
* – Announcing $24 million for 11 projects in seven states to develop innovative solar technologies that double the amount of energy each solar panel can produce from the Sun;
* – Approving a transmission line that will support bringing online a 485-megawatt photovoltaic facility that will be constructed in Riverside County and produce enough renewable energy to power more than 145,000 homes; and
* – Creating an Interagency Task Force to Promote a Clean Energy Future for All Americans;
* – Announcing independent commitments from local governments, utilities, and businesses that are stepping up to drive energy efficiency in more than 300,000 low-income households and investing more than $220 million in energy saving activities for veterans and low-income customers to help decrease their energy bills.
The administration is moving quickly to approve renewable energy installations on public lands across the West.
The Department of Interior on Monday approved the Blythe Mesa Solar project in California and its transmission line, expected to produce enough solar energy to power 145,000 homes.
U.S. Secretary of the Interior Sally Jewell today said, "The Obama Administration is committed to expanding responsible domestic energy production on our public lands as we diversify our nation's energy portfolio and transition to a cleaner energy future."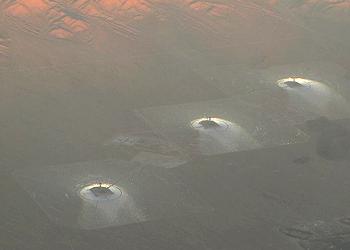 "Working closely with industry and state, tribal and local communities, these projects not only provide clean energy and cut carbon emissions, but also strengthen local economies, generate good jobs and provide affordable, reliable, sustainable power across the West," Jewell said.
"Blythe Mesa is one of the largest renewable energy projects approved by the BLM," said Assistant Secretary for Land and Minerals Janice Schneider. "The Department of the Interior is leading the way in facilitating responsible development of critical renewable energy resources that provide clean, sustainable energy to communities in the desert southwest."
This is the 57th project authorized by the Interior Department since 2009. So far, that brings the total number of projects to 34 solar, 11 wind, and 12 geothermal utility scale renewable energy facilities and associated transmission infrastructure.
Together, the projects could support more than 26,000 construction and operations jobs; and when built, generate nearly 15,000 megawatts of electricity, or enough to power five million homes.
Thirteen of these projects are already in operation. These approved projects represent nearly $40 billion in potential capital investments by industry in clean energy development.
"Blythe Mesa is another step forward toward diversifying our nation's energy portfolio to meet the growing demand for renewable resources," said BLM Director Neil Kornze. "With this approval, the BLM is well on its way in realizing the President's vision of permitting 20,000 MW of renewable energy on public land by the end of this decade."
Copyright Environment News Service (ENS) 2015. All rights reserved.