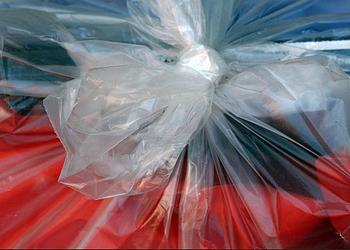 WELLINGTON, New Zealand, August 11, 2018 (ENS) – New Zealand will phase out single-use plastic shopping bags over the next year, Prime Minister Jacinda Ardern and Associate Environment Minister Eugenie Sage announced Friday.
"We're phasing-out single-use plastic bags so we can better look after our environment and safeguard New Zealand's clean, green reputation," said Prime Minister Ardern.
"We're listening to New Zealanders who want us to take action on this problem. This year 65,000 Kiwis signed a petition calling for an outright ban. It's also the biggest single subject school children write to me about," she said.
"Every year in New Zealand we use hundreds of millions of single-use plastic bags – a mountain of bags, many of which end up polluting our precious coastal and marine environments and cause serious harm to all kinds of marine life," said the Prime Minister, "and all of this when there are viable alternatives for consumers and business."
People have until Friday, September 14 to share their views on the new policy. The government wants to know what the public thinks is the best date for the phase-out to be completed, what bags should be included, any retailers that should be exempted, and how best to help people with the transition.
"We are a Government determined to face up to New Zealand's environmental challenges. Just like climate change, we're taking meaningful steps to reduce plastics pollution so we don't pass this problem to future generations," said Prime Minister Ardern.
"We need to be far smarter in the way we manage waste and this is a good start," she said.
The seas around New Zealand are the riskiest in the world for seabirds eating plastic rubbish, the nonprofit organization Forest & Bird has warned Members of Parliament's Environment Committee.
Forest & Bird spokesperson Karen Baird says, "Rubbish that ends up in our seas has a far worse effect on seabird species than anywhere else in the world."
"Even though we don't have the most plastic pollution, we are unique in the world in having so many seabirds species in New Zealand. We also have the most threatened seabird species, many of which are found nowhere else in the world," she said.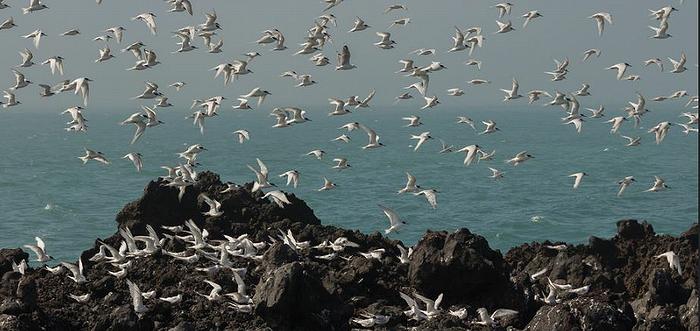 New Zealand's seabirds are not the only animals at risk from eating plastic pollution. Baird says, "One out of every three turtles recovered in New Zealand has died or is sick from eating plastic."
Associate Environment Minister Sage says many countries and major cities around the world have successfully taken action on plastic pollution in recent years and expressed confidence that New Zealanders would also embrace the change.
"Public calls for action have encouraged a significant number of retailers, including supermarkets, to move on single-use plastic bags. We want to support their efforts by ensuring the retail industry moves together in a fair and effective way," said Sage.
"The government will work alongside supermarkets and other retailers to help people make the change to reusable bags and we want to hear from New Zealanders as to how we can best do this," she said.
"New Zealanders are proud of our country's clean, green reputation and we want to help ensure we live up to it. Phasing out single-use plastic bags helps do that," said Sage. "We're proposing a six month phase-out period and we're confident this is a change we can make together."
Copyright Environment News Service (ENS) 2018. All rights reserved.
© 2018, News Editor. All rights reserved.