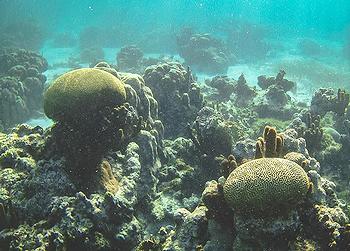 CANCUN-PLAYA del CARMEN, Mexico, March 19, 2018 (ENS) – A new type of insurance to protect coral reefs introduced at the 2018 World Ocean Summit in Mexico earlier this month has raised hope once again for the survival of coral reefs devastated by hurricanes and bleaching due to climate change.
The Nature Conservancy and the state government of Quintana Roo in Mexico announced the creation of a Coastal Zone Management Trust to promote conservation of Caribbean coastal areas. The trust also will finance what will become the first-ever insurance policy covering a coral reef and the beach sand against the impact of hurricanes.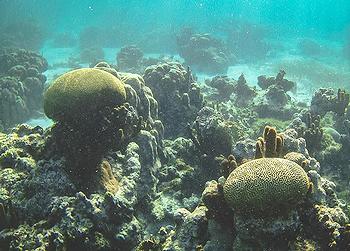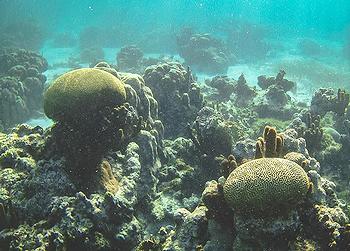 The new insurance is part of the extra effort conservationists are putting out this year, which has been declared the International Year of the Reef by the International Coral Reef Initiative.
Dr. Mark Spalding, senior marine scientist with nonprofit The Nature Conservancy, based in Arlington, Virginia, said in February, "Some 200 million people live close to reefs. More than a quarter of all marine species spend at least some part of their life cycle in coral reefs, including species that both commercial and subsistence fishermen depend on. Reefs also protect coastal communities from erosion, flooding and storms – a healthy coral reef can reduce wave force by 97 percent – and generate billions of dollars in value for the tourism, pharmaceutical and other industries."
The Mesoamerican Reef, the second-longest barrier reef system in the world after Australia's Great Barrier Reef and the longest in the Western Hemisphere, is inhabited by some of the world's most important and unique corals, mangrove forests, fish species, and marine mammals.
The Mesoamerican Reef protects the most important tourism hub in Mexico, the Riviera Maya, which receives more than 10 million tourists a year and generates US$10 billion annually.
Playa del Carmen is one of the top diving destinations in the world, where divers can experience unique sea life and dazzling underwater caverns.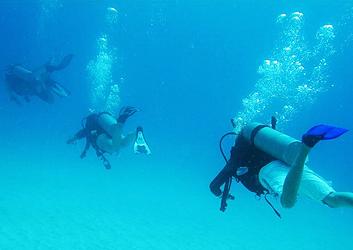 Coral reefs are essential for coastal protection. Reefs help protect residents, tourists, and businesses from storm surge and sea-level rise, and a healthy coral reef can reduce 26 percent of economic losses caused by hurricanes and storms.
But data show that since 1980, 80 percent of live coral cover in the Mexican Caribbean has been lost or degraded due to disease, bleaching events, diminishing herbivores, and algae overgrowth.
Hurricanes are the most important short-term factor destroying reef structure because reefs may lose up to 60 percent of their live coral cover after a devastating Category 4 to 5 hurricane.
The Mesoamerican reef system is home to more than 65 species of stony coral, 350 species of mollusk and more than 500 species of fish. There are numerous species that live in or around the reef system that are endangered or imperiled, including: four species of sea turtles, the queen conch, the West Indian manatee, the American crocodile, the Morelet's crocodile, the Nassau grouper, elkhorn coral, and black coral.
Where can help for this vulnerable ecosystem be found? It is "at the intersections of conservation and business, finance and science, high politics and local communities, that we will find solutions," Dr. Spalding said.
Funds for the trust and insurance premium will be collected as a portion of the tourism taxes and also come from other government sources.
The trust will provide benefits that will also strengthen the economic resilience of the region, encourage permanent conservation and restoration of the reef and create a scalable new market for the insurance industry.
Ultimately, this multi-stakeholder model also may be applied to support other regions and ecosystems.
Swiss Re is proud to have supported the design of this new product which will not only help the conservation and swift restoration of the reef, if damaged by a major hurricane, but it will also support the economic resilience of the region and offers an opportunity to create a scalable new market for the insurance industry itself.
Martyn Parker, chairman of Global Partnerships at Swiss Re said, "By combining private capital with public resources in a trust to fund premiums, we can help governments in vulnerable regions plan ahead more consciously to protect important natural assets, crucial to both the planet and the economy, like the coral reefs."
"In helping to speed up the recovery after a natural disaster, this type of innovative insurance will also help reduce the hit to the local and national economies overall," Parker said.
"What we see is a new type of parametric insurance product that offers rapid disbursement of capital, which can be adopted for broader application in the market," he said. "We believe this could become a very effective tool to help countries protect their oceans better and achieve climate resilience faster."
Copyright Environment News Service (ENS) 2018. All rights reserved.