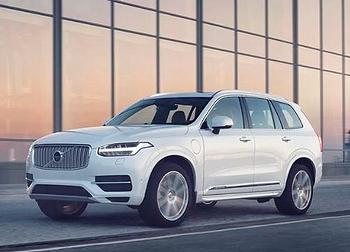 TEMPE, Arizona, March 19, 2018 (ENS) – An Uber self-driving car struck and killed a pedestrian in Tempe on Sunday night, according to police and media reports.
This is the first known pedestrian death involving a self-driving car, which are being developed partly to reduce the number of pedestrian deaths.
In 2015, the latest year for which data is available, 5,376 pedestrians were killed in traffic crashes in the United States, according to the Centers for Disease Control and Prevention in Atlanta. This amounts to one crash-related pedestrian death every 1.6 hours.
The female pedestrian, Elaine Herzberg, 49, was walking her bicycle, crossing outside the designated crosswalk on Mill Avenue near Curry Road at about 10 pm when she was hit, Tempe Police said.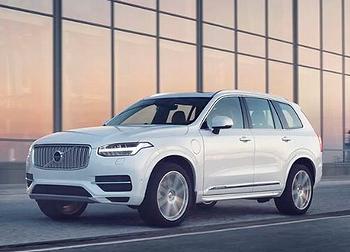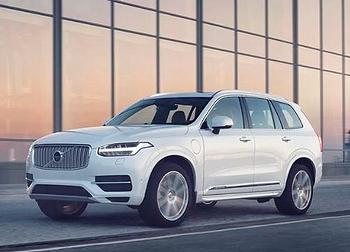 Sgt. Ronald Elcock, a Tempe Police spokesman, told reporters that the Volvo XC90 SUV was in autonomous mode with a driver behind the wheel when it hit the pedestrian. There were no passengers in the car at the time.
Uber is conducting tests of self-driving vehicles in Arizona, Pittsburgh, Toronto and other cities. Uber said it has stopped testing autonomous vehicles throughout the United States and Canada as a result of the incident.
Uber CEO Dara Khosrowshahi tweeted Monday morning, "Some incredibly sad news out of Arizona. We're thinking of the victim's family as we work with local law enforcement to understand what happened."
"Our hearts go out to the victim's family. We're fully cooperating with @TempePolice and local authorities as they investigate this incident," an Uber spokesperson tweeted.
The National Transportation Safety Board said it is launching an investigation.
The incident is fueling concerns on the part of some who warn that the self-driving technology that allows the cars to sense their surroundings is not ready for release on public roads.
Advocates for Highway and Auto Safety sent a letter <http://saferoads.org/2018/03/19/broad-coalition-asks-dot-for-stronger-driverless-car-rules/>today to Transportation Secretary Elaine Chao requesting stronger oversight of the development and deployment of autonomous vehicles, AVs.
The alliance of consumer, medical, public health and safety groups, people with disabilities, bicyclists, pedestrians, consumer and environmental groups, law enforcement and first responders, and insurance companies, wrote, "The Department and its safety agency, the National Highway Traffic Safety Administration (NHTSA), have chosen to be detached spectators instead of engaged safety regulators during one of the most crucial and critical times in the history of automobiles."
"Unfortunately, inaction and indifference have grave and dangerous consequences for everyone," they wrote, "passengers in driverless cars, other motorists, bicyclists, pedestrians and members of the disability community."
The same industry that "created and purposely hid" safety problems such as exploding Takata airbags, deadly GM ignition switches and polluting VW diesel engines, the alliance wrote, "is now seeking and receiving from DOT [the Department of Transportation] a free hand to produce and sell vehicles that will contain millions of lines of code, thousands of feet of electrical circuitry and advanced electronics yet meet no minimum federal electronics requirements as is mandated by the Federal Aviation Administration or safety standards for cybersecurity protections."
"Moreover, there are no standards to test the capacity of an autonomous vehicle to 'see' various objects on the streets or highways or any to ensure that drivers of level 2 and 3 AVs are not distracted and unable to take control of the vehicle when necessary," the alliance's letter states.
"In short, AV manufacturers will be subject to little, if any, government oversight and accountability as the most radical new and untested vehicles enter our highways since the invention of the passenger motor vehicle," wrote Advocates for Highway and Auto Safety. "Numerous opinion polls already show strong public skepticism and reticence about AVs and those concerns are justified."
How do autonomous cars see what's around them? With the "eyes" of LiDAR, radar, and cameras. Alex Davies of "Wired" explains LiDAR.
"LiDAR works much like radar, but instead of sending out radio waves it emits pulses of infrared light – aka lasers invisible to the human eye – and measures how long they take to come back after hitting nearby objects. It does this millions of times a second, then compiles the results into a so-called point cloud, which works like a 3-D map of the world in real time – a map so detailed it can be used not just to spot objects but to identify them. Once it can identify objects, the car's computer can predict how they will behave, and thus how it should drive."
Copyright Environment News Service (ENS) 2018. All rights reserved.