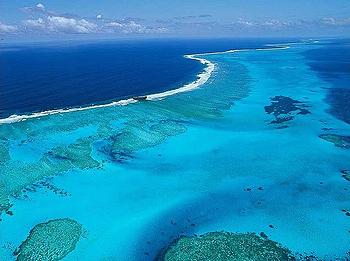 RARATONGA, Cook Islands, August 29, 2012 (ENS) – The French Pacific Ocean territory of New Caledonia has pledged to create a vast marine protected area in its exclusive economic zone. The protected area will cover 1.4 million square kilometers (540,543 square miles), an ocean area about half the size of India.
The announcement came Tuesday on opening day of the 43rd Pacific Islands Forum in the Cook Islands' capital Rarotonga. Leaders from the Forum's 16 member countries have gathered here under the theme "Large Ocean States – The Pacific Challenge."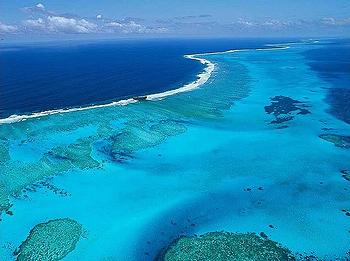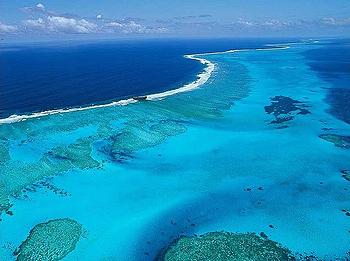 "New Caledonia wishes to play its part in this process of international, regional and local engagement for the sustainable management of our ocean," said a New Caledonia Government spokesman on behalf of President Harold Martin.
The planned marine protected area encompasses New Caledonia's UNESCO World Heritage site, established in 2008, one of the three most extensive reef systems in the world.  Its intact ecosystems are inhabited by top predators, as well as threatened fish, turtles, and marine mammals, including the third largest population of dugongs in the world.
A group of islands located in the southwest Pacific Ocean, 1,210 kilometers (750 miles) east of Australia, New Caledonia wants to contribute to creation of a marine protected area adjacent to those of other Coral Sea coastal states. Australia protected the portion of Coral Sea off its northeast coast in June.
The New Caledonia representative said his government is determined to make its own contribution to the Pacific Oceanscape, to sustainably manage its maritime space in way that strengthens regional co-operation.
New Caldonia's is the first contribution to the Pacific Oceanscape by a Melanesian country or a French overseas territory.
The Pacific Oceanscape was conceived by President of Kiribati Anote Tong in early 2009 and the concept was endorsed by Pacific Islands Forum leaders at their 40th meeting in August 2009.
The initiative envisions a secure future for Pacific Island states based on ocean conservation and management, strong leadership and regional cooperation. It includes Kiribati's Phoenix Islands Protected Area and the Cook Islands Marine Park.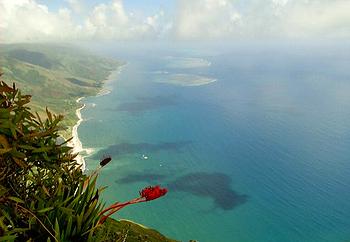 The New Caledonia announcement is the first of several contributions Forum members are expected to make to the Pacific Oceanscape during the Forum's meeting this week.
The U.S. nonprofit organization Conservation International has worked with governments and communities of the Pacific Ocean for more than 15 years, contributing to the design of the Pacific Oceanscape and supporting New Caledonia in its conservation efforts.
"C'est magnifique," said CI Chairman Peter Seligman who is in Rarotonga this week for the Forum meeting. "This is the largest commitment to the Oceanscape and demonstrates an enlightened self-interest that benefits all humanity."
National Geographic explorer-in-residence and oceanographer Dr. Sylvia Earle, also in Rarotonga advocating ocean protection, said there are reasons why people could despair about the state of the world's oceans but that this is a magic time, a sweet spot where humans can make a difference.
"This is the time for oceans as never before because we didn't know, didn't understand or have enough information to value the blue part of the planet. This is now possible," said Dr. Earle. "Never again will there be a chance as opportune as now. It's not too late to restore and protect coral reefs that in my life time have been reduced by half."
A coalition of nongovernmental organizations, which includes the Pacific Network on Globalisation, PANG, and Act Now! PNG from Papua New Guinea, is here on Rarotonga to raise awareness about deep seabed mining in the Pacific.
They are circulating a petition bearing more than 8,000 signatures as part of a regional effort to halt seabed mining projects in the Pacific.
Their petition is based on a legal opinion from the Environmental Law Alliance Worldwide, eLAW, based in Eugene, Oregon, that the "precautionary principle" applies to seabed mining in the Pacific.
PANG coordinator Maureen Penjuli today launched eLAW's legal opinion, which does not condemn mining activity, but supports a moratorium until gaps in the research and science around deep seabed mining have been filled.
Copyright Environment News Service (ENS) 2012. All rights reserved.