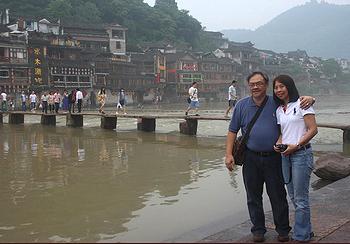 CHANGSHA, Hunan, China, July 16, 2014 (ENS) – Torrential rains have inundated several Chinese provinces this week, claiming at least 11 lives and affecting over one million people, both residents and tourists.
In east China's Jiangxi province, officials reported today that six people have died from lightning strikes since Friday, according to the state news agency Xinhua.
Some 338,000 people from 31 counties in Jiangxi have been affected and 1,610 people have been relocated. Damage to crops and homes has amounted to 186 million yuan (US$29.8 million).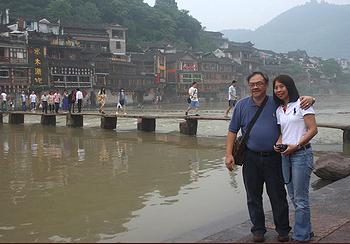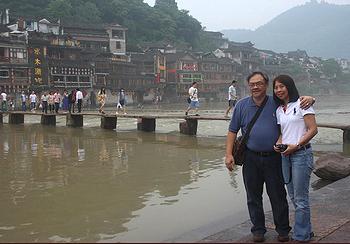 In neighboring Hunan province heavy rains since early Monday have killed five people and landslides in Anhua county have left 14 people missing.
Flooding has forced evacuations from the tourist destination city of Fenghuang in Hunan, an ancient village built on the banks of the Jiang River. More than 40 historical sites and buildings in the town are now under water, according to the county's cultural relics department.
As of Wednesday morning, more than 1,200 rescuers were helping to move tourists and residents out of the ancient town, a spokesman with the Fenghuang County flood control and drought relief headquarters told Xinhua.
As of Tuesday, more than 120,000 local residents and tourists were evacuated, and over 4,000 shops in Fenghuang are affected. A festival scheduled for July 20 has been canceled and organizers have joined flood control efforts, the county spokesman said.
In Fenghuang's neighboring Mayang county, a power substation is flooded, and most of the county seat has been without power since Tuesday. Repair crews are at work to restore electricity.
Since Monday, nearly 80,000 residents have been relocated, say the county's flood control authorities. Affected by the rains in Hunan, 44 trains scheduled from Wednesday to Friday have been canceled, confirmed the Guangzhou Railway (Group) Corporation.
In southwestern Guizhou province, the meteorological authority today issued a red alert for torrential rain in the capital city of Guiyang, where the precipitation has reached 169.5 mm (6.6 inches). Previous logging has stripped the surrounding steep hills of their protective forest cover.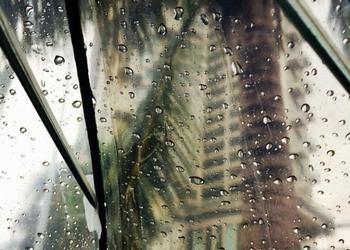 Officials in southern China are bracing for their share of heavy rain brought by Typhoon Rammasun that has been ravaging the Philippines Tuesday and Wednesday.
Typhoon Rammasun, known locally as Glenda, has affected an estimated 450,690 people in four regions, according to initial reports by the Philippines National Disaster Risk Reduction and Management Council. One death and two injuries were reported by the government. Damages are mostly to infrastructure, but some 373,180 people are sheltering in 500 evacuation centers.
The greatest impacts are across northern Visaya islands and southern Luzon, where heavy rain will total 100-200 mm (4-8 inches) along and near the track of the storm, including the cities of Naga and Manila where flooding is a serious concern.
Crossing the Philippines, Rammasun is expected to weaken to a tropical storm until it emerges over the warm waters of the South China Sea, where it is forecast regain typhoon strength as it turns northwest towards China's southern coast later this week.
Flooding rains and damaging winds are forecast for southern China's island province of Hainan and western Guangdong province.
Monsoon season has also hit hard in eastern India, where at least 17 people have been killed by lightning over the past month.
Copyright Environment News Service (ENS) 2014. All rights reserved.