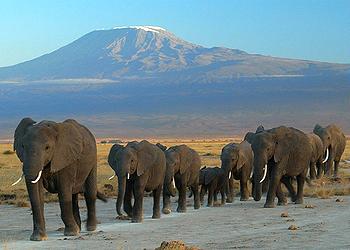 ARLINGTON, Virginia, August 12, 2014 (ENS) – To mark World Elephant Day, August 12, The Nature Conservancy will auction a Martin D-28 left-handed guitar autographed by Sir Paul McCartney and provided by Martin Guitar, founding sponsor of conservation group's #SaveElephants initiative.
UPDATE: The McCartney Save the Elephants Martin D-28 guitar was sold on eBay for $50,000. It was purchased by a single bidder at6 pm Pacific Time on August 13.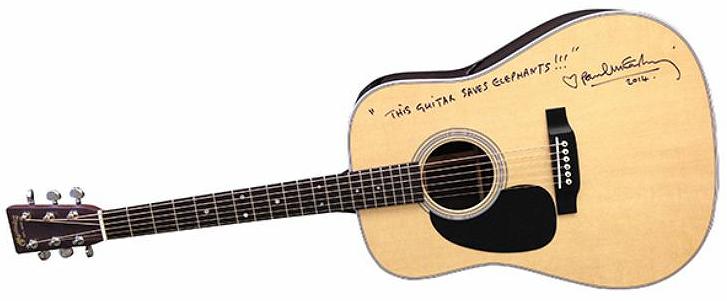 "To have Sir Paul's support and working with Martin Guitar is a real honor," said David Banks, managing director of The Nature Conservancy's Africa Program. "This caliber of collaboration will make a difference to help end the worst poaching crisis in history."
Sir Paul inscribed "This Guitar Saves Elephants" on the Martin D-28 to be auctioned in remembrance of the slogan, "This Machine Kills Fascists" that American signer-songwriter Woody Guthrie pasted on his guitar in 1941 as the United States entered World War II to fight Fascists.
Banks called the inscription, "A fitting slogan since the funds raised will be directed to The Nature Conservancy's African Elephant Initiative, a global effort to work with partners in Africa, China, and elsewhere to increase security for elephants on the ground and to reduce demand for ivory."
In 1980 there were 1.2 million elephants in Africa. Now only about 430,000 remain, with an estimated 20,000 elephants killed last year alone for their tusks.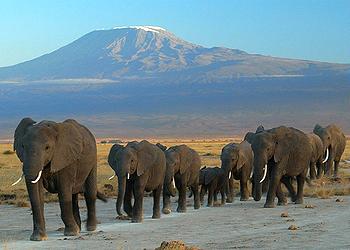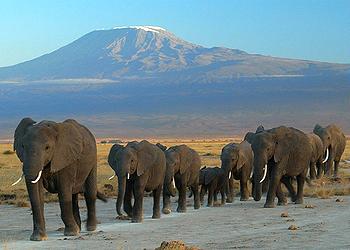 These figures are drawn from a joint report issued in July by the Elephant Trade Information System, which records and analyzes levels and trends in illegal trade, and the Monitoring Illegal Killing in Elephants, or MIKE, program, which documents the illegal killing of elephants.
Both programs are operated on behalf of the 180 government parties to the Convention on International Trade in Endangered Species, an international treaty.
The Nature Conservancy is working with partners throughout the world to protect elephants through an approach that addresses both the supply and demand side of the ivory crisis.
Most illegal ivory is trafficked to Asian countries, particularly China, where the poached tusks are carved into chopsticks, bracelets, and other items.
There is widespread misinformation, leaving many Chinese consumers unaware of the truth about the origins of ivory, so The Nature Conservancy is working with some of the most influential private sector leaders in China to educate consumers and erode the prestige of ivory, the conservation group said in a statement.
At the same time, the Conservancy is working with partners in Africa to increase security forces, expand conservation areas, and tackle the root cause of poaching – poverty and instability.
An acoustic instrument maker for 180 years, Martin Guitar has been concerned about the poaching of African elephants since the early 1970s when it made the choice to start phasing out elephant ivory on its instruments.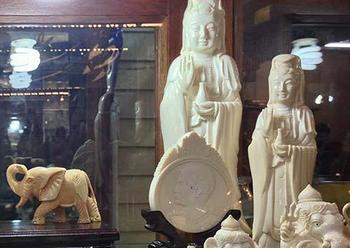 Chris Martin IV, Chairman and CEO, Martin Guitar, said, "Forty-five years ago we phased out the use of ivory. And yet today I'm still concerned about the horrible slaughter of elephants. This is a terrible shame and it should stop. And the only way it is going to stop is if people stop buying and using ivory."
Martin Guitar asked music artists to lend their support and says the response has been "heartwarming and continues to grow."
Elephant Ambassadors will help spread awareness about the issue and participate in a range of programs, including guitars donated and autographed by award-winning artists Dierks Bentley, Tom Johnston of The Doobie Brothers, Colbie Caillet, and Neko Case.
Other Elephant Ambassadors include:  Greg Bates, Danny Davis, Dirty Guv'nahs, Donavon Frankenreiter, Jason Isbell, LP, Mac Powell, Jack Mitrani, John Oates, Chuck Ragan, Amanda Shires, and James Valentine of Maroon 5.
In 2013, Martin Guitar stopped using preserved mammoth ivory on its instruments and this form of ivory is no longer used on any Martin guitar.
In addition, Martin will utilize all of its communications channels to share information about the campaign. Chris Martin has posted a video about the initiative on the company's web page, "A Word From Chris, Save Elephants," www.martinguitar.com/saveelephants.
"About 55 elephants are illegally killed each day to fuel the global demand for luxury goods made out of ivory," said Banks. "Martin Guitar is lending their star power to help end this crisis and the awareness they raise for the issue will make a real difference."
In June, Martin joined forces with The Nature Conservancy on their #SaveElephants initiative.
Amani Duncan, vice president of brand marketing for Martin Guitar, said that the partnership has been "very gratifying to everyone involved."
"Having one of the most celebrated and recognizable singer-songwriters of our time sign our donated D-28 has exceeded our expectations," Duncan said. "We are thrilled the proceeds raised will continue to fund the critical work of those brave souls on the front lines working every day to make a difference."
Copyright Environment News Service (ENS) 2014. All rights reserved.
© 2014, News Editor. All rights reserved.