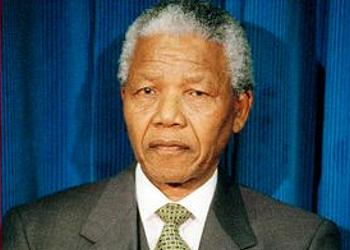 NEW YORK, New York, July 18, 2013 (ENS) – The United Nations today marks Nelson Mandela International Day, celebrating the South African leader's 95th birthday by honoring his dedication to public service, social justice and reconciliation that has inspired millions around the world.
Mandela is spending his birthday at South Africa's Pretoria Medi-Clinic, where he has been for the past 41 days, under treatment for a recurring lung infection. His doctors confirm that his health is steadily improving.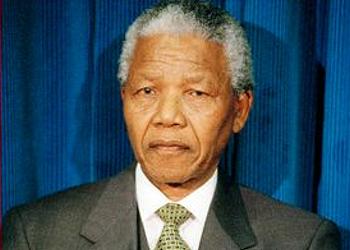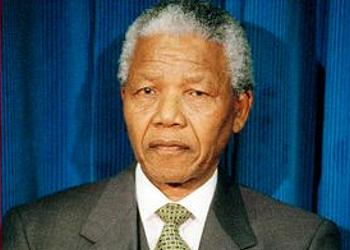 To commemorate the Day, the UN is responding to a call by the Nelson Mandela Foundation to volunteer 67 minutes to helping others. The "67-minutes" campaign is based on people devoting one minute of their time for every year that Mandela devoted to public service, as a human rights lawyer, a prisoner of conscience, an international peacemaker and the first democratically-elected President of post-apartheid South Africa. Mandela served as President from 1994 to 1999.
This year, UN staff in New York will volunteer their time to help rebuild homes destroyed by Hurricane Sandy last October.
"This year's commemoration of Nelson Mandela International Day comes at a moment of deep reflection on the life and work of Madiba, as the universally revered leader remains in the hospital," said Secretary-General Ban Ki-moon.
"The heart of Nelson Mandela International Day is good works for people and the planet. Its theme…is meant to mobilize the human family to do more to build a peaceful, sustainable and equitable world," Ban said. "This is the best tribute we can pay to an extraordinary man who embodies the highest values of humanity."
South African President Jacob Zuma was first to wish Mandiba a happy birthday in person. The improvement in Mandela's health is encouraging, Zuma said, while a thousand well-wishers sang and chanted outside the hospital.
"On behalf of government and all the people of South Africa, we wish Madiba a joyous 95th birthday. We are proud to call this international icon our own as South Africans and wish him good health. We thank all our people for supporting Madiba throughout the hospitalization with undying love and compassion. We also thank all for responding to the call to give Madiba the biggest birthday celebration ever this year," said President Zuma.
"He continues to respond positively to treatment and we are encouraged by that progress is being made," Zuma said at the sixth South Africa-European Union Summit in Pretoria. "When I visited him today, I found him really stable and I was able to say 'happy birthday' and he was able to smile."
Zuma said South Africa felt "greatly honored" in 2009 when the United Nations declared July 18 to be International Nelson Mandela Day.
While UN staff in New York are helping to rebuild homes destroyed by Hurricane Sandy, elsewhere around the world, UN staff are engaging in volunteer activities: preparing meals for the elderly, helping out in orphanages, cleaning up parks and organizing computer literacy workshops.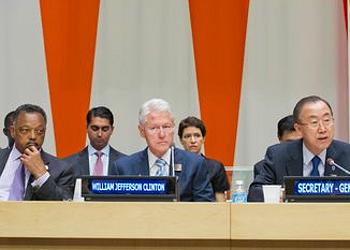 At UN Headquarters in New York, the General Assembly is holding a special meeting to mark the Day. Speakers include former U.S. President Bill Clinton, Reverend Jesse Jackson, performer and social activist Harry Belafonte, and Andrew Mlangeni, a close friend of Mandela who was imprisoned with him.
Clinton recalled his friendship with Mandela, saying that "his heart was so big, and his humanity so great, that we often had trouble keeping our official roles apart from our personal friendship. This speaks well of him."
He praised Mandela's efforts to stop the spread of HIV/AIDS in South Africa years after he left office, saying he also encouraged Clinton to help him renegotiate the prices the country pays for AIDS medicines, saving millions of dollars each year to invest in the country's development.
Reverend Jackson praised Mandela's commitment to achieving reconciliation and his emphasis on forgiveness and tolerance, as well as his determination to not give up and continue fighting for social justice.
"Social transformation is an intentional act" he said. "It is because of Mandela's sacrifice that South Africa is free today." He added that Mandela's struggle should not be in vain, and called on the international community to keep his legacy alive.
Speaking to the UN News Centre this morning, Deputy Special Representative of the Secretary-General for Afghanistan, Nicholas "Fink" Haysom, who served as chief legal adviser throughout Mandela's presidency, said Mandela's work is an inspiration for countries across the world.
"As Afghanistan prepares for its historic presidential election next year, I hope the acts and words of Madiba can be of some inspiration to people here, that they realize from South Africa's experience just how important it is for leaders and potential leaders – at whatever level, whether it be at the national or the village level – to be bigger than the divisions that can tear communities apart," he said in an interview.
Haysom added that the widespread concern for his recovery is "a reminder that Madiba holds a special place in the hearts and minds of people all over the world."
Copyright Environment News Service (ENS) 2013. All rights reserved.
© 2013, News Editor. All rights reserved.