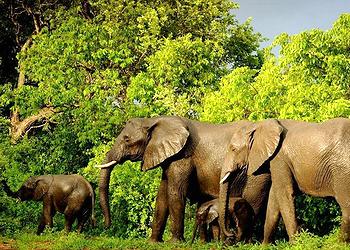 By Charles Mkoka
LILONGWE, Malawi, October 1, 2015 (ENS) – Malawian stakeholders from government and non-governmental organizations alike gathered Monday to focus on forestry and wildlife governance, especially the increasing cases of illegal hardwood exports and ivory trafficking that continue to surge.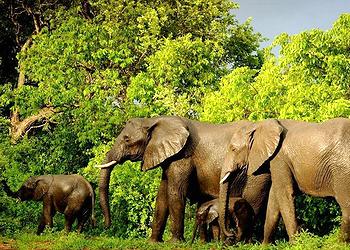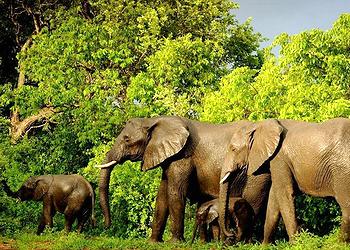 With more than 50 participants, the September 28 meeting was graced by representatives from the United Nations Development Programme, UNDP; the newly launched Malawi Parliamentary Conservation Caucus, MPCC; the International Conservation Caucus Foundation, ICCF; plus the Centre for Environmental Policy and Advocacy, CEPA, and the Lilongwe Wildlife Trust.
Government officials central to the discussion also came from the Wildlife, Forestry, Energy, Environmental Affairs and Foreign Affairs departments.
The Lilongwe meeting coincided with one in New York, where Malawian President Arthur Peter Mutharika reiterated his government's commitment to stop poaching and illegal wildlife trade in Malawi to a high-level audience of international development partners and stakeholders.
President Mutharika spoke alongside his counterparts, Tanzanian President Jakaya Kikwete and Gabonese President Ali Bongo Ondimba, at a networking reception on wildlife trafficking hosted by the international nonprofit ICCF, based in Washington, DC.
In the audience were officials from the Global Environment Facility, the UNDP, the U.S. Agency for International Development, the World Bank and the UN Environment Programme.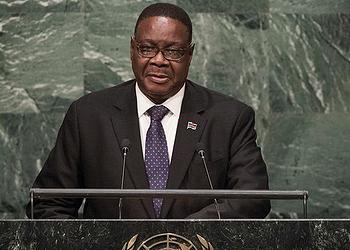 Mutharika reminded the audience of the dire consequences of inaction. "Malawi is a peaceful nation known for its friendly people and rich natural heritage. Visitors flock from around the world to see our lakes, mountains and national parks that teem with wildlife," he said. "This may not be the case in 20 years' time, because by then two of Africa's most iconic species – the elephant and rhino – may well only be seen in history books."
"Malawi's trade routes are being exploited by traffickers bringing ivory from neighboring countries, and this in itself is a threat to regional elephant populations," said President Mutharika.
"Despite the limited resources, my government is stepping up the fight against illegal wildlife trade. I am aware that the resultant loss will have catastrophic effects not only on tourism and the economy, but also on biodiversity, which will in turn impact negatively on agriculture and human health," explained Mutharika.
Mutharika, who has presided over similar functions on conservation at home, went on to demonstrate how his commitment has resulted in action on the ground, including the formation of MPCC in August and the imminent review of Malawi's Wildlife Policy and Wildlife Act.
He appealed to the global community to continue its support, saying, "This is a global problem requiring a global response."
Among other key speakers at the reception were Chairman and Chief Executive of the Global Environment Facility, Dr. Naoko Ishii, and head of the UN Development Programme Helen Clark.
Clark said, "This illegal trade in wildlife is a development, environmental, and security challenge which is pushing vulnerable and endangered species towards extinction, fueling corruption and conflict, and putting lives and livelihoods at risk. The world has shown that it is ready to get serious about wildlife and forest crime, and UNDP and its partners are committed to contributing to this work."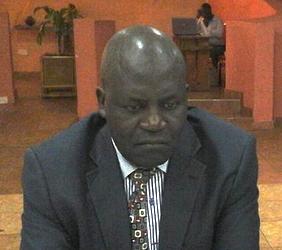 Back in Malawi, at the Lilongwe forestry and wildlife stakeholders' meeting, Member of Parliament Werani Chilenga, who chairs the Climate Change and Natural Resource Committee and also serves as co-chair of the Malawi Parliamentary Conservation Caucus, raised the alarm about the poaching emergency.
"We are at a tipping point and we must do whatever we can to stop this crisis in its tracks," Chilenga warned. "There is currently substantial momentum in the wildlife sector; we want to see more from the forestry sector and the MPCC is committed to doing whatever it can to help."
William Chadza, executive director of the Centre for Environmental Policy and Advocacy, said, "This forum has shown the benefits of addressing forestry and wildlife governance issues together, for there are so many overlaps and similarities in terms of associated challenges and potential solutions."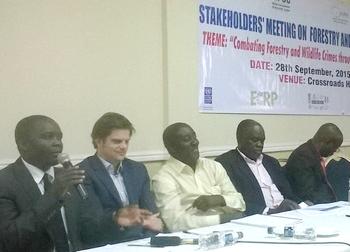 "What's more," Chadza said, "the caucus model of the MPCC has facilitated engagement and open discussions between members of Parliament, government departments and civil society groups. We look forward to working together with current stakeholders and new partners on implementing the action plan."
The gathering recommended immediate revisions to both the forest and wildlife crime laws as well as a plan for sensitizing other communities, such as the police, judiciary, prosecutors and local populations, to the wildlife poaching issue.
Civil society groups and government officials alike committed to supporting the development of the Malawi Parliamentary Conservation Caucus.
Malawi's actions both at home and on the global stage demonstrated an unprecedented level of political will and a whole-of-government approach to combating wildlife and environmental crimes.
Copyright Environment News Service (ENS) 2015. All rights reserved.