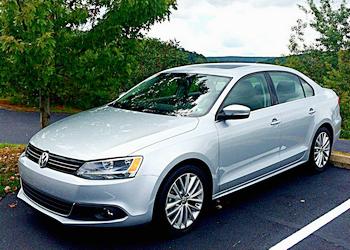 BRUSSELS, Belgium, September 24 2015 (ENS) – The European Commission is calling for full disclosure, zero tolerance and strict compliance with EU rules on pollutant emissions in view of the fact that Volkswagen used "defeat device" software to circumvent emissions standards for certain air pollutants.
Volkswagen CEO Martin Winterkorn resigned Wednesday, after admitting that the carmaker had rigged diesel emissions software to pass U.S. tests during his tenure.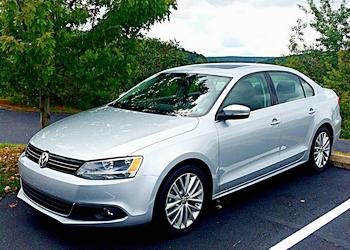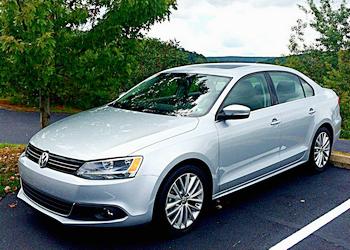 The defeat devices were installed on 482,000 diesel-fueled, four-cylinder VW Beetle, Golf, and Jetta models and the Audi A3 sold in the United States between 2008 and 2015 and on Passat models sold between 2014 and 2015. Volkswagen has stopped selling these cars.
VW admits the defeat software was installed in 11 million vehicles worldwide. Potential fines could climb into the billions of euros.
The Commission is asking national authorities in the 28 EU Member States to look into the implications for all vehicles sold in Europe and ensure that EU pollutant emission standards are respected.
Commissioner Elżbieta Bieńkowska, responsible for Internal Market, Industry, Entrepreneurship and SMEs, said, "Our message is clear: zero tolerance on fraud and rigorous compliance with EU rules. We need full disclosure and robust pollutant emissions tests in place."
"We need to have a full picture of how many vehicles certified in the EU were fitted with defeat devices, which are banned by the Euro 5/6 Regulation 715/2007/EC," the commissioner said.
She said the commission is counting on Member States to swiftly agree on the final measures needed so that measurements of air pollutant emissions used for the delivery of a vehicle's type approval reflect actual emissions in real driving conditions and cannot be fooled by deceitful applications.
A new Real Driving Emission test procedure will be phased in from early 2016, complementing the current laboratory based testing," said Bieńkowska. "But we still need to find agreement on the type approval treatment in case of major divergence between the results of the laboratory and real driving pollutant emissions tests."
Meanwhile, in the European Parliament, the Environment Committee on Wednesday adopted an update of EU car emission rules, setting limits on certain pollutants including nitrogen oxides (NOx).
The MEPs called for a new, real-life, emissions test procedure to be enforced by 2017. They also want fuel consumption meter and gear-change indicators fitted to all new cars by 2019.
"Public health depends on good air quality, especially in cities where many people live. It may be influenced by car emissions and other pollutants," said lead MEP Albert Dess of the centre-right European People's Party
"Today the environment committee has shown its strong support for the completion of the real driving emissions procedure," said Dess. "It is very important that road vehicles comply with tough emission laws not only in the laboratory but also in the real world."
The report was adopted by 66 votes to 1.
By 2017 the European Commission must introduce a real driving emissions test for all vehicles type-approved or registered from 2015, with a Conformity Factor reflecting only the possible tolerances of the emissions measurement procedure, said the MEPs.
In their amendments, MEPs stressed that the potential to reduce fuel consumption and pollutant and greenhouse gas emissions through efficient driving, so-called eco-driving, is insufficiently exploited.
They recommended introducing mandatory fuel-consumption meter devices along with gear-shift indicators, which tell drivers about how to drive efficiently.
The new requirements should come into force from 2018 for type-approval of new models, and from 2019 for all new vehicles, the MEPs said.
The Environment Committee voted 64 to 1 to open negotiations with the Council of the EU with a view to reach a first reading agreement, which would then be put to a vote in Parliament and Council.
Copyright Environment News Service (ENS) 2015. All rights reserved.
Environment News Service (ENS) © 2015 All Rights Reserved.